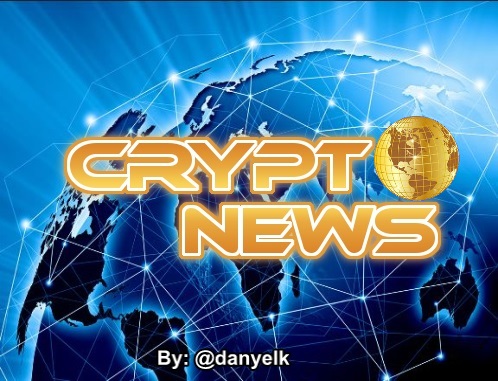 Upcoming Litecoin Hard Fork leading to Litecoin Cash (LCC)!
NEO: Ontology Airdrop - Free Token for NEO Owners!
Abucoins, a new Crypto Exchange!
Coinfinity demonstrates first Lightning Transaction through Bitcoin ATM!
USA: Senate Candidate receives largest Bitcoin Campaign Donation!
Payment Service Provider Swift wants to promote Blockchain Applications!
Arizona: Application for Cryptocurrency Tax Payment!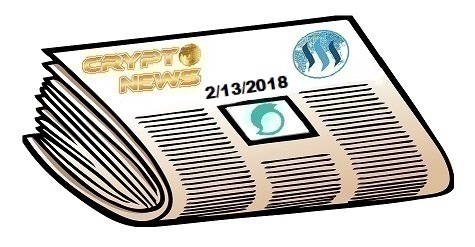 ---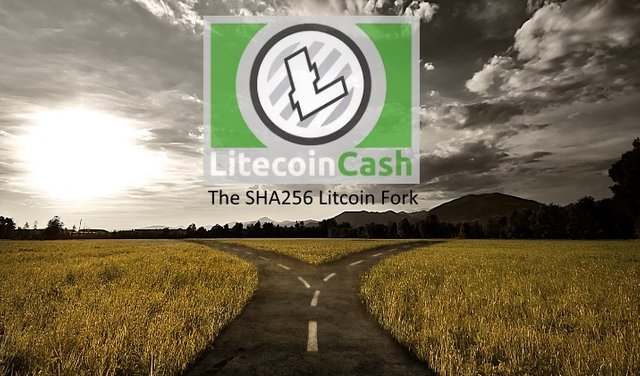 On February 18th, to be precise with block 137.111, there will be a chain split from Litecoin. The new cryptocurrency will be called Litecoin Cash (LCC) and support SHA256 mining. However, Charlie Lee and other critics see a scam in the spin-off of Litecoin.
After Bitcoin Forking has slowly degenerated into a national sport and also Ethereum can show two resulting in new cryptocurrency hard forks, now Litecoin's turn: Already on February 3, was announced on bitcointalk that it should come to a hard fork, whose Result in the name Litecoin Cash or short LCC hears.
Three differences are to be built up to Litecoin: First, the maximum supply is increased tenfold, so that a total of 840 million coins can be minted. On the other hand, the mining algorithm should be set to SHA256 instead of Scrypt. In addition, the mining difficulty is continuously adjusted via the Dark Gravity Wave algorithm, which should have a much better effect on mining profitability.
Whether these changes convince the community, remains to be seen: Charlie Lee himself warns of the Hard Fork and speaks of a scam. In fairness, however, it should be emphasized that the people behind Litecoin Cash, as Charlie Lee suggests, do not require users to enter a private key on any website, but rather describe in detail a safe way to claim Litecoin Cash. Somewhat surprising, however, is that people behind the project do not publish their full names; a little more transparency would give them much more confidence. Even in an interview, this masquerade is maintained.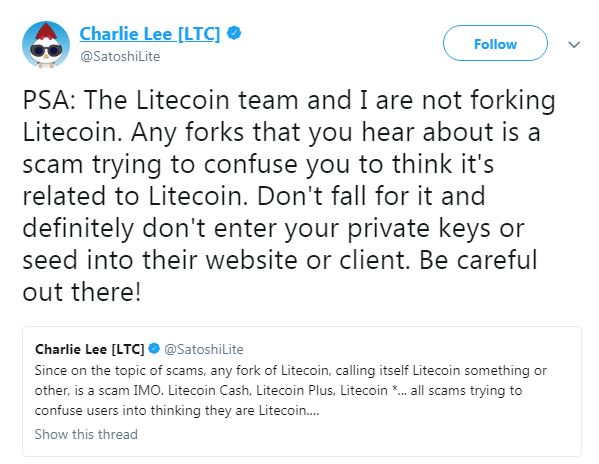 Either way, the question arises as to whether there is a comprehensible reason for this hard fork. According to the people behind Litecoin Cash, the main motivation is that there are so few SHA256 coins that would be profitable for the little miner. The SHA256-focused mining hardware, originally used by private Bitcoin miners, is set to revive. Whether this justification for a new coin is sufficient and whether the mining of Litecoin Cash is really profitable, the future will show.
Of course, there are now not a few who, as in the case of the various Bitcoin Forks, see here "Free Money". It is up to each one to decide whether he really wants to claim his Litecoin cash. The Litecoin funds must be stored in a wallet, in which one is in possession of the private key. Accordingly, one should not just leave Litecoin on an exchange and hope that it decides to distribute the Litecoin cash funds to each Litecoin holder. The team behind Litecoin Cash continues to suggest temporarily transferring the funds to a wallet, which is not the main wallet, to have as many private keys for Litecoin and Litecoin Cash.
Everyone is free to do so. However, the classic Hodler, who has his Litecoin on a hardware wallet for example, can also wait and see. He will eventually be able to assert his claims thanks to the ownership of the Private Keys - so there is no need to hurry, which may make you fall for a scam.
---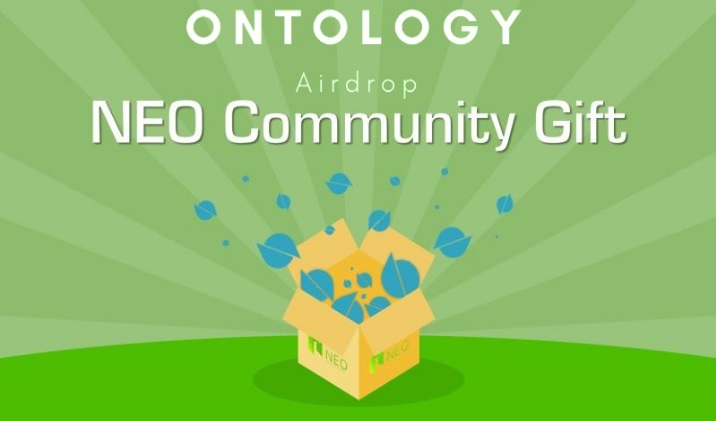 The NEO blockchain and cryptocurrency team announced yesterday that there will be an airdrop of ontology tokens (ONT) for NEO owners. For each NEO, the owners will receive 0.2 ONT. Ontology will use the NEO Blockchain and allow NEP5 to create tokens using NEO Smart Contracts.
As the NEO team announced on their blog, the Ontology project wants to support the common NEO ecosystem and has therefore handed over the NEO Council ONT token. For its part, the NEO Council decided to pass the ONT tokens to the NEO community. The gift to the community will amount to 20 million ONT.
For each NEO Coin, the owner receives 0.2 ONT, with 50 percent of it being freely tradable and the other 50 percent being automatically locked for a period of time.
The snapshot of the NEO addresses, d. H. the critical time to receive ONT tokens will happen at NEO Block 1.974.823. Probable date for this is 1 March 2018 at 14.00 (German time).
The first half of the ONT Token (0.1 ONT per NEO) will be credited in the weeks following March 1st. The second locked half (0.1 ONT per NEO) uses the same snapshot, but will be released on the Ontology MainNet instead. This is expected to be published in the second quarter of 2018.
While NEO can be used primarily for asset-based functions, the Ontology Network is a public platform for building a decentralized trust ecosystem (trust ecosystem) where data can be securely and encrypted transmitted, stored and managed.
Ontology will use NEO Smart Contracts for this. Projects building on the Ontology Network can create NEP5 tokens (as part of the NEO ecosystem).
Ontology Network aims to provide distributed services to different industries (eg finance, insurance, healthcare and governments). Examples of application scenarios are identity verification, secure data transfer, procedure logs, distributed community management, and authentication of data for various industry-specific problems.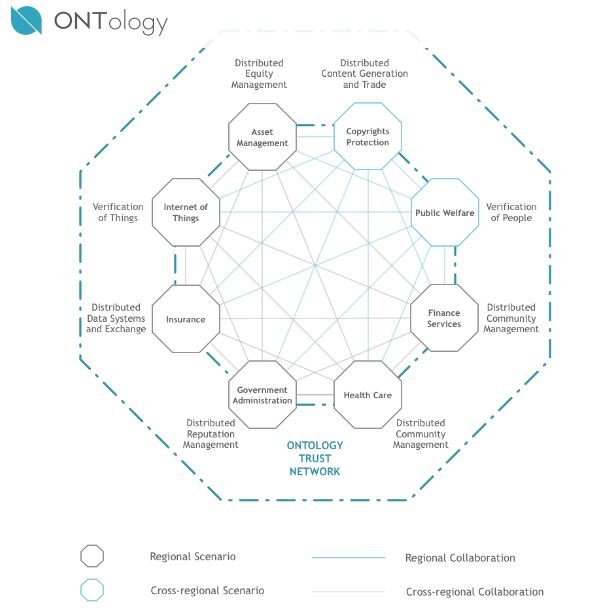 The company behind Ontology, Onchain, is one of China's leading blockchain technology companies. In 2016 and 2017, KPMG China named it one of the top 50 FinTech companies in China. Incidentally, the founder of NEO, Da Hongfei is also CEO of Onchain, so there is a close link between the two projects. Most likely, this event will not have much impact on NEO's course.
---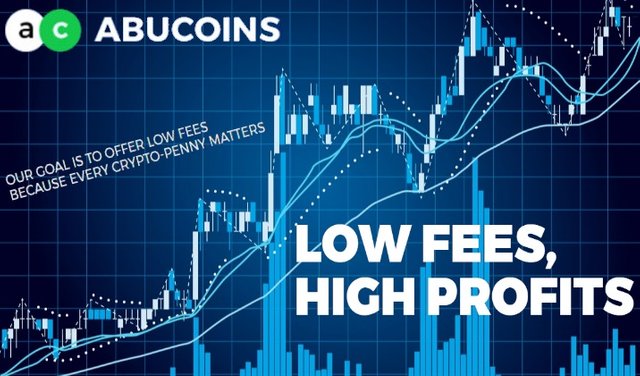 Cryptocurrency trading can certainly be considered one of the most important components of the cryptocurrency ecosystem. However, since security is really important in this area, it is not surprising that the users mainly stick to trusted and well-known platforms that they know or know. Recent problems, however, have made it clear that also or in particular the trade and the crypto exchanges must develop. A stock market that is still quite "young" in the market and which challenges the current market leader with some better prices, support and user experience is Abucoins.
Have you been trying to use one of the leading exchanges lately? Many have disabled the registration of new users and unfortunately the handling of customer complaints takes weeks. Many users are looking for good alternatives and places to easily buy, sell, and trade cryptocurrencies. Abucoins now aims to provide the best experience for everyone interested in Bitcoin and other cryptocurrencies - for both profit and long-term investment.
Based in Europe, Abucoins certainly offers some very important benefits and features in the market of crypto exchanges. For example, Abucoins supports both Fiat (including EUR and USD) and a wide range of Altcoins. Currently, users can trade 22 cryptocurrencies. It should be noted that some of these (TRX, ADA, QTUM, EOS and ARK) have recently been added and of course you are working on other solutions. In addition, it should not be forgotten that Abucoins is of course currently fully open for registration so that new users can start trading very quickly. If you only want to trade crypto with crypto then you do not even have to confirm your identity (up to 1 BTC daily payout limit).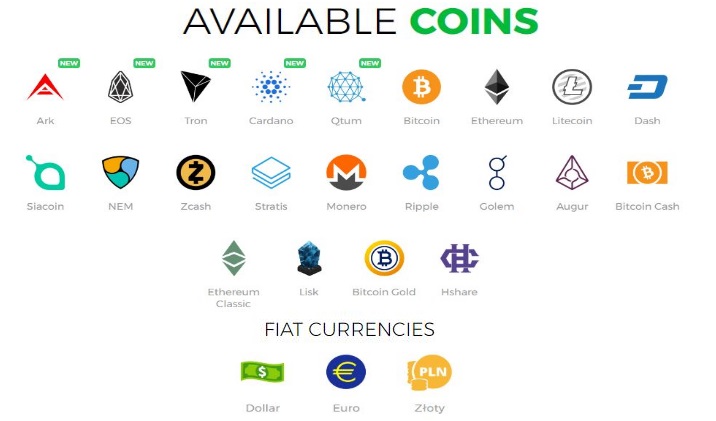 Another advantage of Abucoins is that many crypto exchanges have long since stopped updating their commission rates and fees and are therefore relatively expensive. With soaring prices for just about every major cryptocurrency, many who want to benefit from trading find it harder to successfully trade with the high fees. Abucoins standard fees are currently 0% maker and only 0.1% takers, which is probably much cheaper compared to some other exchanges.
For many, security has always been one of the key concerns of the cryptocurricular community. And so it is actually somewhat surprising that there has been a multitude of partly very negative situations, especially in the area of crypto exchanges (MTGOX, for example), which certainly should not have occurred. For this reason, Abucoins takes the security of digital data and user data very seriously and uses a lot of energy in its customer service, so that "problems" can be solved quickly and easily. Instead of waiting for your ticket to be resolved, users should be able to chat with a trained support staff around the clock.
Competition is good for business. If old companies do not adapt, their customers will find and choose better solutions. This is especially true in the fast-paced world of cryptocurrencies. If you want to enjoy a paradigm shift to the fullest, register with Abucoins and start trading with very low fees.
---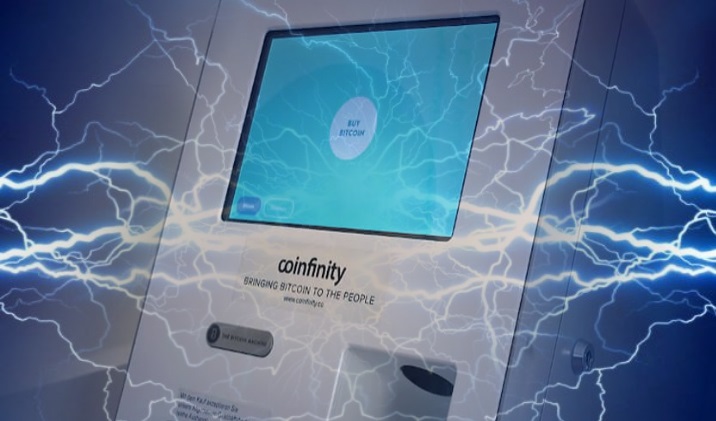 The Bitcoin startup Coinfinity operates 18 Bitcoin ATMs throughout Austria. Now the Graz based startup has proven that the ATMs also work with the Lightning network. Meanwhile, this is growing to more than 600 knots.
For Bitcoin ATMs like the Lamassu models used by Coinfinity, Bitcoin's sometimes high fees are problematic. Not only because very few customers are willing to pay more than 5 euros in fees to buy Bitcoin for 50 euros, but also because the fee market makes the time until confirmation harder to predict.
The big hope of Bitcoin is currently the Lightning network. This is to bring transactions through a network of payment channels offchain and thus not only present the fee problem, but finally solve it. If offchain solutions prevail on the market, scalability will no longer be a problem. However, the Lightning network is still in its infancy. The software is very experimental and many doubt that Lightning can significantly replace Bitcoin transactions.
Coinfinity now proves that there's nothing wrong with using Lightning for Bitcoin ATMs. In a video, the CTO Daniel Weigl and Christoph Rechberger demonstrate the first lightning transaction from an ATM to a smartphone wallet. With the help of the Lightning client c-lightning and a self-written HTML frontend for the smartphone, it was possible to send a payment of 50 Satoshi - that is about 0.3 cents.
Of course, the payment did not go through a payment channel between the ATM and the smartphone. This would be easy and only in exceptional cases makes sense. In fact, the payment started at the ATM's node, passed through a random node of the Lightning network and ended up on the smartphone. In principle, it is possible that the ATM with the same channel also executes other payouts, as well as nothing against the fact that the channel from the smartphone, the 50 Satoshi be transferred to any other node.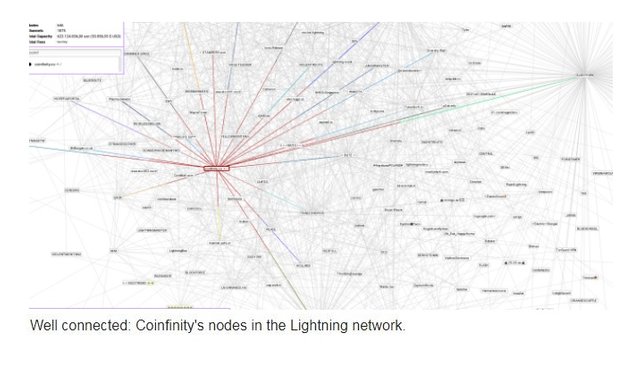 There are more and more of these other nodes, even though the expansion of the Lightning network seems to be slowing down a bit. With a good 600 nodes and around 1800 channels, a stable ratio of the network grade seems to be playing. A clear center does not exist in the network, but 10-20 network-wide and dozens of regional centers. In addition to the usual orders at Blockstream but are hardly any reports about having bought something with Lightning.
The network is, as Coinfinity notes, still "at a very experimental stage". This is evidenced by the fact that setting up a Lightning node for the live network is far from easy. Even the Coinfinity CTO Daniel Weigl says that c-lightning is the only software "that is pretty easy to get up and running in Mainnet". Despite these subdued expectations for a short-term breakthrough, the company is optimistic - and convinced that "with this successful test, it has taken a big step toward Bitcoin's mass-market capability."
---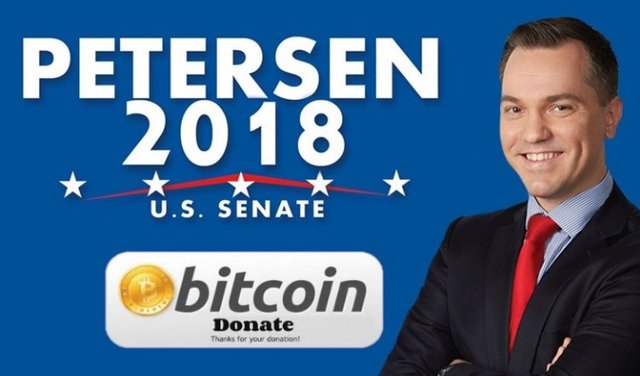 Republican candidate Austin Petersen confirmed that he has received the largest ever Bitcoin campaign donation ever made by cryptocurrencies. Petersen, who was initially a member of the Libertarian Party, received a total of about 24 payments in the cryptocurrency. The largest donation was 0.284 BTC.
The biggest Bitcoin campaign donation
Republican Austin Petersen wants a seat in the Senate for the state of Missouri. To finance his election campaign, he also accepts cryptocurrencies like Bitcoin. In 2016, he was the presidential candidate of the Libertarian Party. Petersen is best known to younger voters for his openness to Bitcoin. In an interview last December, he said, "I'm a big fan of the digital currency community because of what it represents, ultimately decentralization."
Data from the National Electoral Commission shows that Petersen has received the highest crypto donation in the history of the US election campaign. Someone transferred 0.284 BTC, which was worth about $ 4,500 at the time. He also received a total of 24 campaign donations in cryptocurrencies. This was made possible through cooperation with the American payment service provider Bitpay.
Jeff Carson, Petersen's campaign manager, said about the Bitcoin donations:

Gold, Silver, Cryptocurrencies and Ending the Federal Reserve System
Petersen said back in September that he would support "deregulation of monetary policy". He is also critical of the Federal Reserve System, the United States central bank system.
"I would like to introduce a law that would decentralize the monetary unit, the dollar. In such a way that its competition, gold, silver and cryptocurrencies, are legalized. These could then compete with each other. That would drive up prices, "Petersen said.
The candidate for Missouri is by no means the first politician to favor crypto donations. Jared Polis from Colorado also received Bitcoin for his campaign in 2014. In addition, Republican Rand Paul from Kentucky accepted cryptocurrencies to fund his election campaign.
---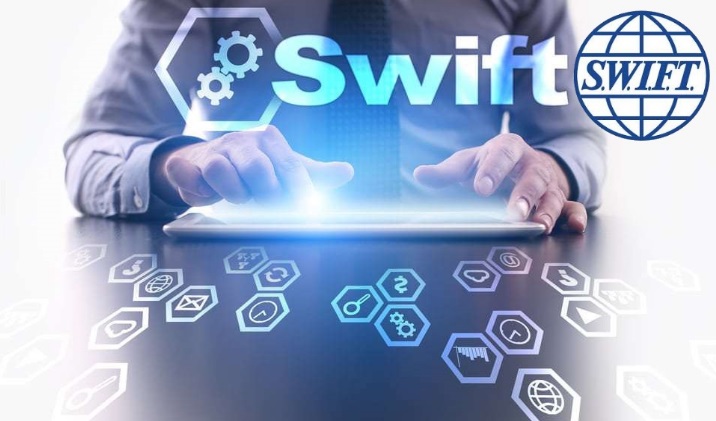 The payment services provider Swift and seven Central Securities Depositories (CSDs) are working together to promote Distributed Ledger Technologies (DLT) for securities markets. The connection with existing standards and the acceptance of market participants and regulators are central to this project.
A recently signed memorandum of understanding states that CSDs and Swift want to demonstrate how DLT can be used in the post-trade sector, such as in the handling of corporate actions, electronic voting and custodial rights. At present, securities settlement - especially in areas requiring contact with many stakeholders - involves extremely cumbersome manual processes that could bring significant costs and risks. Participants in the DLT project include NASDAQ Market Technology, Abu Dhabi Securities Exchange, Caja de Valores of Argentina, Chilean Depósito Central de Valores, National Settlement Depository of Russia, Swiss Six Securities Services and Strate of South Africa. The entry of additional CSDs is expected in the coming weeks, according to Swift.
Standards in focus
Together they will examine new types of post-trade products and how they can be supported by existing standards such as ISO 20022. "To ensure interoperability and smooth migration, it is critical that new technologies support existing standards such as ISO 20022," said Stephen Lindsay, Head of Standards at Swift, adding:

Swift hugs the blockchain
Swift launched a feasibility study in January of last year to assess the suitability of blockchain technology for improving real-time reconciliation of Nostro accounts. In the current correspondent bank model, banks need to monitor funds in their foreign accounts through daily settlements, thus incurring significant costs. But if banks were able to manage the liquidity of their Nostro accounts in real time, they would be able to determine exactly how much money is needed on each individual account at all times. "And that ultimately enables them to unlock significant funds for other investments," said Damien Vanderveken, Swift's R & D manager.
In the summer of last year, 22 global banks joined the feasibility study, which was originally initiated with six founding banks. The field of participants now reads like the Who's Who of the international financial community, from ABN AMRO and BNP Paribas to Commerzbank and Deutsche Bank, JPMorgan Chase, Santander, Société Générale, Standard Chartered, Sumitomo Mitsui Banking Corporation to UniCredit and Wells Fargo. Swift uses the Hyperledger * Fabric v1.0 technology with Swift core features in the Proof of Concept to ensure that all information related to Nostro / Vostro accounts remains confidential and can only be viewed by the account holder and its correspondent partner can.
An interim report on the feasibility study was submitted in October. Thus, the Swift-developed DLT application can provide the features and data necessary to support real-time reconciliation of accounts. However, there are still some challenges, such as coexistence with existing applications. Damien Vanderveken, Swift's user experience manager and research and development director at SWIFTLab, said:

---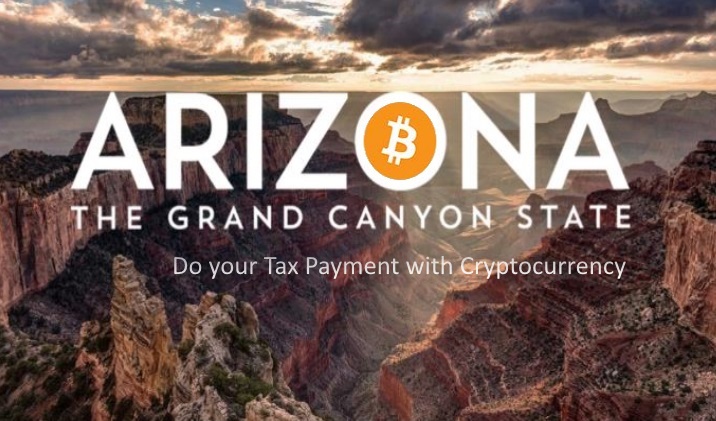 In Arizona, a draft law on the acceptance of cryptocurrencies was filed in the tax system. Under the bill, citizens of Arizona will in future be allowed to pay their taxes with Bitcoin, Litecoin and other cryptocurrencies.
As can be seen from a bill, there are efforts in Arizona to make future payment of taxes in cryptocurrencies possible. If the design succeeds, the state in the southwestern US would be the first in the country to do so.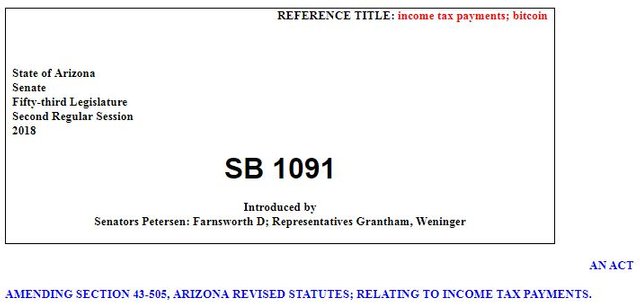 Jeff Wenniger, one of the initiators of the bill, said optimistically, "This is one of many designs that send signals to everyone in the United States and the world that Arizona is becoming a place for blockchain technology and cryptocurrency." Here is an excerpt from the application:

However, one of the competent senators, Steve Farley, expressed concerns over the draft:

The draft does not seem mature yet
The Senate has already approved the draft. The motion is now on its way to the House of Representatives.
If the design succeeds, that is a positive signal for the adaptation of cryptocurrencies. As it seems, he is not quite mature yet. Especially the concerns of Steve Farley are not unfounded. Due to the price fluctuations, exact payments can currently be difficult. This problem is linked to the scaling problems of Bitcoin - until the tax transaction would actually arrive at the state, it could have lost value, at least as far as the conversion into US dollars is concerned.
---
---
Image source:
Post header created by myself
Article headers created by myself
Video Source:
In case you missed my last news just click here!

I wish you all a great Tuesday!!!
ⓁⓄⓥⒺ & ⓁⒾⒼⒽⓉ
Best regards
@danyelk