Cryptails #1: Techno-horror (Contest results!)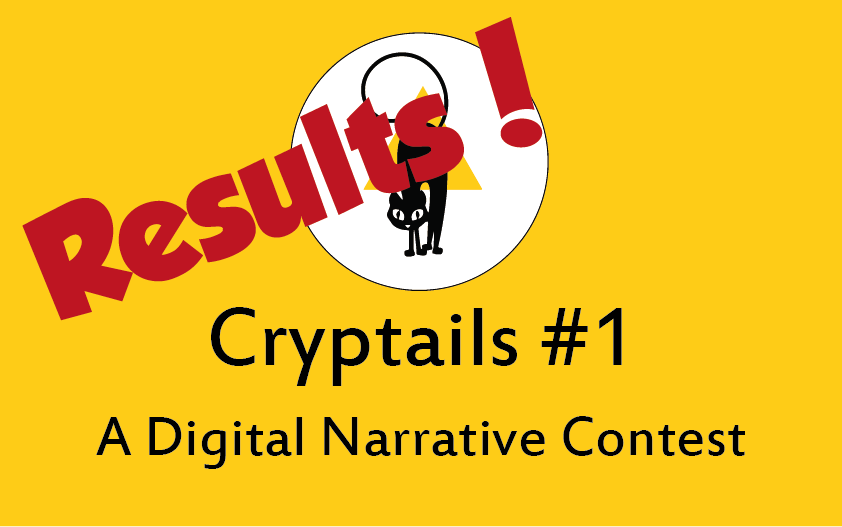 Hey guys! Welcome to the Winning Stories Announcement for Cryptails #1, our techno-horror digital narrative contest. We had a good number of great entries and, as we promised, we've given feedback to all contestants. These pointers and ideas have been posted as a comment in each one of the entries, but please feel free to share any opinions within this thread!
Without further ado, the winners are.
---
---
Your SBD rewards will be sent shortly after the publishing of this post. Your Cryptails can be received and moved around in an Ether wallet from MyEtherWallet.com. Feel free to share your address with us in whichever way makes you feel comfortable, here are some options: Steem Chat, send
@aguayojoshua
a memo with your address, or just leave your address below.
The winners were selected because of their skillful use of language, the originality of their ideas, their adherence to the contest's theme, and the overall 'impact' of their stories. This has been further expanded by either @jean.racines or me in each individual post.
We hope you all enjoyed this contest, and we are really looking forward to seeing you in the next one! Please don't forget to follow us if you'd like to keep up with Cryptails!
Thank you and We'll see you next time.
---
Previous Cryptails #1 posts: Opening Announcement, Closing Announcement.