Cryptails: An anthology from the Blockchain - Issue #1: Technological Horror (Contest)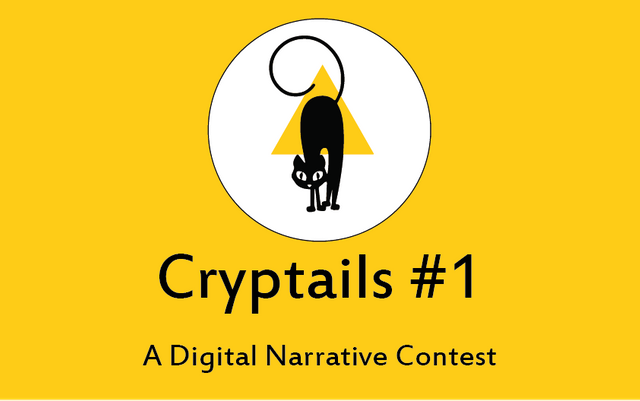 Hey, guys. It has been an interesting first few weeks and, together with @jean.racines, we're bringing more of our projects into Steemit to celebrate reaching 150 followers. We're Full Runa, and our mission is to promote transmediatic narrative and digital storytelling. In that spirit, we are launching the first issue in a series of contests we called "Cryptails."
We chose the prefix "Crypt" in our name to celebrate the cryptographic technology that is at the heart of Steem, and as a way to highlight how modern technology fosters new forms of narrative.
For this contest, we'll walk closer to the word "Kryptos", which means secret, and "to hide". Because these ideas are critical for this new and exciting platform, called Steem, we have chosen to focus on "kryptos" and the fear of the unknown. To celebrate the obfuscation of information, this week's theme is technological-horror, a reminder of the terrors that accompany our modern creations.
Feel free to use more than just the text, but bear in mind that the contest focuses on storytelling. Still, see how much you can incorporate the medium in which you are writing into the writing itself! That's what digital storytelling is all about.
Other than that, there are only a few guidelines:
You'll have to use the tag Cryptails as your primary tag, and include Cryptails #1 in brackets at the end of your post's title. Please use the rest of the tags appropriately to categorize your story.
The submission period closes on June 28th, 23h55 UTC
Submissions must be under 1500 words, and only one story per account may be submitted.
For your entry to be valid, you'll need to follow @jean.racines and @aguayojoshua. By following us, you'll receive updates about the contest and the final results within a week from the deadline.
The prizes will be as follows:
$10 SBD (+ 1500 CTL) for First Place
$5 SBD (+ 1000 CTL) for Second Place
$2.50 SBD (+ 500 CTL) for Third Place
We will also award Honorary Mentions to great stories that, for whatever reason, didn't make it into the top 3. Furthermore, in order to foster our writing community, we'll provide feedback to EVERY valid entry, regardless of whether it wins or not. If you'd like to opt out of this, please mention it in your entry.
The winners and honorary mentions will also recieve Cryptail tokens (CTL), these are completely worthless, but you may be able to exchange them for fun things (like custom-written stories from us) someday in the future. They can be sent to most ETH wallets as they are an ETH token. Just remember they aren't really worth anything as I control 99% of them. They are just a proof-of-participation (another made-up word).
---
About us:
Full Runa shares Steemit's ideology of equality and voice for all. Since 2013, it has been our goal to promote independent authors to the best of our ability, and these contests are our way of extending our mission into Steemit, where our studio has found a home. On the long run, we will publish an anthology of the best works submitted to the contest entitled "Cryptails: An anthology from the Blockchain". This is still on the talks and we'll make a new post further down the road to discuss it.
We were inspired to become active members of the community by the remarkable curatorial efforts of @literature-trail, and the amazing work of @verbal-d, who constantly runs narrative contests to fuel the fires of our thriving community. Because of this, we are now giving our best effort back!
We'll be actively checking the commentaries in this thread, so feel free to ask any questions.
Please don't forget to use cryptails tag, otherwise we won't be able to find your post!
I'll see you next time.