This time went for Indian clothing sketches and made some of them..
First I try to draw long kurta with wide Palazoo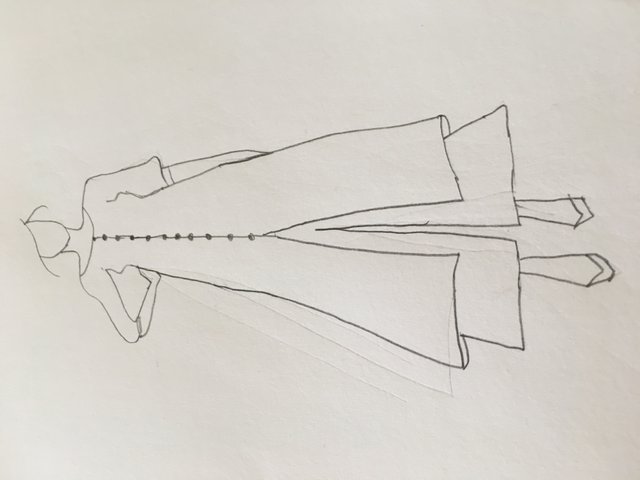 Then I coloured it with red colour on kurta and black Palazoo, I think combination look good.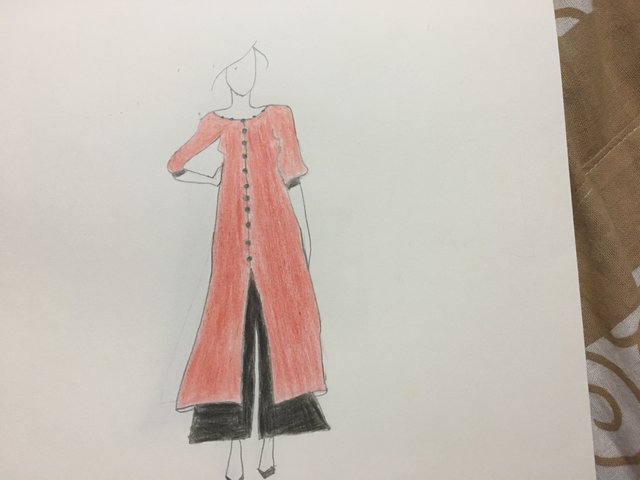 Second I drawn long frock suit with churidar (legging) and printed dupptta (scarf).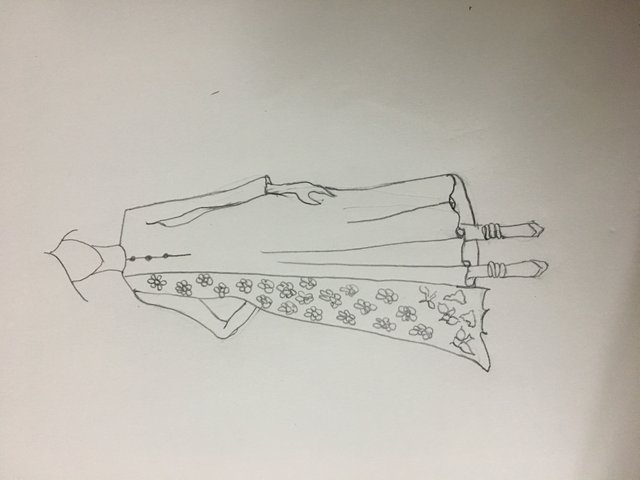 Then I coloured croquis bright colour, use pink shade for frock, black color for churidar(legging) and for good combination black dupptta( scarf).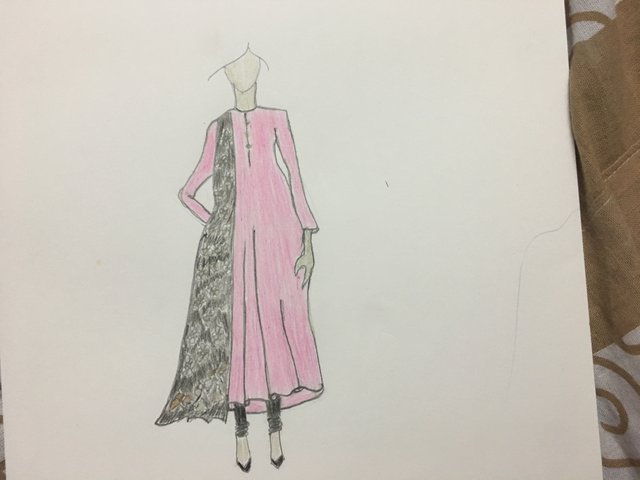 I hope combination look great..
Third which I try to sketch is long Anarkali Angrakha style neck with churidar (legging) and dupptta(scarf).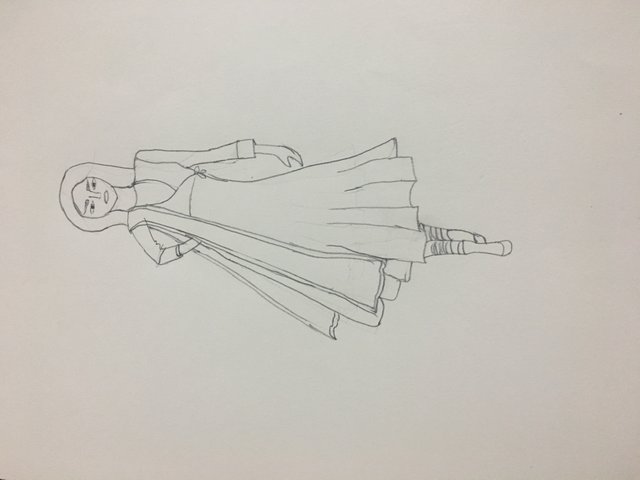 Coloured it with red and green little bit touch of yellow on dupptta( scarf)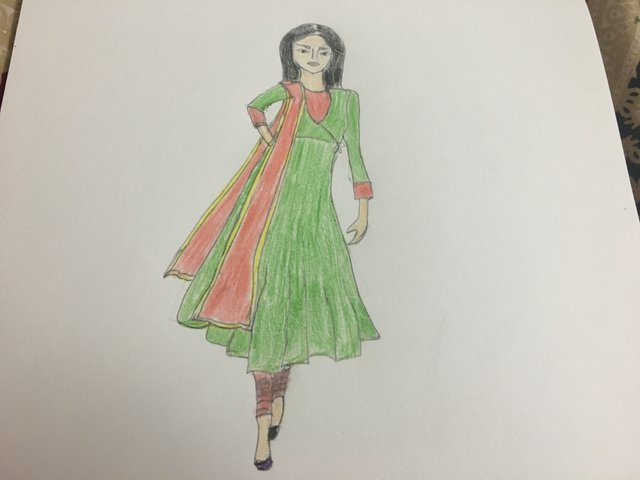 I used pencil colours for these sketches, so that I don't mess my sketches. I'm comfortable with pencil colours, would try to use paint colour or sketch colours soon.
Right now I'm copying these designs from Pinterest to get some ideas. I will be designing my own design soon when I will start sketching perfectly.
I know sketches are still not perfect but this Is what I want to do to get some tips and tricks from my friends. Doing mistake is also important for getting useful tips from your good friends and followers.
I hope you enjoyed my little imperfect sketchs, waiting for your comments and suggestion.
Thank you!
I'm happy to be part of #ccc family who help newbies to grow on this beautiful platform of steemit. Thank you @freedomshift a man behide the this amazing #ccc service, I'm glad to have support from all the members of #ccc specially @angelro.