In today's episode of Unusual Crafts, your friendly neighborhood eyeball glues an elk skull back together.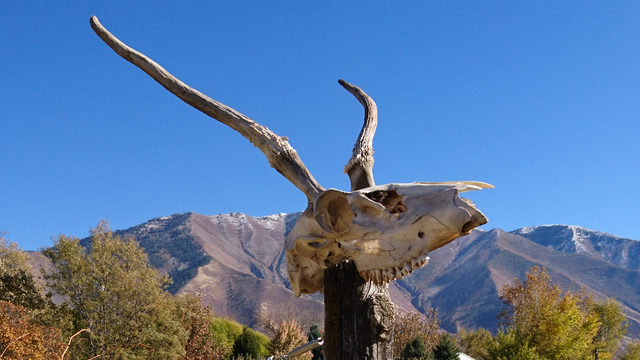 ---
Once upon a time in Utah...
@thingone
found an elk skull in a dry creek bed
.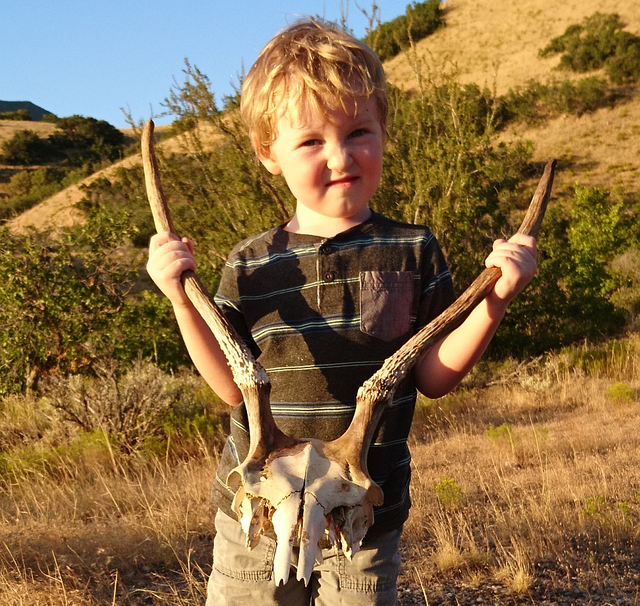 As you can see, the skull was badly damaged, with the lower half of the eye sockets broken off and most of the nose as well as the jaws missing entirely.
He found the skull at the beginning of a hike, and on the return trip we poked around in the stream bed for a bit looking for more bones.
As luck would have it, we actually found (separately) the right eye socket and right upper jaw with teeth, a bit downhill from where @thingone found the skull.
I declared on the spot that I could "probably glue the skull back together", so we took the bone fragments home.
---
Skull Repair
I used good old standbys Scotch Tape and Elmer's Glue for this craft project. I did the eye socket first (1), then once that was secure I glued on the nasal cavity / upper jaw (2).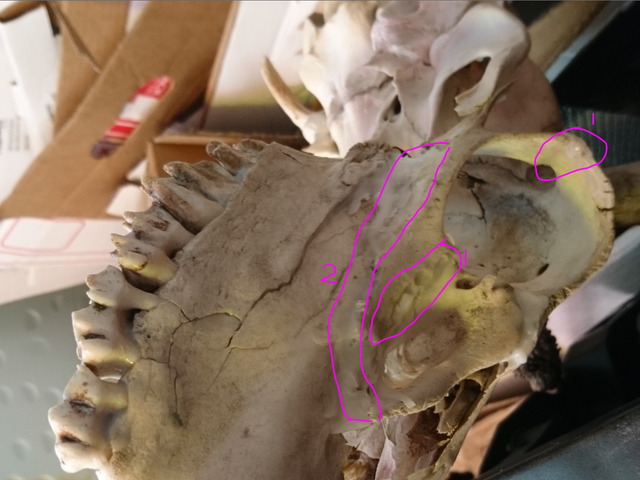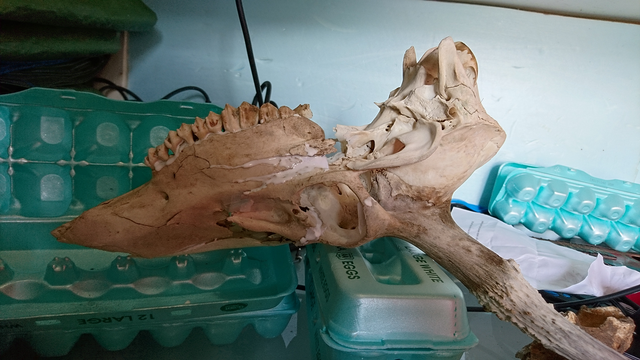 The process I used was pretty simple. I held the bones in place with tape on one side while I squirted glue into the cracks from the other side. After letting it cure for a couple of days, I peeled the tape off and put a layer of glue in from the side that had been taped originally.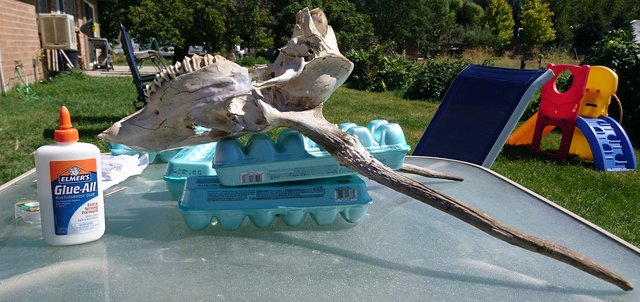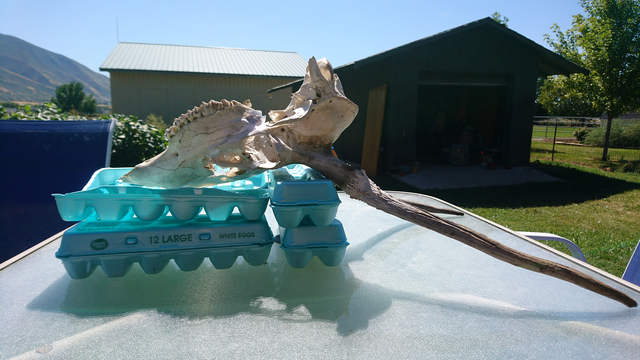 This all actually worked surprisingly easily. It was a bit of a long process because I let it cure for a couple of days between each step, but now we have an elk skull that looks much more impressive from the right angle!
---
Finished Product