The Tale of Midnight Pizza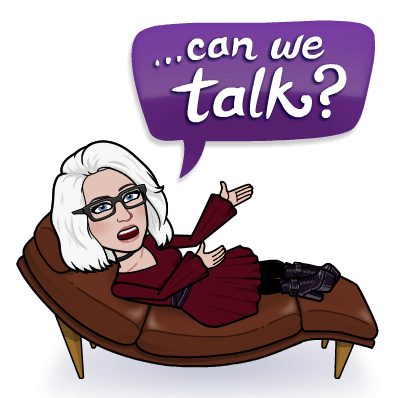 ---

---
It all started very innocently.
I was minding my own business, as I always do...
---

---
Now that I have your attention lets get to the real story. 😹
It was a night like most have been for me lately. I was restless, for a lack of a better word that is not coming to my mind at this time. Watching YouTube, Dtube, or any other kind of Tube was not holding my attention. I decided to see what Twitter news was out there.
I told you I was restless...
It turned out I saw a very important message on Twitter, so, in the end, it was a very wonderful thing I stopped there. Twitter took me to @TheAlliance Discord channel to see what was going on there. Who should I meet but eight tiny reindeer...
Well, one was really a squirrel. A Spanky, squirrely, squirrel to be sure. As you can see below she started the whole midnight, kitchen cleaning, pizza making, escapade. Yup is all Spanky's fault. One could even say #spankythespankermademedoit if that tag wasn't so darn long.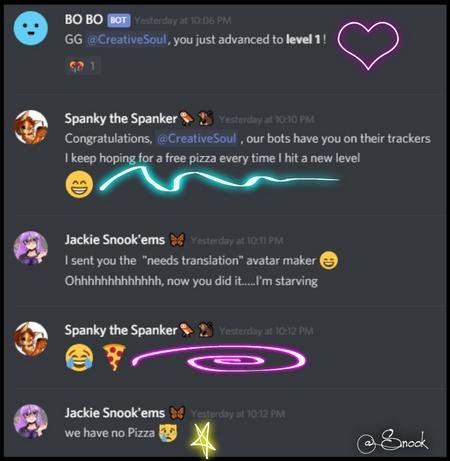 ---

---
Once the words "We have no pizza 😿" were typed, in the grammatically correct Discord General Chat-ti-ness way, my night was never the same. I will never be the same.
The general chat was all of sudden filled with ingredients, short time spans, and the word EASY. I was doomed.
Being brought up by someone that cooks, it has been ingrained in me that in order to cook you must start with a clean kitchen. While cooking you keep one of your kitchen sinks filled with soapy water. This way, as you cook, you can also clean up after yourself. When finished cooking, you end up with a spotless kitchen. Sounds simple. Sounds perfect. I happen to love this rule I was raised with.
Unfortunately...
---
I married my wonderful husband that I lovingly call PigPen, under my breath, each time he walks into the kitchen. While reading a list of ingredients in Discord Chat to be able to make Easy 10 Minute Pizza Dough, I also looked behind me at my Monday messy kitchen.
One long hour later my white kitchen sink was white once again. (Thank you, Dear hubby of mine, for washing your camping tripod grill in my kitchen sink.) My kitchen counters were clean of stickiness. Don't ask. I don't. I was finally ready to make pizza dough.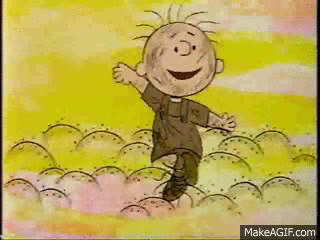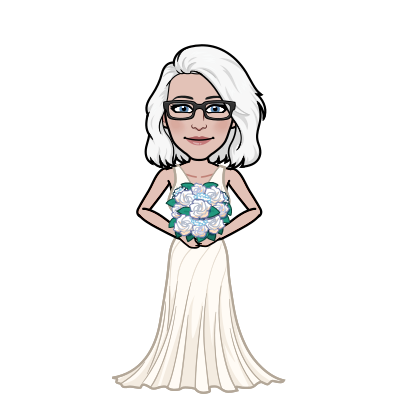 ---

---
Having no idea I was going to be making homemade pizza dough or pizza, I realized I might want to think about what I was going to put on top of this easy to make pizza dough. Looking through my refrigerator and cabinets, with an open mind, and rumbling tummy, I scored.
Mozzarella cheese! ✔
Sauce? Hmmm...An old bottle of Alfredo sauce! ✔
Meat? The end of a venison summer sausage! ✔
I was happy with the ingredients I had found plus it was only 11:30 PM. A ton of time left of the night to make a pizza.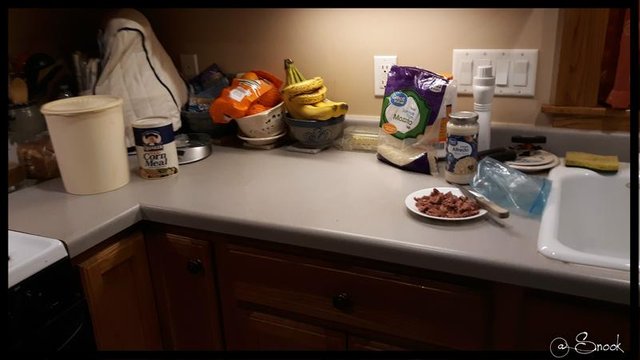 ---

---
The thought crossed my mind to make a video of myself making the pizza dough. I threw that idea out the window. I took a few photos instead. You are welcome! 😸
Reading the recipe four times, that Spanky sent me, should have given some indication that all might not go as planned. While not quite following all the directions, I did end up with some dough resting in a bowl covered with a tea towel.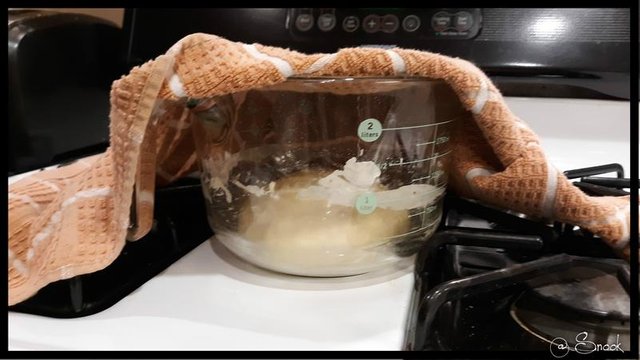 ---

---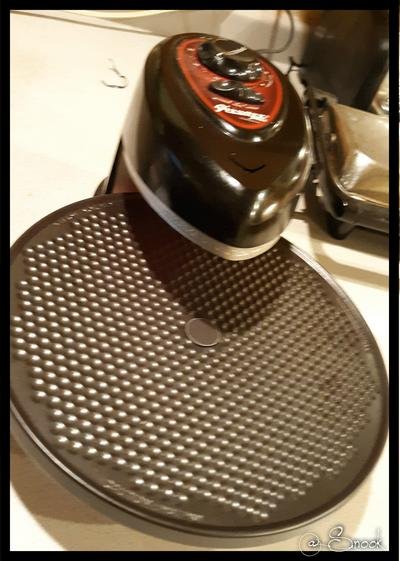 Now came the tricky part. It is Summer where I live. It has been very hot and humid. The recipe wanted me to turn my oven on and preheat it to 500 degrees Fahrenheit/260 Celsius. That was not going to happen!
Lucky? for me, my husband is a collector of free junk. It is known far and wide. He really can not help it. My Father in Law is the same way. One of these free items happened to be a weird-looking, open, convection oven, kind of a pizza cooker.
Surprisingly, the Presto Pizzazz Plus Rotating Oven works really well for frozen pizzas. If you have the room, I would recommend getting one. It will make nicely brown pizzas with a crisp crust in about 12 minutes.
---

---
One of the concerns I did have was the bottom tray takes a few minutes to heat up on the weird-looking pizza oven. With a frozen pizza, it is not a big deal because it's, well, frozen and has the extra time to thaw while the top of the pizza cooks.
With fresh pizza dough, optimally you want the top and bottom cooking at the same rate. I turned the pizza oven on and let it heat up to temperature, hopefully, evening out the cooking time. Part of the problem with preheating the tray was the fact that it was freaking HOT when it came time to put the pizza dough on it.
I will use the excuse of burnt fingers why my pizza dough was not really round in shape. 😇 Once the dough was on the wheel, I spread on the Alfredo sauce, chopped up venison, and covered it with cheese. Burning my hands once again, I set the pizza table onto the tiny spinny doohicky, turned the timer on while saying a tiny prayer.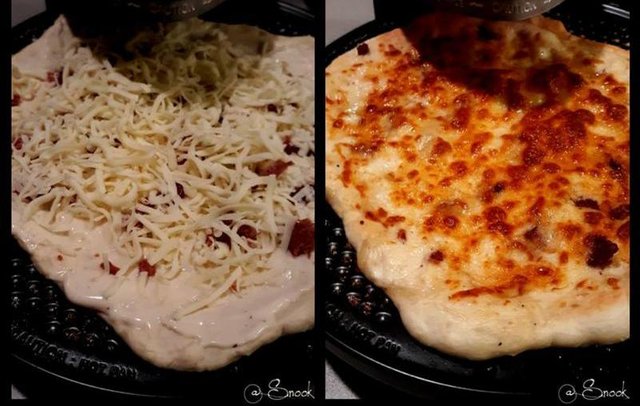 ---

---
The recipe makes enough dough for two pizzas. The second pizza was smaller in size only because I was tired, hungry, and didn't feel like burning my hands any more than needed. The second pizza ended up with a bit of a thicker crust. The pizza tasted just as YUMMY as the first one did!!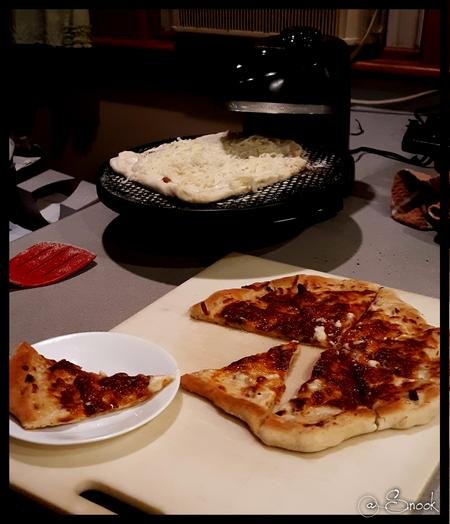 I Will be making this Again!
---

---
The morel of this story: Be careful what you say in @TheAlliance's Discord General chat or you too, will find yourself cleaning your kitchen so you can make an 'easy 10-minute pizza dough' at Midnight. 🙃
---

---
Make someone smile today. It can not hurt you.
---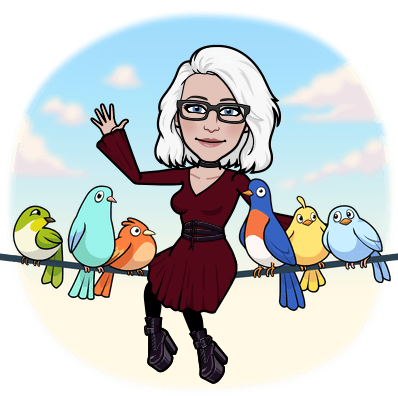 Love,
Snook
---

---
All Photos by me, @snook, unless otherwise stated.
---

---
Steem Witness's I support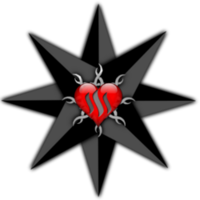 Sweet footer made by @enginewitty!
---
Posted from my blog with SteemPress : http://www.snookat.com/blog/the-tale-of-midnight-pizza/
---