I am The Best Wife in the World
My husband's going on a big hike soon, and has to carry in his own meals. He's got this cool little wood gasification stove, and I got a dehydrator for my birthday (thanks best husband in the world), so thought I'd try dehydrating some food for him! He was willing to take bought stuff but I reckoned I could do it better.. and tastier.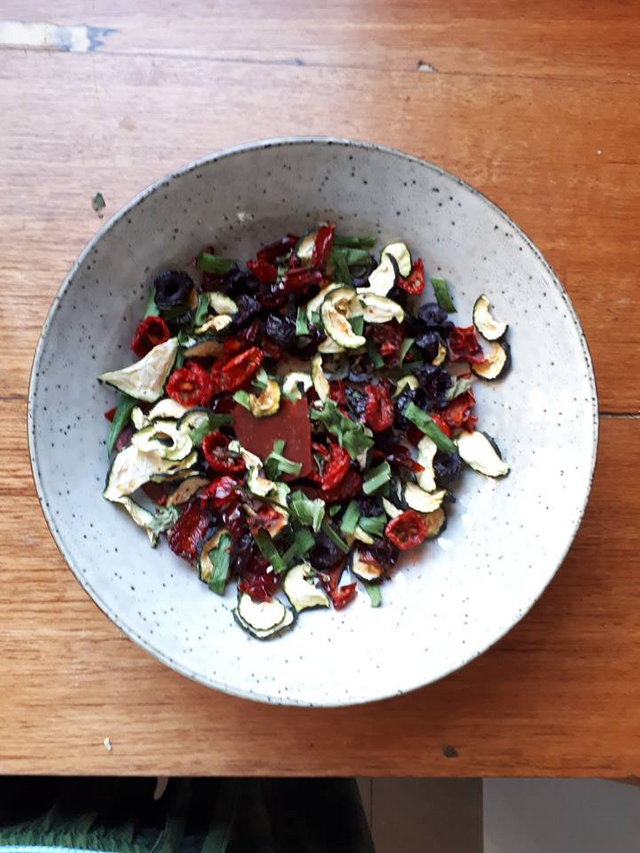 I am super impressed with how this pasta sauce turned out. The best thing was I didnt even have to cook the sauce! It was super rich and tasty and didn't take long to rehydrate. He will add pasta of course.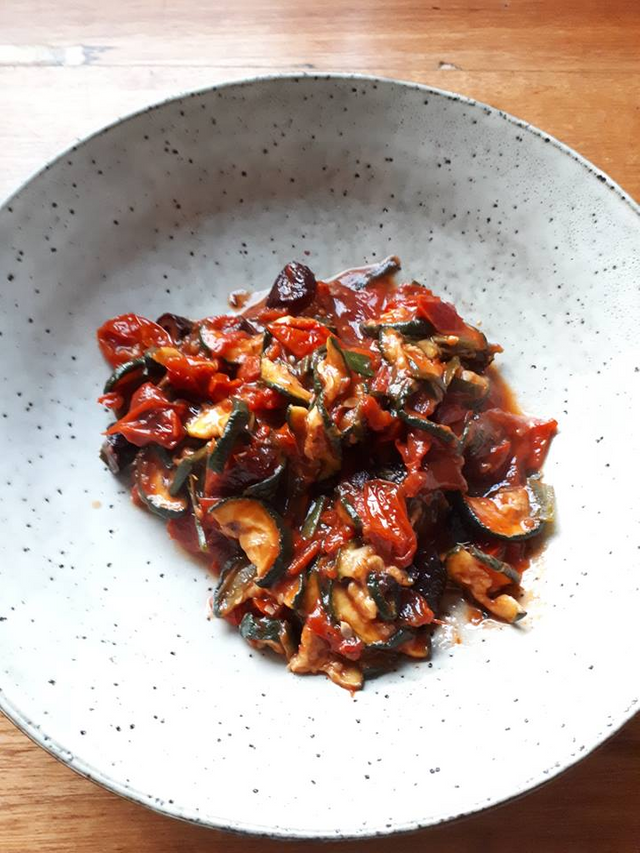 Dehydrated Pasta Sauce
I had already dehydrated a jar of tomato paste, so a few shards of that went into the Ziploc bag. I dehydrated enough for two bags, so what follows is an approximation for each serve, though I dried much more.
10 sliced olives
2 sprigs of thyme and oregano
1 spring onion
1 zucchini
1 punnet cherry tomatoes
A pickled jalapeno
Garlic chives
Tomato Paste
Now all he needs to figure out is how to dehydrate some red wine and water.
I do like the idea of him sitting down after a long walk and eating a good meal... better than those packet mixes. I'll also do a dehydrated paella and something else... risotto perhaps. I can't even imagine people going on month long walks and dehydrating all that food... must take them forever!
Have you got any good recipes for dehydrated camp food?