WIN 20 SBD - 2 Sentence Horrifying Blind Dates Contest # 1 (Original Contest)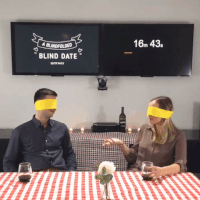 This is the new themed contest for the next four weeks. The popular Horror genre makes its return with a twist of fated love and lust in the world of blind, dangerous dating teetering in the balance of life and death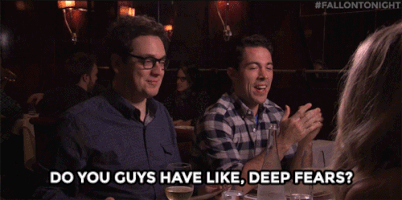 Who here has gone on a blind date before? Isn't it unnerving to think of some really crazy and spine tingling discoveries of the strangers we could possibly end up dating without knowing who or what they truly are? First impressions are everything, and this can also blind us from the dire truth of what their true intentions are. Can you come up with a horrifying scenario for a first blind date experience? It can be written from the perspective of a male or female but don't forget the Horror. I always want to keep Steemit interesting and introduce contests and engaging creative opportunities that I want to see here in our thriving, growing diverse community. I don't have much to give, but it's always important to give back, whether we have a little or a lot. So let's blindly feel our way in the darkness to it!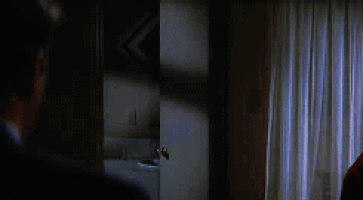 RULES
What kind of Horrifying Blind Date can you describe and write within a two sentence frame? In order to be a valid entrant, please be sure to follow my other profile @peacemaker, up vote this post and resteem it and Submit your 2 Sentence Horrifying Blind Date below in the comments section for it to be a valid entry. I am making this a weekly contest, and will rotate out some different contests as well. The deadline to submit is Sunday July 23rd, 2017 at 11:59pm Germany time, so anyone entering on Next Monday will not be a valid entrant. One entry per person so give it your best shot. There are no length restrictions to a sentence as long as your two sentences are grammatically structured and readable. Don't rush, take your time, and check for spelling mistakes as it might ruin my experience reading your Horrifying Blind Date scenario on the first time through. Winner will be announced Monday.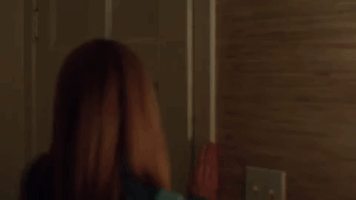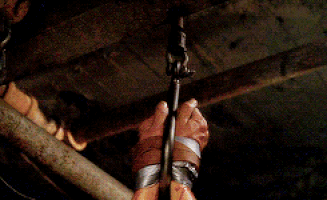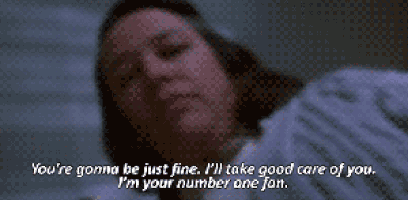 Had to include some gifs of the infamous Misery horror film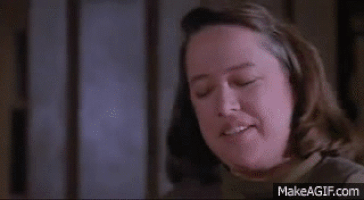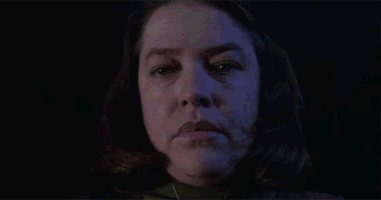 That should give you a more than enough time to think up something creative with a dangerous, nail-biting, hair-raising or even cringeworthy twist. I look forward to being entertained by your endless and limitless ideas of horrendous first blind date scenarios, I welcome any true stories as well. Some get trapped into the scariest of relationships forever. Remember: Don't allow yourself to be rooted in fear, lack of confidence and self-destruction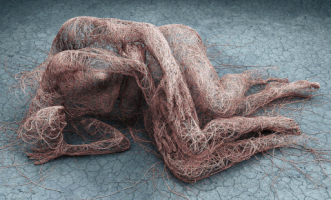 ---
Check my previous posts on my @peacemaker & @verbal-d account for examples of a 2 Horrifying Blind Date
Cold Hearted Collector
The winner will be announced on Monday, have fun brainstorming
---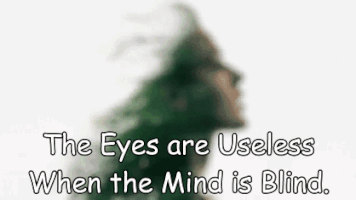 Thank you for reading this post in its entirety, I hope you enjoyed it for what it's worth.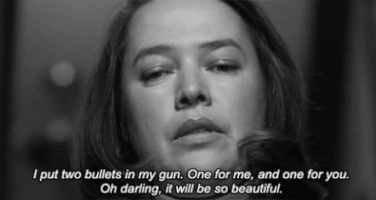 ---
All Gifs used from Giphy.com
Next Post coming tomorrow
My very own wonderful gif logo provided to me by the generous and kindhearted @papa-pepper Thanks again very much!