STACH Short Story Contest #26: 199 words, 5 winners, 15SB prize pool!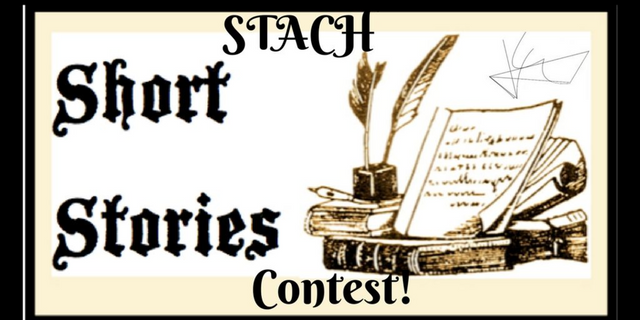 Hello Everyone, @kingst here with the announcement for the STACH Short Story Contest #26.
---
What is a Short Story.
A short story is a story with a fully developed theme but significantly shorter and less elaborate than a novel. It makes use of plot, resonance, and other dynamic components to a far greater degree than is typical of an anecdote. You can read it in less than 90 seconds.
---
Contest Rules:
•Write a Short Story based on the topic that will be given every week.
•Write an Original Short Story (Plagiarism will be flagged and reported).
•The Story must contain no more than 199 words.
•One entry per user.
•Story should be pasted in the comment section below, no links.
•Contestants are permitted to post their stories in an article on their blog, so they also get upvotes from the @stach trail.
Winners Selection.
Winners will be selected based on the topic, story plot, number of words and delivery as determined by the selected Judge. One word above 199, disqualifies the entry.
---
Contest Topic.
Write a 199 words story based on One grain does not fill a sack, but it helps.
---
Prize.
FIVE winners will be selected for a share of the 15SBD. The story with the most interaction gets a 1SBD prize from @ejemai.
First Prize: ----------------------4SBD
Second Prize: ------------------3.5SBD
Third Prize: ---------------------3SBD
Fourth Prize: -------------------2.5SBD
Fifth Prize: ----------------------2SBD
Good luck guys!
Sharpen your writing skills and throw in some inspiring short stories. XO!
---
---
STACH is a physical Accelerator Hub dedicated to decentralizing the offline by breaking the barriers to accessing the internet like light, internet and conducive working space.


Steem Accelerator Hub... decentralizing the offline!



STACH is supported by @Sndbox as a Sndcastle project.