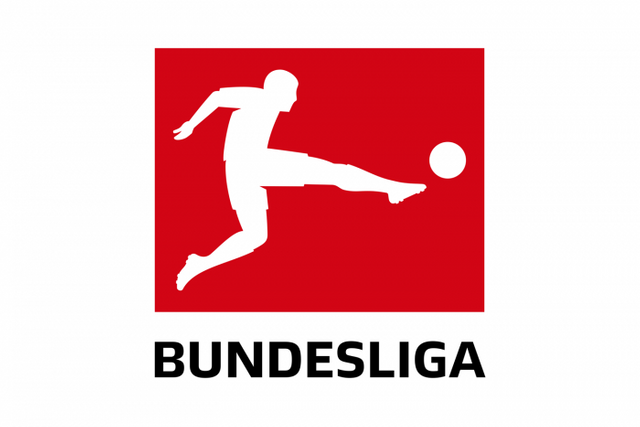 (German description below)
Hello Steemians,
new week - new matchday. Good luck to all partipicants!
Note: If the value of this post is less than 0.03 SBD or there are less then 3 partipicants only the first place will earn 0.03 SBD.
THE RULES:
You can vote on ANY match you like from the list of upcoming matches below
You don't have to vote on every match, but it is possible
5 points for the right score
2 point if you predicted the correct winner
-1 points if you predicted the wrong winner (so think about which games to pick)
Prizes: 1st place: 60 % of this post
2nd place: 20 % of this post
3rd place: 10 % of this post
+ 10% if all your predictions were on point


This is the list of upcoming matches:
Mainz 05 - Schalke 04
1899 Hoffenheim - VfL Wolfsburg
Hannover 96 - FC Augsburg
Hertha BSC - SC Freiburg
Bayern München - Hamburger SV
Bayer Leverkusen - Bor. Mönchengladbach
VfB Stuttgart - RB Leipzig
Borussia Dortmund - Eintracht Frankfurt
Werder Bremen - 1. FC Köln


RESTEEM AND UPVOTE FOR HIGHER PRICES
Hallo Steemians,
neue Woche - neuer Spieltag. Viel Glück an alle Teilnehmer!
PS: Wie beim letzten Mal gilt, dass nur der erste 0.03 SBD erhält, sollte der Wert des Posts unterhalb von 0.03 SBD liegen oder weniger 3 Leute teilnehmen.
DIE REGELN:
Es kann JEDES Spiel des kommenden Spieltages getippt werden
Es muss nicht jedes Spiel getippt werden, aber es ist möglich
5 Punkte für das richtige Ergebnis
2 Punkt, wenn der richtige Sieger vorausgesagt wurde
-1 Punkte, wenn nicht die getippte Mannschaft gewonnen hat (denkt nach, welche Spiele ihr tippen wollt)
Preise: 1. Platz: 60 % dieses Posts
- 2. Platz: 20 % dieses Posts
- 3. Platz: 10 % dieses Posts
+ 10% wenn alle getippten Spiele korrekt waren


Dies ist der kommende Spieltag:
Mainz 05 - Schalke 04
1899 Hoffenheim - VfL Wolfsburg
Hannover 96 - FC Augsburg
Hertha BSC - SC Freiburg
Bayern München - Hamburger SV
Bayer Leverkusen - Bor. Mönchengladbach
VfB Stuttgart - RB Leipzig
Borussia Dortmund - Eintracht Frankfurt
Werder Bremen - 1. FC Köln


RESTEEM UND UPVOTE FÜR HÖHERE PREISE