My lesson this week.
It was my birthday week. So apart from that mixed feeling of joy and also crazy sadness that I am growing older. This week turned out to be one amazing week. Busy at work yet , keeping up with my new exercise routine, steemit and preparing for exams, I feel that it has been one lesson after another.
The biggest lesson for this week was very simple. I received this message on my whatsapp from my father,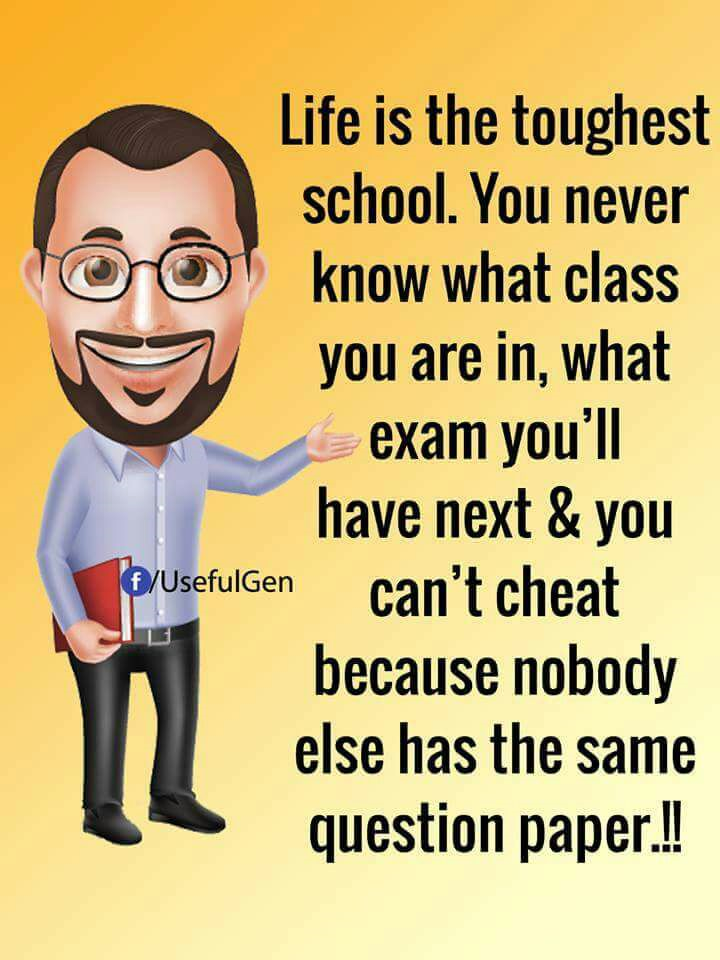 Now I did not come up with this image. I will edit this if I manage to find out the source . For now let's concentrate on the message here.
I have a friend who likes to say
I do not know why you guys like taking yourselfs this seriously. We are all experiencing adulthood for the first time none of us has the experience.
Days before my birthday I was a little bit down looking at all the things I wanted to do before this birthday. While i had accomplished a few and in the direction to completing others, I still felt empty, under achieved and somehow behind on my schedule.
The thing is we plan, and life throws us curveballs. Sometimes your ability to hold fast against all the resistance life throws at you can be equated to an exercise session. You know that time your body tells you no. And you hold you head up high and get to have that small monologue in your head -Not to look crazy talking to yourself- you tell it repeateldy, I feed you, this rep has to be completed, please. You get to a point where you are so good and handling your body resistance and you end up building endurance and now you can last longer.
This is the same as life. Every step has a learning experience, could be similar to the other person but it is always unique to you. Whatever challenge you receive, with a little creativity you can handle it. We human beings were built to endure. If you do not believe me look at your life now and compare to experiences people before us had to go through.
And if that is still not convincing enough count blessings that you do not appreciate and take lightly at times like gift of life, fresh air, food, health, free will e.t.c . I believe after that you will appreciate life with a different perspective.
The contest
In that spirit. For a chance to win 1SBD respond in the comment with one thing that you have learned lately. Make sure it is exciting and jaw breaking.
This contest will run for three days. So reward will go out on Monday and I will have another contest on. Lets keep learning.
The only requirement. Upvote this post.
You can resteem to your pals
There will be only one winner.
Let's have some fun.