Contest Kitchen 1 EXPIRED (few hours early)
Hellooooo Pioneer Chefs!
We have winners!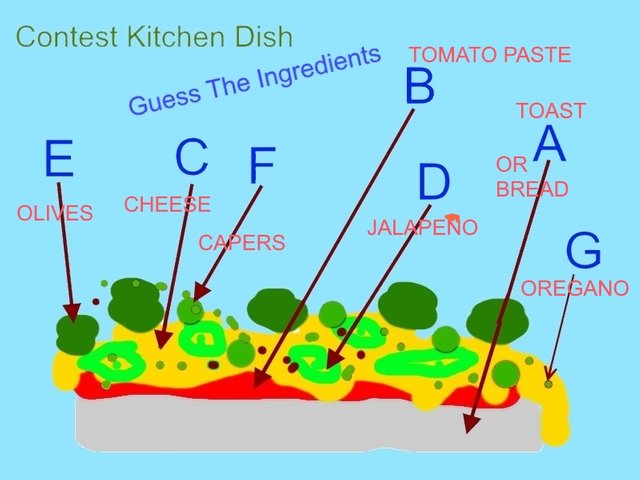 And they are judged with the fumbling kitchen chef algorithm (love the broccoli suggestion!):
number 1 winner (broccoli AND oregano): @andrina, 3 STEEM
3x runners-up (broccoli OR oregano): @yesslife, @akomoajong, @solangeh each 1 STEEM
Congratulations, thanks all for playing and making fun of fumbling junior pizza chef @leeuw!
Some news:
Due pleasant circumstances, @leeuw will be sparingly on internet for the next 2 -3 weeks, hence
all @leeuw contests will be pushed back 2 - 3 weeks
This includes next week's scheduled Contest Kitchen 2, featuring Master Contest Kitchen Chef @jennimorillo.
Until then! And now it is my great pleasure to refer all Chefs and Junior Chefs to a brand new posting by @jennimorillo where some very healthy dessert recipes are on display! Check this one out and keep it bookmarked, you may need such knowledge as we begin playing Contest Kitchen 2 in two or three weeks from now.
https://steemit.com/recipe/@jennimorillo/healthy-recipe-ingredients-that-can-be-substituted-in-the-bakery