Travel writing contest No.3! Win 100 STEEM [Support travelfeed.io]
The best travel writer will get 100 STEEM!
"With age, comes wisdom. With travel, comes understanding." – S. Lake
All Steem Power earned by this post will be delegated to Travelfeed.io
2nd place - 25 STEEM, 3rd place - 15 STEEM, 4th-5th - 5 STEEM,
6th-7th - 1K lifestyle tokens delegation for 1 month!
THIS CONTEST IS OVER!
Check out "Travel writing contest No.4" to find out who were the winners!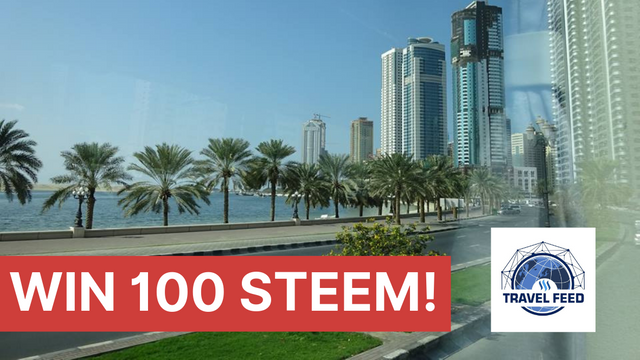 HOW TO PARTICIPATE IN THE CONTEST?
Write a travel article using travelfeed.io platform and post the link in the comment section below. Articles which are older than 7 days may participate too. Each article may participate in the contest only once.
Resteem this post.
[Optional] Follow invisusmundi for more cool contests!
WINNER WINNER CHICKEN DINNER: WIN 100 STEEM!
After 14 days (24th of September) my wife @kamile and I will personally read every single one of them and choose the one which we like the most. The best travel writer will be rewarded with 100 STEEM! 2nd place winner will get 25 STEEM, 3rd place - 15 STEEM, 4th-5th - 5 STEEM, 6th-7th - 3K lifestyle tokens delegation for 1 month! You know how they say! Every STEEM counts! Do not hesitate and share your best article!
MAY I HAVE YOUR ATTENTION, PLEASE?
100% of Steem Power earned by this post will be delegated to @travelfeed. Your upvotes will help to support the mighty Travelfeed.io platform and its amazing community. Keep in mind that the only way @travelfeed uses its Steem Power is to manually curate best #travelfeed posts. It is not a secret that Travelfeed.io is home to some of the best quality content in whole Steem ecosystem. Smash that UpVote button!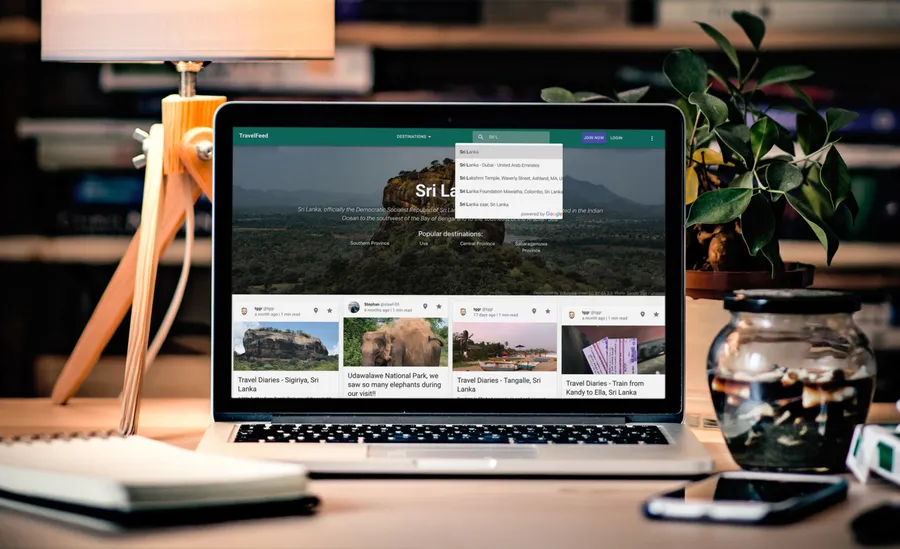 WHAT IS TRAVELFEED.IO?
Travelfeed.io is a global community of independent travelers, where it's easy to meet new people and find information, and where bloggers can monetize high-quality posts. With full-scale manual curation, Travelfeed.io makes sure that the best posts get the visibility they deserve, often months or even years after they've been published. Content is monetized through the Steem Blockchain where creators get rewarded with cryptocurrency. Since February 2018, the Travelfeed.io team has curated over 11,000 travel posts on Steem, rewarding over $100,000 to authors using the tag #travelfeed.
One of the reasons why I believe in this project so much is the team behind it. These guys are passionate travelers and travel bloggers themselves. For example, Jürgen Horn @for91days has been making a living as a travel blogger for over 10 years and knows the industry in and out. The content is manually curated by @smeralda and @elsaenroute. Discord community is moderated by @wanderlass and Steemitworldmap-curator @livinguktaiwan. The main developer behind this project is Julian Peters @jpphotography. He is a full-stack developer and budget traveler.
Travelfeed.io is the first dApp based on the Steem blockchain to offer free STEEN account creation and easy login. New users who might be unfamiliar with crypto keys, or the cryptic processes which secure them, won't even blink an eye through our easy onboarding process we're calling EasySignUp. If you would like to join TravelFeed and don't have a STEEM account yet, go to TravelFeed.io and click on "Sign Up". The only thing they will ask you to do to finish this process is to confirm your email.
TRAVELFEED.IO TOKENS AND OTHER COOL STUFF!
Can't wait to know more about their plans to launch Travelfeed token and reasons to delegate your Steem Power to @travelfeed?
I highly recommend reading Travelfeed's recent update posts:
My personal experience with this platform has been very positive. I managed to write 3 long articles in the first two weeks. Those three posts alone earned me 58.65$ or 240 STEEM (+19.1$ for the curators). Keep in mind I did not use bid bots or any other type of tools. All three articles were upvoted by @travelfeed, @jpphotography, @for91days, and other curators. They were also noticed by @curie, @blocktrades, @ocd, @c-cubed, @mariusfebruary, @tombstone, and other Steemit legends. By the way, my latest creation 7 days in Jordan: How to travel if you are poor!? was pretty successful too as it got large upvotes from @theycallmedan, @acidyo, @trafalgar, etc. Is it worth to use Travelfeed.io? What do you think?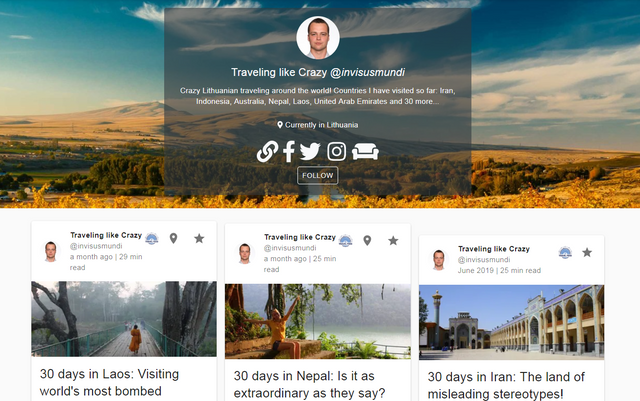 WINNER OF THE TRAVEL WRITING CONTEST NO.2
The total Prize Pool of "T.W. Contest No. 2" was 150 STEEM. 100 STEEM for the 1st place, 25 STEEM for the 2nd, 15 STEEM for the 3rd and 5 STEEM for 4th and 5th. What can I say? This time choosing the winner was even more difficult than the last time. I would like to explain my decision. Let me remind you that it is called "Travel writing contest" and it is so for a reason.
The main keyword here is 'writing'. It means that the text should be the main part of the post. Most of the travel writers demonstrated immense talent in the field of photography and I think it is great. Correct me if I'm wrong, but I believe that a few good pictures can be indispensable. Especially when they make it impossible to resist reading the text. However, words and sentences should remain the main criteria when it comes to choosing the best author. Do you agree with me guys?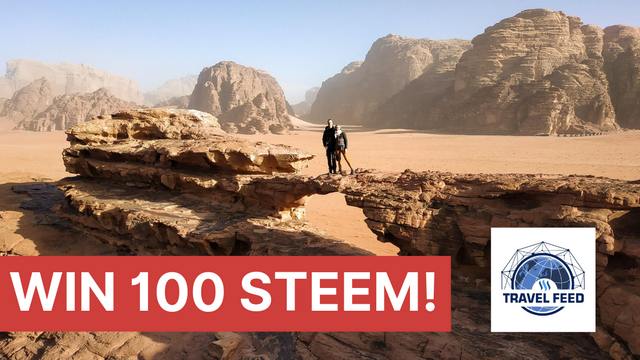 AND THE WINNER IS...
The journey of my life - encountering whales and anacondas! by @kris-eklu! 100 STEEM!
Because of the rain, the foliage was slippery, and I had to be careful with every step to avoid slipping. Close to a small stream, Jairo got excited because he identified noise made by otters. We tried to spot them and sneaked slowly into the direction of the noise. Then surprised and with huge excitement, we found out why the otters had been so upset... <Read>
@kris-eklu is a new member of our community. I enjoyed reading his introduction a lot. Long story short, Kris spent 12 months in Latin America and joined travelfeed.io to share what he saw and learned. Why did I choose this article over all the others? First of all, the title of this post stimulated my imagination. Some people say that choosing a good title is half of the work. Secondly, it was a real travel story and not a photo album with a few explanations here and there. Lastly, I believe this post is a little bit underrated and I have a feeling that it would be a good idea to encourage @kris-eklu to continue posting even better quality articles in the future.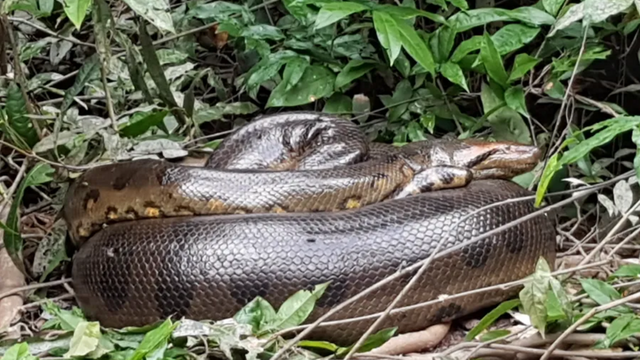 2ND PLACE GOES TO...
Four uncommon things to do in Moscow! by @stefenne! 25 STEEM!
Outside of the classic essential destinations, such as the Kremlin and Red Square, the city of Moscow offers many other interesting places and activities that, although not always indicated on tourist guides, are worth seeing and experiencing. These places and experiences allow you to get to know the city more deeply and discover the most hidden and fascinating sides... <Read>
I would like to thank @stefenne for participating in our contest. Why do I believe that she is worth to get the prize? As we all know, some of the posts on STEEM blockchain are "about nothing". @stefenne wrote an article which is "about something". It is not just a set of beautiful pictures but also it gives valuable information to those who plan their trip to Russia. Yes, it is not perfect, but let's keep in mind that it is only the second #travelfeed post made by this author. Good luck @stefenne! We are very happy to have you!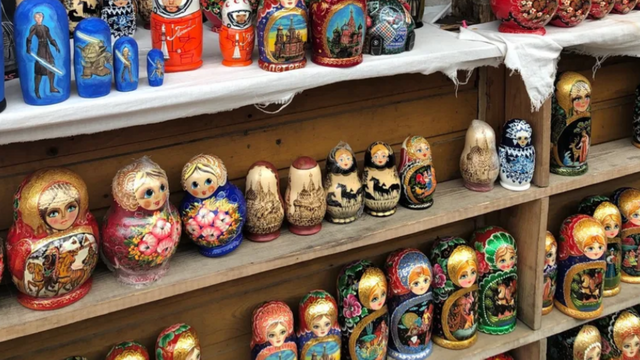 3RD PLACE GOES TO...
The Most Beautiful Beach in the World: Boracay - Then and Now! by @junebride! 15 STEEM!
Hello, world! It's Jean and I love traveling and photography. Traveling for me is a way to open up our eyes to the beauty of nature and diversity of cultures of the world while photography keeps these important events and travel places captured into something that I can cherish for a lifetime and perhaps for the next generation. <Read>
This time we had not one but two amazing articles about the Philippines participating in our contest! How amazing is that? One of them is a little bit negative and another one is very positive. We will talk about the negative one in a minute. Right now let's talk about an article written by @junebride. Basically she is explaining how the Boracay beach has changed in the last 3 years. Luckily, in a good way!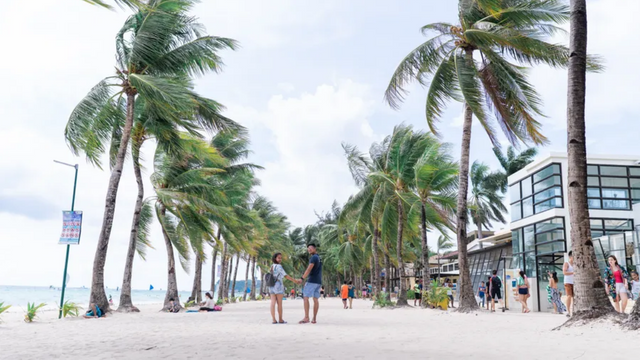 4TH PLACE GOES TO...
Khmerican Family Abroad | #7 A Forgotten Noni Empire! by @justinparke! 5 STEEM!
Noni is a terribly stinky fruit that almost everyone either hates or loves. I would dare to say it's more out of this world than durian. Imagine a grenade-sized inside-out pineapple with smooth and hard skin like an apple. Originally from Polynesia, this fruit has spread to tropical zones all over the world. <Read>
@justinparke was the winner of T.W. Contest No.1. There is not much to say. He is a great guy and an amazing travel writer. Despite the fact, he is relatively new to the STEEM blockchain, he already has quite a few fans and I am one of them! The thing is, ALL of his travel stories are extremely interesting to read.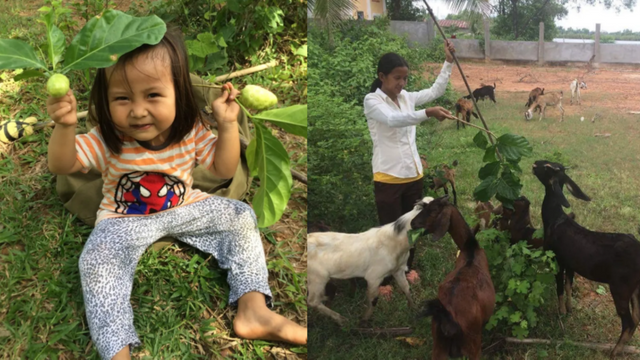 5TH PLACE GOES TO...
Havey's Australia & New Zealand Adventure Part 21 – Franz Josef to Queenstown! by @nickyhavey! 5 STEEM!
After our "cool" hike around Franz Josef Glacier, it was time to say farewell to this cute alpine town and make our way further south to the adventure capital of New Zealand, perhaps even the world - Queenstown. First though, there was a 350km stretch of Highway 6 to navigate and I have to say, this was another amazing road trip so ladies and gentlemen, fasten your seat belts! <Read>
Nicky, my brother! Thank you for joining the contest! For those who don't know, @nickyhavey is one of the most active members of travelfeed.io community and Discord channel. He writes about his life in New Zealand. I look at these photos and can't stop admiring. What a place! What a place!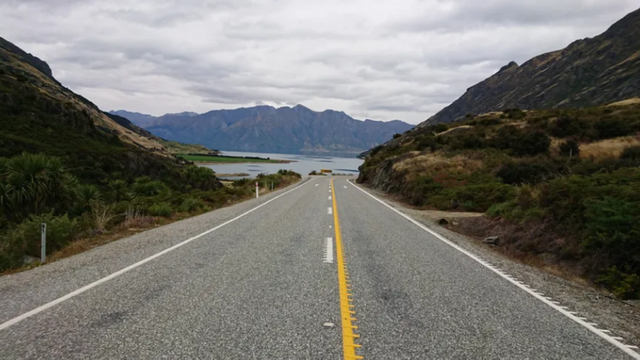 MAY I HAVE YOUR ATTENTION AGAIN, PLEASE?
El Nido, Palawan: Paradise Soon Gone?! by @wanderlass! Delegation of 3K lifestyle tokens!
There is one more article that MUST be mentioned! It's "El Nido, Palawan: Paradise Soon Gone?!" by @wanderlass. What makes it so unique? I think it's absolutely amazing. It deals with an important problem, it is very interesting to read and all the photos are absolutely astonishing! Now that's what I call a great combination!
Warning: This isn't my usual all-happy travel blog and guide. It contains anecdotes of my unpleasant experience on an island I once called "Paradise". Do not continue reading if you're a sensitive Filipino who's just all proud of our country (our beautiful islands and its inhabitants are not perfect), or if you are a tourist guilty of exploiting foreign places and have no regard to locals (which I bet is rare in this travel community)... <Read>
As you may or may not know, @wanderlass is a member of @travelfeed's team (Discord channel moderator). The only reason why she did not get the 100 STEEM prize is that it would probably look like a conflict of interest. However, this article is a perfect example of a SOLID piece of work. This is why I decided to add an extra prize to the prize pool. It's a 3K lifestyle tokens delegation for 1 month! Thank you @wanderlass. You are amazing!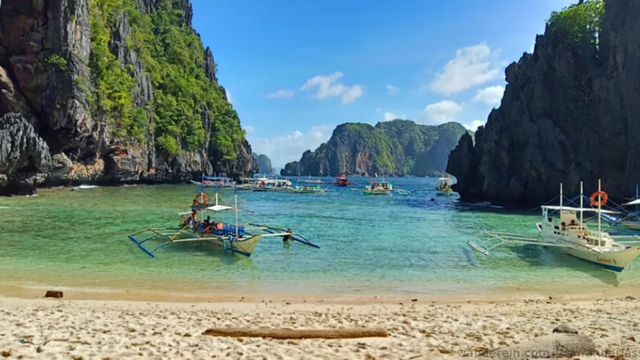 ---
All of these authors will get a delegation of 100 lifestyle tokens for one month!
@sjarvie5 for "Share My World: Water Walk"
@karinxxl for "Ascona: an Italian dream in Switzerland"
@brianoflondon for "HT6 Boutique Hotel"
@jurgan for "The village of Great Dalnik"
@globetrotterin for "Santa Cruz Trek - 51km"
@oheyo for "Offbeat Vibes and Ultra Instagrammable"
@dmcamera for "Hike to a hilltop of Huahine"
@gingbabida for "Why indulge in a road trip to Ilocos"
Also, consider checking out "The Canopy Walkway of Kakum National Park" by @for91days.
ONCE AGAIN!
Write a travel article using travelfeed.io platform and post the link in the comment section below. Articles which are older than 7 days may participate too. Each article may participate in the contest only once.
Resteem this post.
[Optional] Follow invisusmundi for more cool contests!
Yours,
Tautvydas! (Tot)