After I fetched the link to last week's contest, I posted it here:
https://steemit.com/contest/@improv/punday-monday-46-contest-free-to-enter
Awards for last week, yo!
(and stop on by @freewritehouse for some different award possibilities...!)
Best New Punster!
Welcome rookie of the week, @mourningnoodles! Thanks for making a photo pun! Is that your dog?
Pocket Choice awards
Well, we have a tie, kind of... @haphazard-hstead tried very hard to get the syntax right. She didn't, but we will honor her selections. Of course, she forced a tie, but since @mourningnoodles has already won one award, we'll award this one to @ablaze!
... I think we need a few more of our participants to learn about #POCKET
https://steemit.com/pocket/@improv/pocket-choice-awards-this-is-audience-voting-for-punday-46-read-the-puns
@biophil can teach you. Check out his posts! Regardless,
The folks in the POCKET Choice winner's circle are @miniature-tiger, @lilygolightly, @chrisroberts, @stinawog, @f3nix, @doctorcrypto, @heroic15397, @littlescribe, @diebitch, @acolucky, @ablaze, and @paul.atreides.
and our grand prize...
The prize for best pun
Best pun of the entire week
Best Overall Pun
(or BOP )
goes to...
DRUMROLL, PLEASE
.
.
.
@chrisroberts! Such an obscure reference! Such a tangent to get to Noel!
And what prizes do they win, you ask?
Why, as usual, all the punsters got full strength upvotes on their submissions.
Our category winners will each get to choose a post (of their own or someone else's) and I will give that post a fully powered upvote and a @tipu tip!
This week's pun topic is...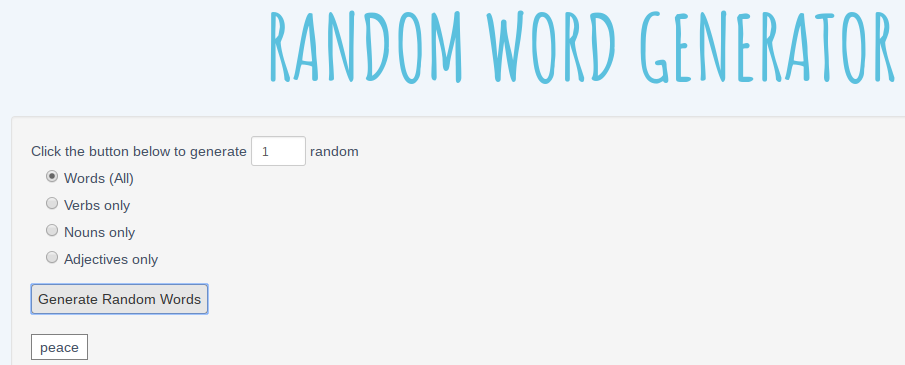 Peace!
As in,
Hey Waiter, there's anti-war activists doing gymnastics in my soup!
Yes, you ordered the splits peace soup
Perfect,
I'm so good at puns....
If you've never punned before, it might seem like magic! You can do it, too! Learn how in My Free How-To Guide on Punning!
https://steemit.com/contest/@improv/puns-and-prizes-learn-to-pun-easy-fun-anybody-can-be-a-hit-at-parties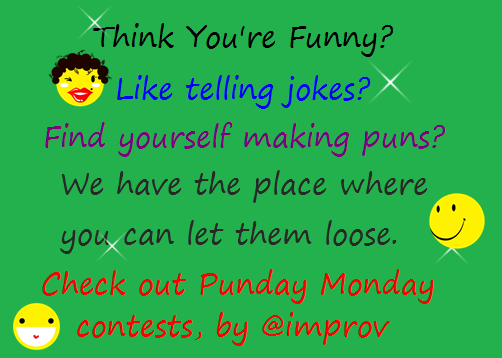 Image created by @pixiehunter, if you want to post it yourself on your blogs, so we can get more punsters here, feel free!