Hi there,
Well, actually I don't know how to start this.
Let me introduce myself first. My name is Jerlyn but I prefer to be called Fukumi or Fuku, I find it better. I use that name online, cause the online world somehow help me escape the ugly realities of life.
Been inactive on steemit for a couple of months.
I have issues with my work, family problems, and financial issues. In short, I am starting to lose all my positivity in life.
I know by sharing your weakness, people will judge you. Most of them will say you are just an attention seeker, weak, and a lot of negative words that will make you feel more demotivated. So you end up faking a smile and look strong. It is good, some people are good at hiding it. Some people can move on by faking it but like medicine, a medicine cant fix all illness.
Like our physical body, our mental health also gets sick, but it doesn't mean we are already insane. It is normal to feel down. They say darkness exists not because it is the opposite of light but only because of the absence of it. So we are not sad because we are not happy. Maybe we just lack some small conversations from our loved ones, warm hugs, nice words, understanding, appreciation and some priceless things in life.
To be honest, I am a strong spirited person, most of the time my friends ask some advice from me. I love taking and helping people. I am sociable. Maybe this is the reasons why I am in the teaching/academic industry. Well, just like a carpenter who builds houses but doesn't have his own. I didn't realize negativity slowly eats me.
I became too negative, I think about how to escape things than facing them like quitting my job, leave my home, and about killing myself. You might ask me why I think about those things, yes I know some people have more worse problem than mine and its all in my mind.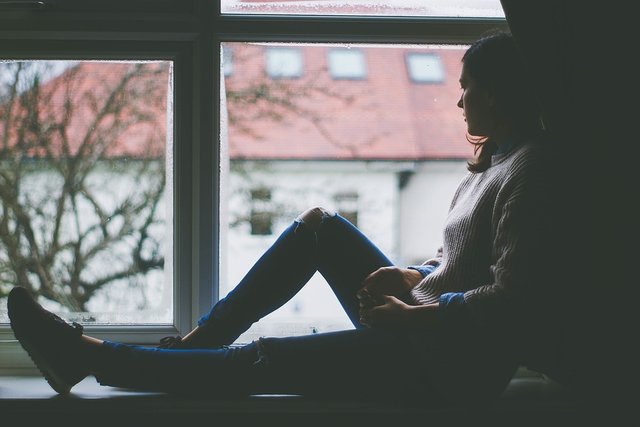 image source
'That's it! People who are depressed can't fully explain how hard things for them.' Some of you can't understand how hard it could be, like waking up each day and worrying about how you will survive the day cause you are broke, you are scared to meet the people that stress you, facing a responsibility, or knowing that no one cares. It is better to sleep since sleeping makes time flies and numb your pain for a while. Sometimes you are so sad that you can't afford to cry cause you know crying and tears won't be enough to wash all your anxieties and pain.
Sometimes living is harder than dying.
How can you tell people that you are bothered with anxieties, insecurities, loneliness, and fear if you know that they see your problems as small as an ant to be stressed about? Like an ant's bite, it can be painful as hell but unlike its venom, depression can be sorrowful and feels an undying mental torture.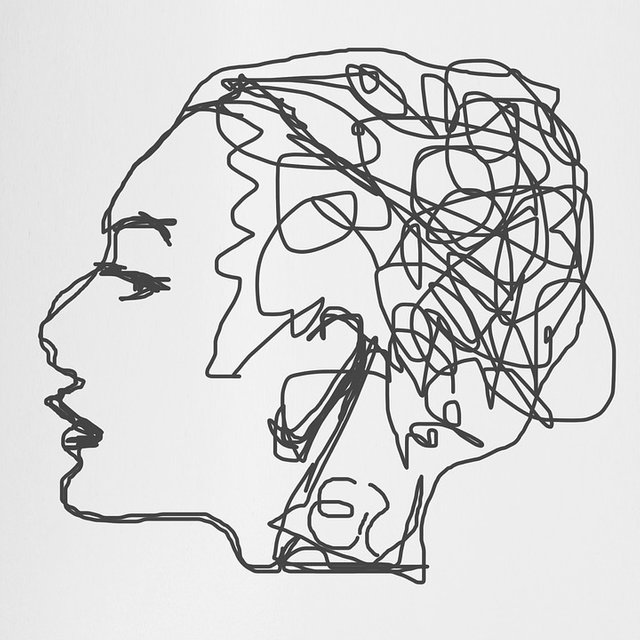 image source
One of my friends said it is better to hurt a person physically cause the body can forget and heal than saying hurtful words. The heart can never forget. We cant find over the counter tropical drug to fix emotional and mental wounds. Those wounds can become a part of us, forever.
---
In my case, I always talk with my friends to cope up with stress and anxieties. I have some hormonal imbalances and excessive hair fall a few months ago. I missed my opportunity to travel abroad, I am broke cause of my major cyst operation, I have some problems at my workplace. I don't have peace of mind both at work and home. They affect me so much to the extent that my period didn't show up for few months got my check up and got some polycystic ovaries. I have several nightmares about I committing suicide to escape my pains and becoming a ghost looking at my loved ones crying for me. I am always late at work cause I am so consumed with my worries at night to the extent that I became incompetent and unproductive during the daytime. I try to chat with my friends and trying to make future plans. Talking about plans in life especially about investments help me feel motivated. That today is only a bad day, not a bad life and look forward to tomorrow.
You can say that it might be shameful to share sadness but this post will remain on the blockchain forever and I would be glad to visit this post someday and feel good, cause I am confident that I will become a better version of myself in that time. May this serve as a DIARY.
---
I would like to get this opportunity to make a comment contest about your depressing experiences in life and how you cope up with it. Hoping more of our steemians especially minnows to earn some decent 60% of the SBD earned from this post. I believe we need a sound mind too to experience the full well being.
---
---
RULES
RESTEEM this post - Guys it is FREE to resteem it will help the post grow, please help me advertise the post for free, share it with your friends to have bigger prize pool. Also, I want more people who are having a hard time in life to be enlightened, relieved, inspired and motivated by reading this post and your comments. Who knows it can help them a lot and might save a life.
UPVOTE this post - Won't require you to upvote at 100%. I understand voting power is not unlimited steem and SBD is down but a little love from you guys can increase our prize pool.
POST your COMMENT - About your down days, depression, anxieties. Share to us how you handle them or surpass them. I want some people to feel that they don't experience stress and depression alone and it is possible to have ways of coping with it.
---
| FIRST PRIZE | 30% of the total SBD earned by this posts' payout |
| --- | --- |
| SECOND PRIZE | 20% of the total SBD earned by this posts' payout |
| THIRD PRIZE | 10% of the total SBD earned by this posts' payout |
Our Judge will be @mermaidvampire
Winners will be announced on the 8th day
Let's be motivated and stay healthy.
---
---
Check out this amazing people
@jacinta.sevilla
@noellesevilla
@korinkrafting
@chinitacharmer
@long888
@birjudanak
@deveerei
@g10a
@lebron2016
@ankarlie
@mermaidvampire
@surpassinggoogle
---
---
Haven't voted for a witness? Vote our supportive witnesses
@steemgigs
@blocktrades
@cloh76.witness
---
---
Domo Arigatou!
THANK YOU!
---
---