The Kudos Poetry Competition # 3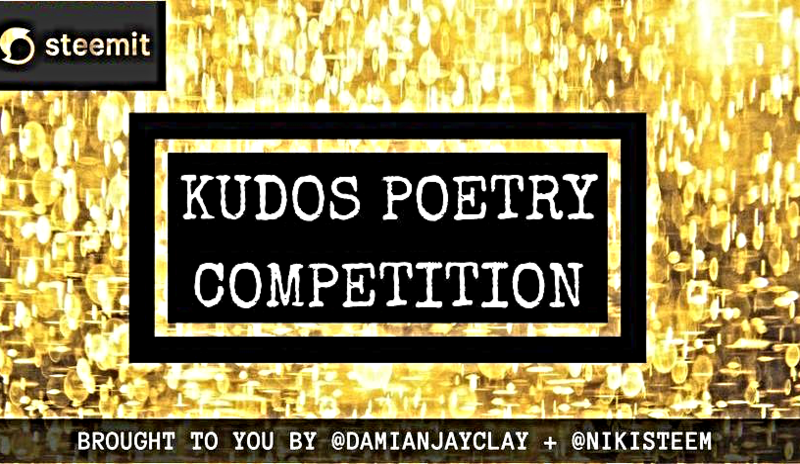 are proud to bring you the third installment of
The Kudos Poetry Competition
The Kudos Poetry Competition has TWO rules:
Write a short poem in no more than 50 words, on any subject you choose, in any form or in free verse.

Post your poem to Steemit with #kudospoetry as your first tag, and leave a link to it in the comments section of this post.
For those who'd like to use a prompt, tell us a story from your life.
The deadline for entries is Monday 30th April – 10am GMT.
Winners will be announced on Monday 7th May – 10am GMT.
Prizes are
1st Place – 5 SBD
2nd Place – 2 SBD
3st Place – 1 SBD
Good Luck!


If you'd like to see what we think makes a great poem. Check out Damian's poetry editing course, available on steemshelves by clicking the image below.