100 Burpee Challenge: WINNER!
Congratulations To All Who Participated In The 100 Burpee Challenge!
You are ALL winners because you just invested in your health and fitness--the MOST valuable thing you can own!
---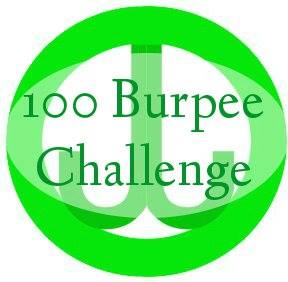 ---
NOT An Easy Challenge
This was a TOUGH challenge! The winner was randomly selected from the athletes that completed the challenge using pick.esteem.ws. The reward is half the SBD earned from the original Challenge post, but since this was such a TOUGH challenge, I feel the winner deserves the full payout of:
---


It's not a lot of SBD, but with it you also EARNED confidence, respect, strength, power, endurance, stamina, and mental toughness!
---
Honorable Mentions
But first, I want to give a shout-out to these honorable mentions:
@arbitrarykitten whose two sons, 15 and 16 years old (fellow Steemian @knappyhead2001) videoed strong performances:
---
---
---
As well as @jeffernst who had an amazing finishing time at the age of 53:
---

---
I just love that we have ALL ages participating in this Challenge!
---
And The WINNER Is:
---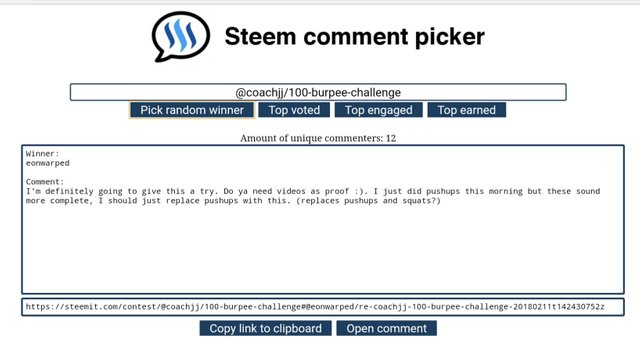 ---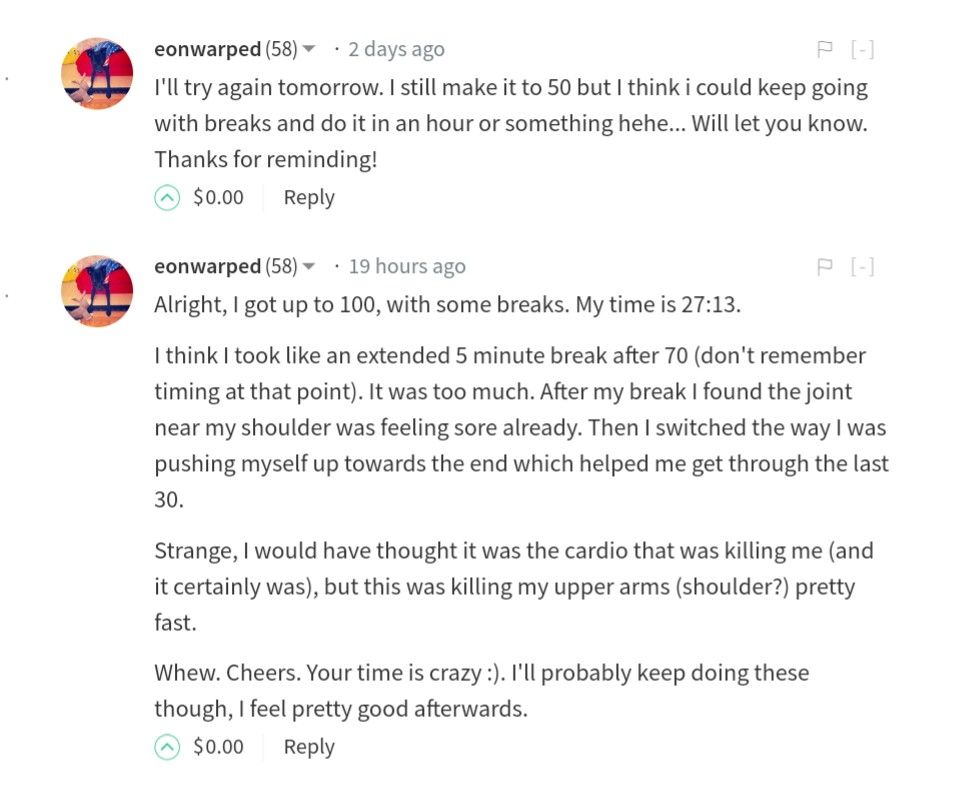 ---
@eonwarped was committed to this challenge, attempting to complete it more than once, adjusting technique to prevent pain, taking breaks when his body told him to, and pushing himself out of his comfort zone. Smart athlete. Congrats @eonwarped!
---

---
Details on the next challenge will be released soon, as folks like @kubbyelizabeth are already clamoring for the next one:


Thank You,
Coach JJ