Okay everyone... Seeing how there are people who wanted to join I have decided to repost my contest for this week. Those who have submitted late for last week will qualify for this week's contest.


Contest Topic:
All about The Residences at The Westin Manila Sonata Place rising in the capital of the Philippines.



Required to include the following:
• Property name
• Ortigas and Philippines as location (exact address not required)
• Updated 2018 sample price from my blog post.
• Must indicate and include only one contact person for property inquiries and reservation: Lucy Stephanie via Sun/Viber/Globe/Telegram + Google form links
• Links to any or all of the More Information & Resources (see further below).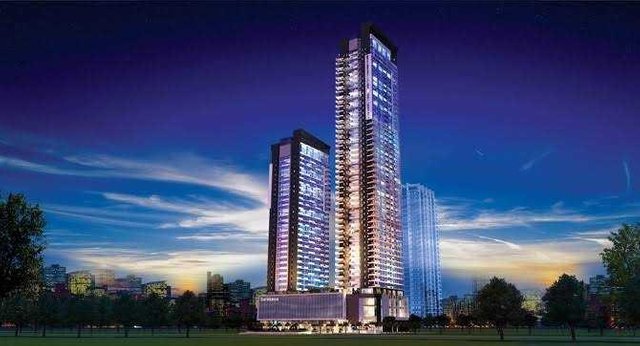 Points to consider:
• Why is it unique?
• What are the features or benefits?
• Why choose and invest in it?
• Are foreigners allowed to purchase units?
• Any true and personal experience with the Westin hotel or other Westin residences can be included.
• Other insightful things you can add and share about it.
• Be as creative and original as possible.
Contest Rules:
Entries must not be less than 500 words.
Must comment their entry post below.
Must mention and link this contest post in the contest entry.
Must be an original article and can be in other languages like Spanish, French, Greek, Japanese, Chinese, Korean, Filipino, and others but MUST HAVE an ENGLISH translation.
NO plagiarism allowed. If you will copy anything from anyone it must be in quotes. No article spinning as well.
Only use Westin images and videos from the More Information and Resources below in your contest entry. Do not use other videos in the post. Pixabay images allowed. Your own created images allowed. Video screencaps allowed and must indicate source but source link is NOT required.
It is NOT required to create an original video but if you make and add a video it should include the required info written here, especially the person to contact. This is a writing contest so videos will not be the basis of winning but may be considered as additional chance to win.
Tweet your entries if you have a Twitter account and tag @sulatnabentapa. Include Tweet link together with Steemit contest entry post link in your comment below.
Contest ends in 3 days after I post this. That's at 9pm on Nov 24, Manila time (UTC+8).
Winners will be announced anytime between 3 days to 2 weeks after the contest ends. 😉


Resteem and upvote not required but will help for visibility and to add to the prize pool.
More Information and Resources:
• The Residences at The Westin Manila Sonata Place Brochure
• Lucy Stephanie's Blog
• Lucy Stephanie's YouTube
• Lucy Stephanie's Instagram
• Lucy Stephanie's Facebook Page
• Artgirl's Westin & Real Estate Steemit Blogs:
➡️ What About Million Peso Listing?
➡️ Westin Residences Price Appreciation Will be on Oct. 1
➡️ 3 Reasons Why You Should Live or Invest in the only Westin Residential Property in South East Asia
➡️Answers to Some Frequently Asked Questions on Purchasing Condominium Properties in the Philippines
→ Site viewing or APPOINTMENT form: https://goo.gl/forms/F6qe9oOs2J8lqxzs2
→ INQUIRY and NON-appointment form.: https://goo.gl/forms/k03M2b7JczRJEgyJ3



Prizes
Prize pool is 42 SBD + 8 SBI shares (+ SBD or STEEM amt to be determined when contest ends.)
1st place: 18 SBD + 2 SBI Shares
2nd place: 13 SBD + 2 SBI shares
3rd place: 8 SBD + 2 SBI shares
4th place: 3 SBD + 2 SBI shares
Everyone else: gets a share of any SBD amt I will have left or if anyone donates anything. 😅
Prize pool may (or may not) increase depending on several factors. 😉
---
Comments? Suggestions? Let me know.
Who's excited to win? May the best contestants win!
XOXO,
@artgirl
P. S. Read my other ways to earn online here.
---

WARNING:
Spam comments will be FLAGGED / DOWNVOTED if it is not revised upon warning.


Image from RLC Marketing.
Written by @artgirl for Steemit.
© Art x Stephanie Rue
@artgirl is a freelance artist, writer and an online seller. For property inquiries, art and writing commissions, feel free to contact me.
For business inquiries, you can chat me up on Steem.chat, Telegram or send me a Facebook message.

---
Click banners to join




---
Like it?
Upvote, Follow and Resteem for appreciation.
♥ Thanks! ♥