"Then you start realizing—geeze—the world is not what I was taught."
- Robert McIlvaine -
---
Conspiracy?
Though I don't usually spend much time on "conspiracy theories," I find the official history of 9-11 very troubling.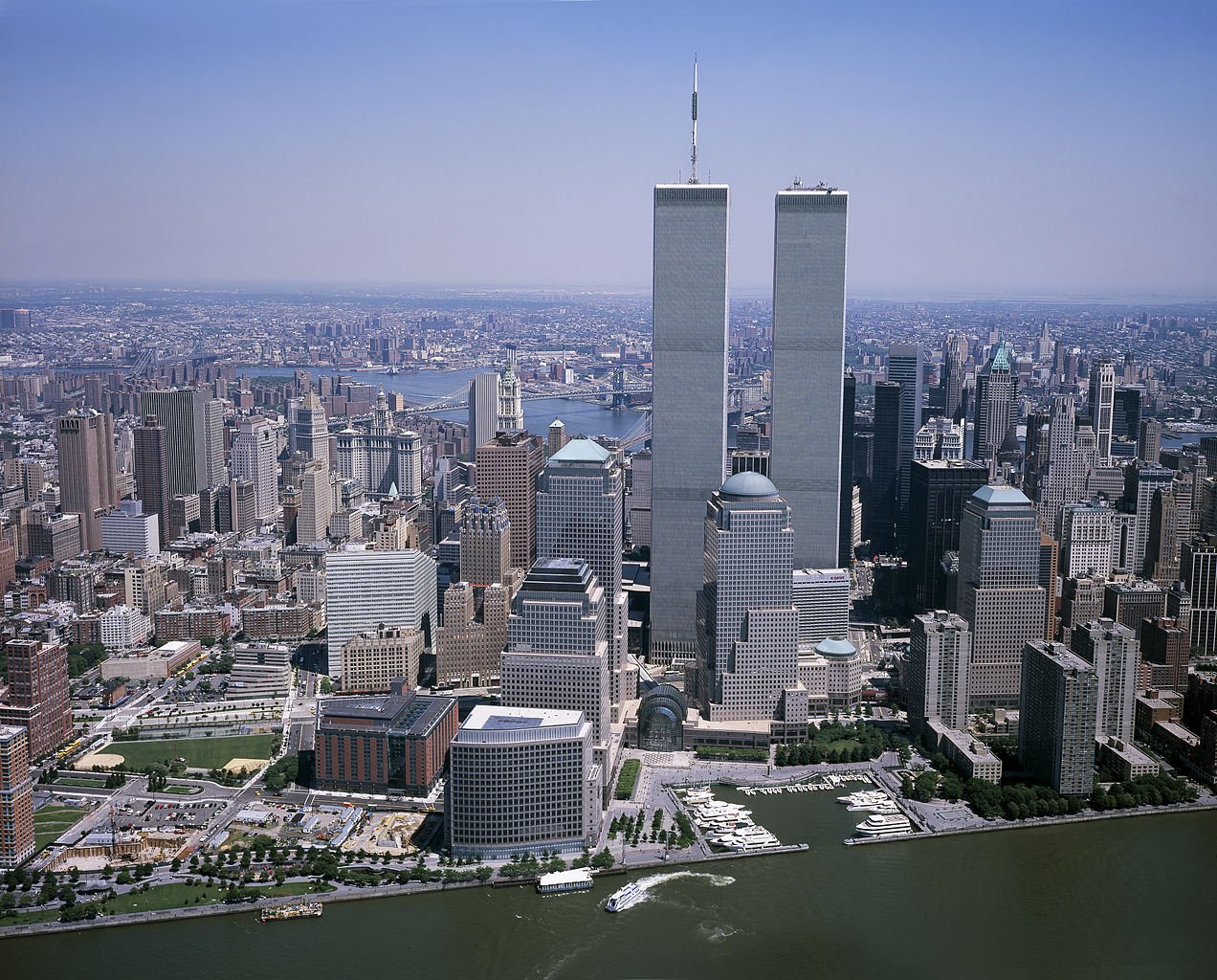 The Twin Towers... (CLICK for a high resolution image)
Image courtesy of Carol M. Highsmith
Do you hate being lied to?
I certainly do.
If your mind is made up and you'd rather not be confused by the facts, perhaps you should just close this article now and move along. Nothing to see here.
But if you've ever wondered about that day in 2001, listen to Robert McIlvaine's thirty-seven second plea for justice for his son Bobby who was murdered on 9-11:
Is that enough to make you wonder?
For me, a large part of becoming an adult has been learning to accept the painful discovery that I've been lied to all my life by the "powers that be" who defacto rule our world.
I don't spend much time researching conspiracy theories because I prefer to engage my energies in positive, creative, life-saving pursuits.
But some lies are too blatant to overlook.
Honestly confronting the events of September 11th, 2001, may even be sufficiently disturbing to shake the unaware out of complacent acceptance of the status quo.
From the moment I saw the towers fall,
I knew that there was a massive deception in progress. It was a blatantly obvious controlled demolition job.
All my investigations and analyses since then have strongly supported my original conclusion. A huge fraud was perpetrated that day.
I hate being lied to.
Sadly, I've learned that's what happens most of the time when a representative of the government or a news anchor moves their lips.
This next seven minute video will give you a much broader foundation for realizing that 9/11 was a "false flag" event:
Brand me a rube if you must.
As an engineer who can evaluate evidence as well as the next guy, my considered opinion is that the story of 9/11 as told by most public sources (e.g. The 9/11 Commission, Wikipedia, The History Channel) is a frame up. It was a "smoke and mirrors" job, made to appear one way, but in reality stemming from sinister, occult roots.
You've now seen a few minutes worth of the evidence that the official version is a lie. If your interest has been piqued, you can find much more evidence at sites like Architects & Engineers for 9/11 Truth.
Will There Ever Be Justice for 9-11 Victims?
As a fundamental tenet of my faith, I believe that Jesus/God will one day bring the perpetrators of this heinous crime to justice. They will pay in full for all the death and destruction of that day, plus that of all the consequent jingoistic wars.
In the meanwhile, if enough men and women of good will were to simply open their eyes to the abundant, readily available evidence of the lie, and demand that a legitimate investigation be carried out, the real culprits might be unmasked.
Spread the word.
Massively fake news. 9/11 was not what it has been made out to be.
---
~FIN~
Note: If you're reading this after the payout window has closed,
you can still reward it: CLICK HERE.
---
New York Skyline... (CLICK for high resolution image)
Image courtesy of andychoinski
---

P.S. If you have an "in" with anybody at Steemit, Inc. - Would you please ask them to get rid of these damn, extremely annoying "off-website" arrow/boxes? The have, overnight, made Steemit ugly. There are much better solutions.
---
For more articles about propaganda,
please check out our Library Liberty Shelf - CLICK below:

---

---
LOOK! Check out our amazing product:


Introducing: The SILVERengines proton - Image by @creatr
CONTACT US - Will Exchange for Steem
---
Thanks for your time and attention.
You
are why I'm here on Steemit!
I have very eclectic interests and hope, over time, to write about them all.
---
⬇️To Check Out @creatr's World⬇️CLICK Each Image Below⬇️