Hivemind around the corner - Let us have fun with Music before the Launch
I am still confident the communities are about to kick-off soon here on Steemit. Music plays a major role across every human across the world so let us just have fun, play music, listen to music, go dancing in clubs or wherever, to whatever music you like.
Music connects the World!
I am totally convinced that music is one of the few things that really can build bridges between different nations, religions, movements. Music can heal, music stops wars, music makes people smile and happy.
Get rewarded for engaging here - this is a Steem-Bounty post!
Steem-Bounty is another great app / tool launched recently on this platform. Means you might get rewarded for engaging on posts that use the #steem-bounty or #bounty tag - obviously they have to match some criteria - which are explained in the posts below (Deutsch / English). In a nutshell get engaged with useful comments and you might get rewarded by the funds of the creator of this post.
Was ist Steem-Bounty? What is this Bounty Thing?
Schaut Euch an was unser Master Ösi @theaustrianguy versucht hat zu übersetzen, nicht zu schlecht für einen Mediziner aus der Alpenrepublik (für all jene die humorlos sind, das war Spass, sollte keine Attacke gegenüber dem Arzt sein, es war ein Versuch witzig zu sein, was mir nicht liegt lol):
https://steemit.com/deutsch/@theaustrianguy/belohnt-interaktion-in-euren-beitraegen-mit-einem-steem-bounty
Um es richtig zu verstehen bitte den offiziellen Post lesen von @steem-bounty oder direkt bei @knircky anfragen, der spricht auch etwas deutsch glaub ich.
https://steemit.com/bounty/@steem-bounty/how-to-create-a-bounty
What is Steem-Bounty - check the link above guys or hit these two top stars called @knirkcy and @famunger - so that was slimy enough!

My Dance Weekend Topic will be.....
......drum roll...... guess it? Last #DanceWeekend as a lot about the #Hivemind #Community and that we shall follow each others - this time I will have a theme again for my Dance Weekend - I encourage all of you to use the #DanceWeekend tag and post your own music here on steemit and to engage with other Dance posts by commenting with Music ideally.
---drum roll still......hmmm lol - ok this time - this weekend is for 80ies Electronic Music! You will have the opportunity to listen and watch the likes of Visage (the entry video), Kraftwerk, Soft Cell, Yazoo and The Human League.
So - let me know your preferred music style in the comments - we might be able to create a fantastic music community here with a variety of music styles!
Which Music You Love Most! Present it here in the post!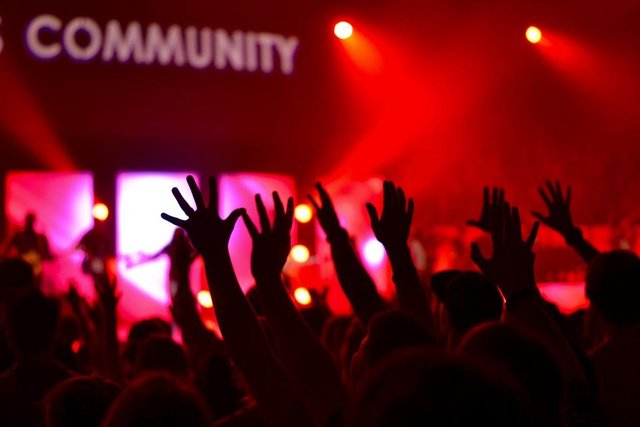 Adding some of the great music folks on Steemit
Wanna avoid spam like tag spam but happy to remove anyone that feels annoyed.
Check these guys out and follow them if you feel their content or what they share is relevant your gut feel. And let me know who I forgot - probably hundreds of great music folks here I hope - add them in comments - I would like to be connected with anyone that loves and does music!
@luzcypher
@kevinwong
@mammasitta
@d-vine
@edje aka @qsounds
@roused
@pepelotzki
@homeartpictures
@rivalzzz
@alexvan
@flipstar
@lichtblick
@akashas
@jerrybanfield
@musicoin
@hilladigahackles
@rymlen
@steevc
@mikenero
@trevorpetrie
@andyjaypowell
@chiefmappster
@musicgeek
@redpalestino
@donkeypong
@youareyourowngod
@smacommunity
@meno
@jedigeiss
@isaria
@proprlee
@soundlegion
@coruscate
@pfunk
@passion-ground
@verbal-d
@djpoertsch
@krystle
@inthenow