The TeamNZ Mid-Week Post Delivery Service (05.09.2018)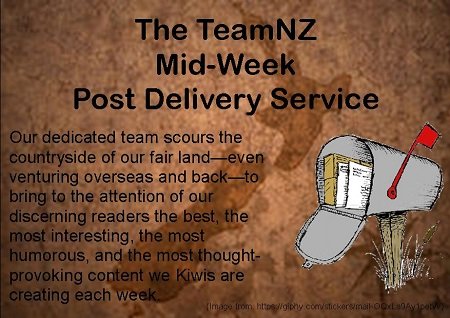 Delivered to you: 5 September 2018
TeamNZ Announcements
Tips
For those of you who like to use dTube, here is a new way to earn just that little bit extra, via SteemPlus:
https://steemit.com/utopian-io/@steem-plus/steemplus-221-earn-more-by-posting-to-dtube-via-steemplus
You may also be interested in an alternative ranking system just launched - UA (User Authority). It is aimed at giving a more accurate sense of where everyone fits in based on a filtering algorithm they've come up with:
https://steemit.com/ua/@steem-ua/introducing-userauthority-ua-steem-ua-and-ua-api
If you like using emoji's to help express yourself, then this little extension might just suit you. You'll find it in the Google Chrome Store - search for Steemoji. Install it (you should do a reboot for it to kick in), and then when you go to write a comment, look for the app icon, which will bring up the menu of emojis to use. (I don't know if it is available for other browsers, but if you discover it is then let everyone know via the comments section below.)
Lastly, if you haven't yet seen it around, the Actifit Fitness Tracker might be something you'd like to consider signing up to, with the bonus of collecting Steem rewards.
"Actifit aims to incentivize fitness activity via providing the means to automatically track your daily activity count, maintain your activity history on a daily basis, submit this activity to the steem blockchain, and receive rewards via Steem upvotes and Actifit tokens.
You will need to already have an account on https://www.steemit.com to be eligible for rewards."
https://play.google.com/store/apps/details?id=io.actifit.fitnesstracker.actifitfitnesstracker&hl=en_US
Now it is spring-time, us kiwis will become more active as we shed our state of winter hibernation.


image source

This Week's Selection
Want to win some Steem Basic Income shares? Love music? Then try out this competition.
https://steemit.com/music/@eturnerx/music-keshyou-keshyou-q-pop-girl-power

Invercargill! Tuataras! What's not to love?
https://steemit.com/teamnz/@ecentrally/tuatara-at-invercargill-new-zealand


Want a refresher in positive Steemit interaction to help yourself grow?
https://steemit.com/steemit/@conradt/interactions-and-consistency-are-the-key-to-growing-your-steem-account

Another artistic post, showing us nature in a new way.
https://steemit.com/esteem/@trudeehunter/daily-digital-painted-flowers-x-4-617c2991c7997est

Interested in statistics and data science? Then this new series might be for you.
https://steemit.com/utopian-io/@datascience/introducing-my-statistics-data-science-blog-forthcoming-posts-and-call-for-feedback
note: this post will close for voting soon

Remember, only registered Kiwis using the #teamnz tag will call our special voting bot to your posts, and please follow our @teamnz profile to keep up-to-date on all the news and plans we have for our community.
Be on the look out for the bot in one version or another: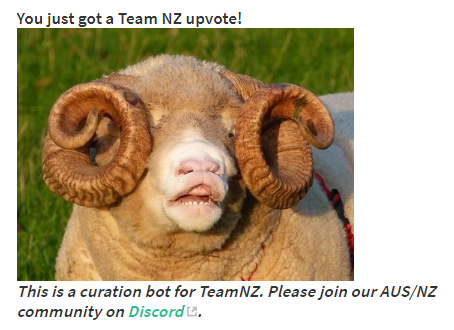 If any fellow kiwi wants to find us all, here is the invite: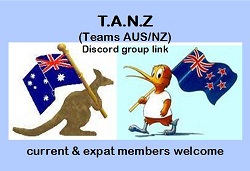 You need to come in to register for our upvote bot, and the in-server ANZUB bot.