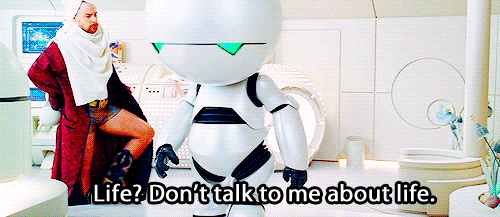 I've been trying to figure out the right way to do this post. Ultimately I kept coming back to humor and positivity so here it goes, so long and thanks for all the fish!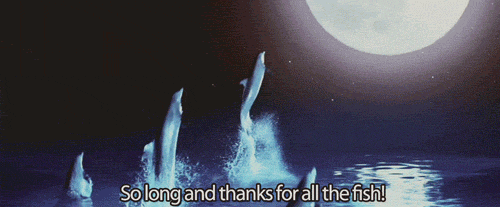 Today is the last day of SteemitBC!
It's been a good run, we've met many great people on Steemit through our community, but it's time for us to move on to other projects. 
As you know @paulag and @abh12345 have started a witness server with @steemcommunity. They will take over our Discord channel and maintain it as a community for @steemcommunity.
The @steemitbc account will be powered down and closed. If someone would like to take it over that is a possibility, but that would have to be agreed to by @paulag too so there are no conflicts with the Discord server community.
Thank you to everyone along the way. Since July 2017 SteemitBC's mission was to build communities and empower leaders. We hope that our endeavors helped contribute to that. Best wishes everyone! Steemon!
Sincerely,