Introducing @steemcommunity - A Witness Project by @abh12345 and @paulag
Empowering Curators, Community Leaders, and Minnows. Valuing engagement and positive interactions.
Witness Team Core Values
@steemcommunity core values stem around empowerment.
· We believe in growing awesome curators - upvotes are only half the story!
· We believe in community leaders trying to gain influence on the Steem Blockchain
· We believe in educating minnows
@steemcommunity will empower these with delegations, votes, and prizes. @abh12345 will be looking after curation and engagement, and @paulag will be focusing on community leaders and taking the lead on educating minnows.
How we differ
Many Witnesses run a business from Steemit, they lease SP or run Bid-bots. We will not be offering Bid-bots or trying to profit from delegation. Instead we will champion growth on Steemit by rewarding those that really engage with the platform and within the communities that are already established, and those seeking growth.
The Team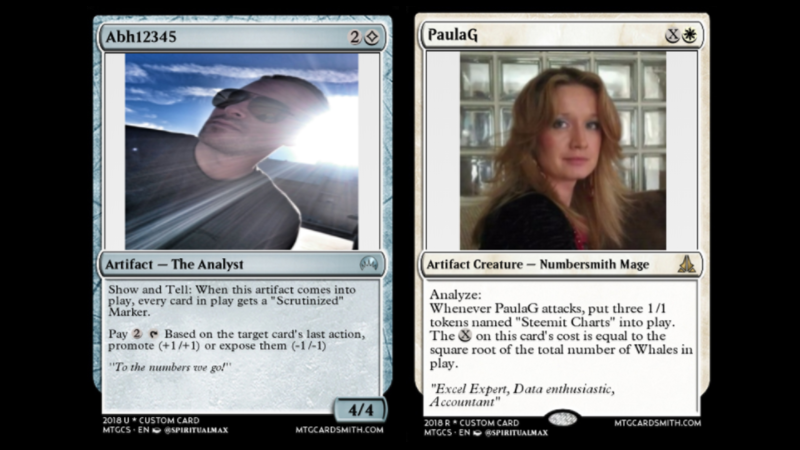 Thanks to @spiritualmax for the cards :)
With a background in IT, and many hours spent moderating internet video chat rooms, Asher found his way to the Steem Blockchain in 2016, becoming very active in early 2017 as a content creator.
During the past year, he attended SteemFest 2 and left his most recent employment to go 'full-time' on Steem.
Current projects and initiatives:
Creator and host of the Curation and Engagement Leagues, which now have over 300 participants - The weekly post regularly hitting the top 10 most commented on posts of the day.

A Delegator (without charge) to around 20 Steem user accounts - based on performance in the 'Engagement' League

Very active on Steem as a content creator and manual curator - working for @curie since January 2018

A Delegator to anti-abuse and other Steem projects such as @spaminator and @utopian-io

@utopian-io content producer (earning a resteem from @elear) and recent 'Analysis' moderator
Well known for her Steemit Data Posts, Paula joined Steemit in June '17. Paula came on board with a wealth of experience and qualifications. Paula is a CPA Accountant by profession, however for the last 10 years has worked online managing communities, blogging, Youtubing and creating and selling online courses.
Since joining Steemit, Paula established the Blockchain Business Intelligence Community (#blockchainBI) and has trained many Steemains, making her online courses freely available for those wishing to learn data skills.
She is also Admin in the SteemitBC community on discord, helping minnows and community leaders on a daily basis on discord.
Paula currently delegates 88% of her SP to help and support community leaders establish and educate their communities (also without charge), and is hoping to see a shift towards a more gender balanced witness team.
Server Specifications
64 GB RAM
Intel i7
2x2TB HDD
1gbit/s network
The Steem Blockchain is growing on a daily basis and within time we will need to upgrade our hardware to ensure we can continue to support a stable platform.
Summary
We hope to become a hands-on, community witness that empowers and encourages younger accounts to 'stick through the grind' of the early months and continue to grow their accounts into dolphin status and beyond.
How to vote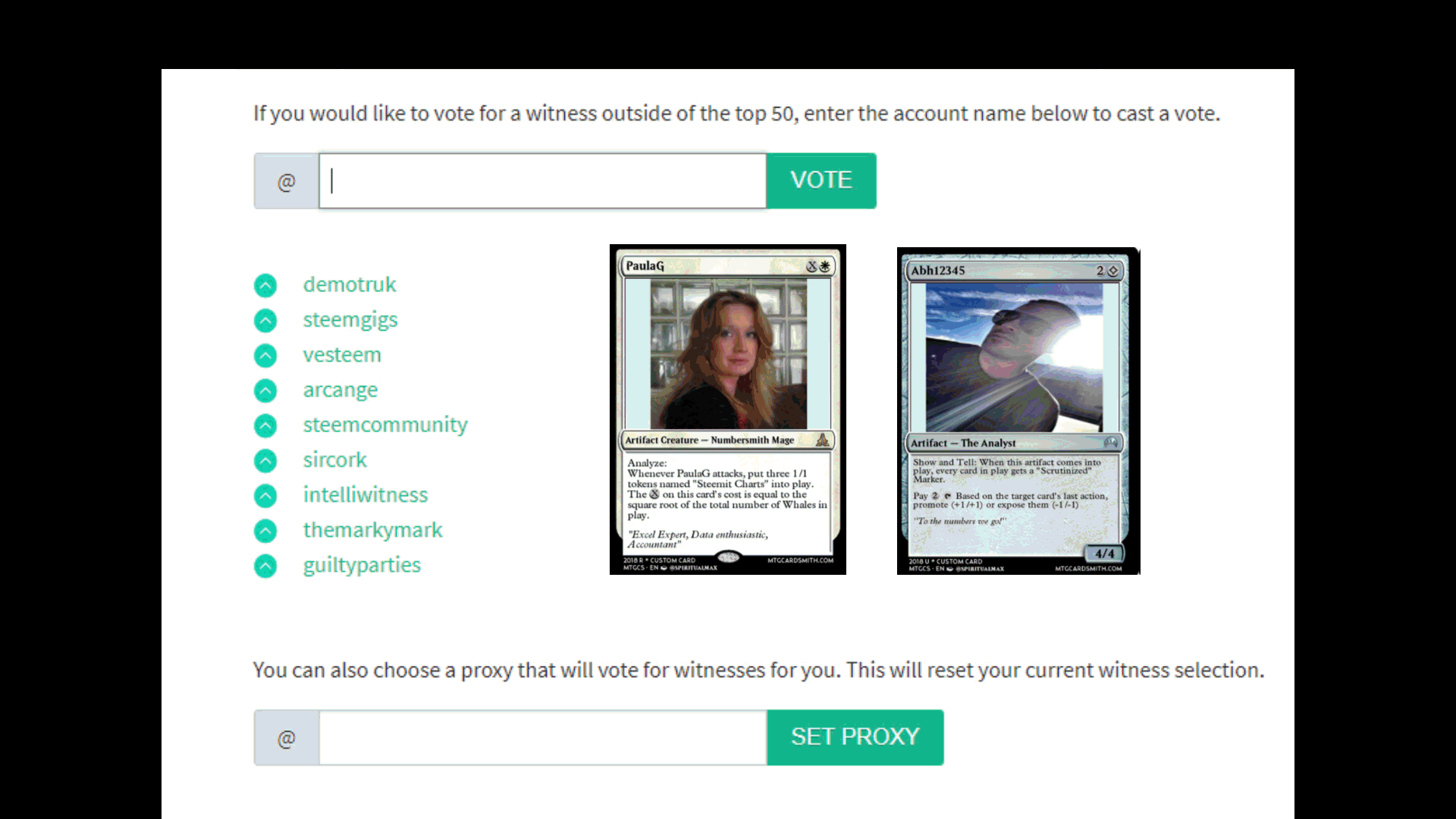 ---
Thank you for your time and consideration as witness
@steemcommunity - Asher @abh12345 and Paula @paulag