It's official, We Are a Minnow! Looking Back
Thanks to all of the support we get from the Pay It Forward Community we have been voting like a minnow and now even a dolphin for some time, but we reached an important milestone in Owned SP making us Minnows! Figured it was a good time to reflect a little.
---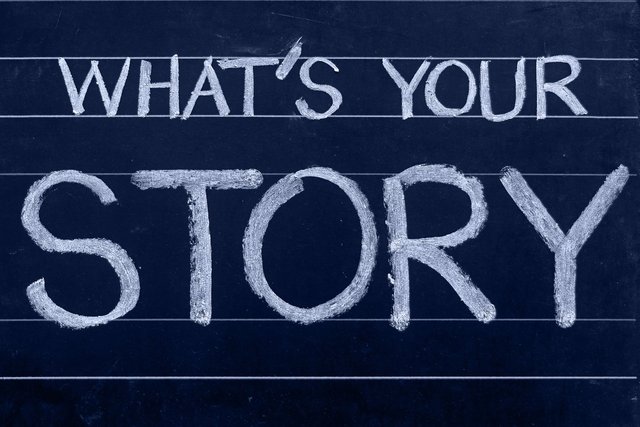 ---
Humble Beginnings
Think many people have no idea where the Pay It Forward Curation Contest came from or how many steemians we have impacted. Last year I (@thedarkhorse) wanted to figure out a contest that could be run for a few weeks, maybe longer if there was enough support. Lost as to exactly what type of contest to run and wanting my followers to tell me what they wanted to see in a contest I ran a contest for contest ideas. There were a ton of great ideas given, but a theme did stand out to me about trying to help smaller steemians get more recognition. At the time @lynncolye1 has agreed to help me with the contest and has been part of the efforts ever since.
While debating all those entries I had a couple real life experiences including meeting Betty that guided my direction. I want to give a snippet from that post to help you understand the Pay It Forward mentality and the effects it can have. See a simple kindness at the hockey rink towards me then turned to my doing a simple act for another. Here is a snippet from my Paying It Forward.
As I approached she was shaking the cart in frustration. She was facing my direction and noticed me coming so I gave her a smile and walked up. With that she paused her attempts at getting the cart just right so it wouldn't roll away. Never asked if she wanted help as it was clear she needed help at that moment.

Asked if she could hold my cart for a minute while I loaded her bags. Took me all of 30 seconds, but she literally had to wipe away a tear as she thanked me. This took me a little by surprise as it wasn't a big deal and not the first time I've helped someone load their groceries at this store. Never has anyone gotten so emotional over something so little.

She then told me that this was her first shopping trip without her husband there to hold the cart, he was buried on Monday. Her husband would come with and push the cart up and down the isle. Then at the car he would hold the cart as she unloaded the cart. He couldn't stand without the cart or his walker, so this was his job ever since retiring almost 20 years ago.

When I reached out to put my hand on her arm in comfort and she stepped in for a hug which I gladly gave her. With my foot holding my cart from running off, balancing on one foot, there I was hugging a woman I've never met before with my eyes watering up thinking of her situation and how taking a few seconds of my day could impact someone so much.
At the end of that post I challenged everyone to go out and do a small act of kindness to a stranger. We never know what impact that little act might have on someone.

Pay It Forward Curation Contest was born
As this all happened while trying to figure out what contest to run it became clear to me that we needed to find a way to help other steemians that weren't getting the exposure they deserved due to how hard it is for new people to get seen. So the PIF Curation Contest was born. That is link is to Week 1 while the contest was still on my account and as you can see when it was announced I was seriously think it would only last a couple weeks...lol.
In that first week some great people like @viking-ventures, @pundito, @trudeehunter, @wolfhart, @psionic-tremors, @bengy and many others took part in each seeking out 3 steemians with a reputation level of 54 or below to feature.
A few notable people were featured early on in the contest who have continued on to become very active members of the Steem community. Without digging around to much I know that @trincowski was featured by @viking-ventures in week 1 and now he is one of our Judges and has been entering the contest from nearly the beginning.
While many have come and gone that were featured the contest wasn't ever about trying to get everyone to stay on Steem, but rather to do a simple act of kindness by sharing posts of smaller steemians so they get some REAL PEOPLE visiting their posts who then engage with the authors. This simple mission has been a huge success and excluding the Spam Bots comments trying to get people to join their discords, vote for witnesses, follow me crap, and welcome to steemit let me tell you all the things you need to know comments there are many times the PIFC community members are the only real comments on someone's post when true newbies are featured.
More then a contest
Those who have been around the Pay It Forward Contest know that it's more then just a contest and we all knew that pretty quickly. It was becoming a community of like minded people who enjoyed taking a little of their time each week to give back to those who needed a hand. As such it was time to create an account for our community and move the contest over to it.
On June 14th 2018 we posted our first account builder post. The idea was simple, get the community to help fund the start of our account via upvotes and SBI shares. I had a very humble goal of reaching 100 SBI shares before launching the first contest on @pifc of which I bought 25 right away. Kind of funny looking back at that now, but shares cost a lot more then as Steem prices were much higher so it was a good goal.
Here were some of the earliest SBI purchases for @pifc, Thank You all for getting us jump started!!
Then On July 30th we had enough Delegations, SBI Shares, and saved up Steem for prizes that it was time to move the Curation Contest over to @pifc and Week 18 was our first week live on this account. This was a pretty big deal seeing this contest which I only thought would last a couple weeks launching onto it's own account in it's 18th week.
---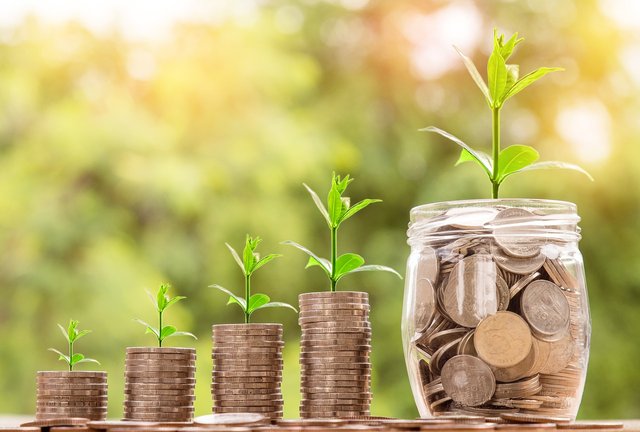 ---
Huge recent jump in SP
Thanks to a couple very large votes from @theycallmedan, and some consistent larger votes from @knircky (@steem-bounty witness) and @blockbrothers (witness) we have had a huge jump in our SP over the last 30 days. This boost along with the continued support of our community has given us a huge boost in our ability to help others.
Reaching 500sp Owned is just a stepping stone to our next goal of 1,000sp owned. Have to have goals and this is our next one. More owned SP we have the stronger our vote without paying for delegations which frees up more resources to use for prizes. We are going to be looking at some new prizes ideas to use for Week 52 which is just around the corner...CRAZY to even be saying that. One Year of Paying It Forward is coming up.
Need some help...
Need some help sharing our story. Thinking that we will look back on more of our past entries, who was featured, and some of the effects of our efforts here at @pifc. If you have any interest in writing a post about your journey that we can post from the @pifc account please let me know directly. Or even just a paragraph of info that we can share with everyone on how you came to the PIFC community. As always open to ideas on how we can share our community members stories and increase exposure for PIFC and each of you.
---
---
Images are either our own or are free use with no attribution required from Pixabay.