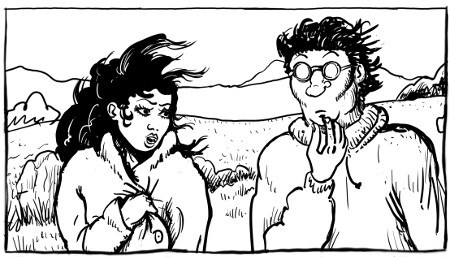 After having worked like a crazy I get to post this on a Thursday as is the way it should be. This page is quite excitingly the last in the first album. So very much a jubilee. I hope to make some sort of crowdfunding in the spring and am talking with some people about making it a Steem-crowdfunding - we'll see and I will return with more info about how it will happen when I know a bit more. Right now I am just happy!
A great thank you to @vcelier and @shortcut for translating, proofreading, pointing out which side of the road the Brits drive and much more. Thanks to all who has been reading. @steevc even right from the beginning!
All the drama happened in the last page, and now all there is left is a paradigm shift in Phill, the main character's, way of thinking, and probably also in his sex life. When posting it to my Diaspora page a couple of minutes ago I got to think that it presently look very much like a nerdy version of Peter Paper.


Paradigm Shift - Page 46 of the cartoon about Phill from GCHQ - a free comic that I have been working on since September 2016.
Thanks to @vcelier there is a French translation, and thanks to @shortcut there is a German translation - new pages are published on their respective Steemit pages.
The page is made with Krita my favourite Linux drawing application, and is licenced under Creative Commons Attribution 4.0 International License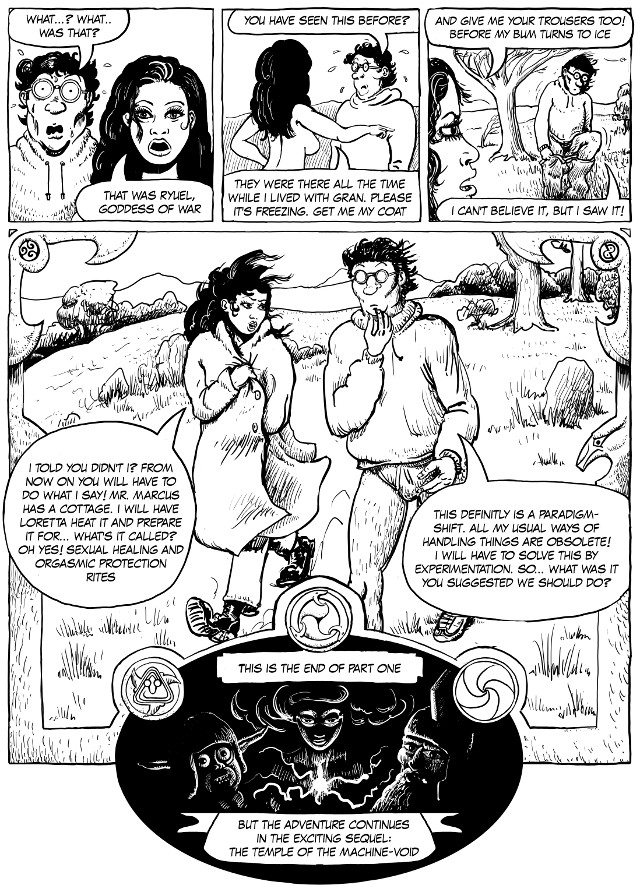 Please consider to support the comic with fiat-money on:

or with cryptocoins:

Bitcoins: 1EpzfvHpvYui8dguG2sbxk7VvcehxZGNca

Ether: 0x0f92f8b700dceF61ceb0a496A361D31A0be12B5b

Steem: here on Steemit :)