A friend bear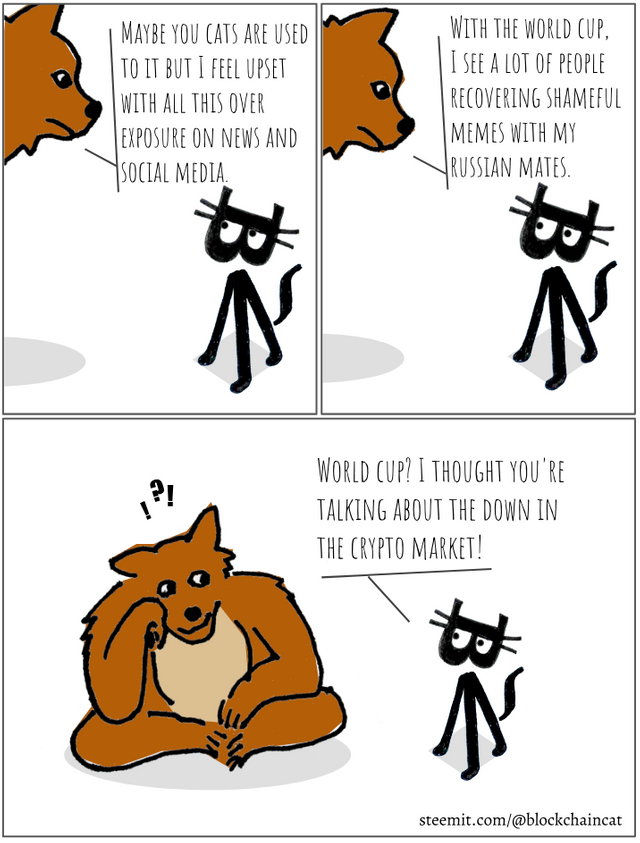 Hello steemians! Who would ever guess that just after going to the moon our fellow Blockchain Cat would meet with his friend bear. Despite the ferocious look and the complain about the recent turbulent times, the meeting, like many others we saw here joining other foreigner cats, kitties, birds and even dogs, was really nice and peacefull.
They talked about annoying memes in an agitated world, I'm sure Blockchain Cat would teach his friend about stress relief experiences, like travel, playing games, shopping and watching unusual sports and tv series. Maybe you're feeling the same about the bear situation and can also suggest something different and useful for them :-)
If you have other ideas involving bears and Blockchain Cat and want to create new stories or dialogues using the draw, it is under Creative Commons attribution license. Anyone can copy, distribute, display, perform and remix the work if credit the original creator. To make new versions easier, there is a shared public Google Slides file of this story that you can copy and edit (with a Gmail account) the way you like.
Thank you very much and good luck again!
19/6/2018 @wagnertamanaha
---
The author is also an user of Earn.com, Presearch, Sola, Minds and Dock.io, plus this story is published in Supload and Refind. In these sites you can answer emails, search, share professional contacts, images and links and earn bitcoin or cryptocurrencies.
Log on to Steemit and take rewards for your content too >>>
Idea | Intro | << #blockchaincat >>