作为一个南方人,从小是吃米饭长大的, 但是不知道为啥对面食有着独特的爱好,从小就喜欢馄饨,面条, 而现在,依旧难以抵挡我对它们的热衷。
As a southerner, I grew up with rice, but since I was a child, my favorite food is pasta, like wontons and noodles. And now, I still love pasta.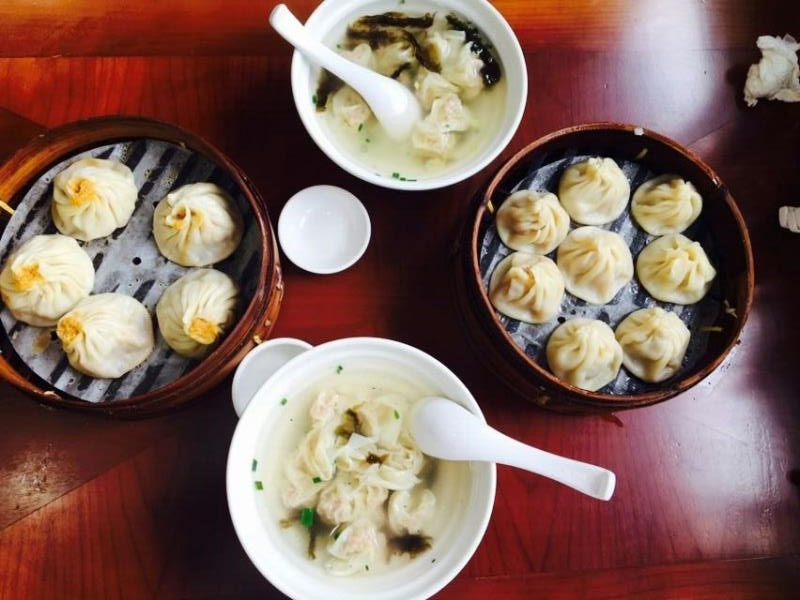 This is my entry to the Daily Food Photography Challenge. Thanks @howtostartablog to hold this contest.
冬天的早上,和 @icedream 难得起早,来到早餐店,点了两份馄饨加上小笼包,馄饨上面飘着的海带别有一番风味。先喝一口汤, 暖洋洋的,冬日的清晨,因为一碗馄饨,而变得暖和。
In winter morning, I got up early and went to have breakfast with @icedream, ordered wontons with dumplings. At first drinking soup, I felt warm. Because of wontons, winter morning also became warm.
偶尔有兴致,自己也会去菜场买一点肉末和馄饨皮,自己包馄饨, 也很有意思哦。
---
最近新帖:
---
Pls follow, upvote & reply @karasui, Thank you!