一直都很喜欢吃芒果, 而芒果只能自己剥皮吃,很麻烦, 所以虽然喜欢吃,但是吃的次数屈指可数。这周元旦,朋友带我到苏州观前的一家店, 专门卖芒果的。看着店主熟练的拿起一个大芒果,削皮切块,小的炸成汁,加上奶,特别甜,而且也满足了我吃芒果的心。
Very like eating mango, but I should peel the skin, which is tring. so sometimes, I seldom buy mango. On this New Year Day, my fridend and I went to Guanqtian store, whcih sell mango and also the seller will help to chop the mango, which is very big. And at last, the seller will add the milk in the mango cup.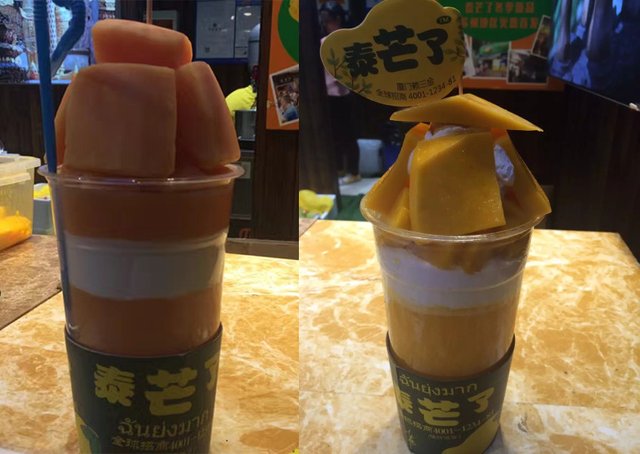 猜猜哪杯是真的。 假的那杯也做的很像哦
---
最近新帖:
---
Pls follow, upvote & reply @karasui, Thank you!