Clean Planet is officially recognized as an Association with a Public Utility that has the ambition to work efficiently in the fight against environmental pollution that concerns every territory of our Planet Earth.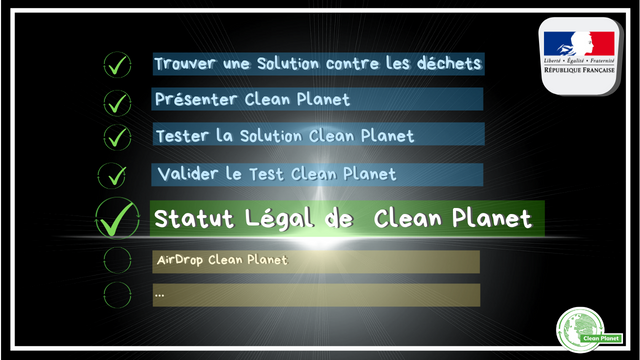 Clean Planet remains and will remain in its activity a Non-Profit association. Any donation, delegation of power and any form of support is used only for the good functioning and development of the Clean Planet association.
We are now legit in our action with the Legal Association Statute based in France under the rules of "The law of July 1, 1901 and freedom of association".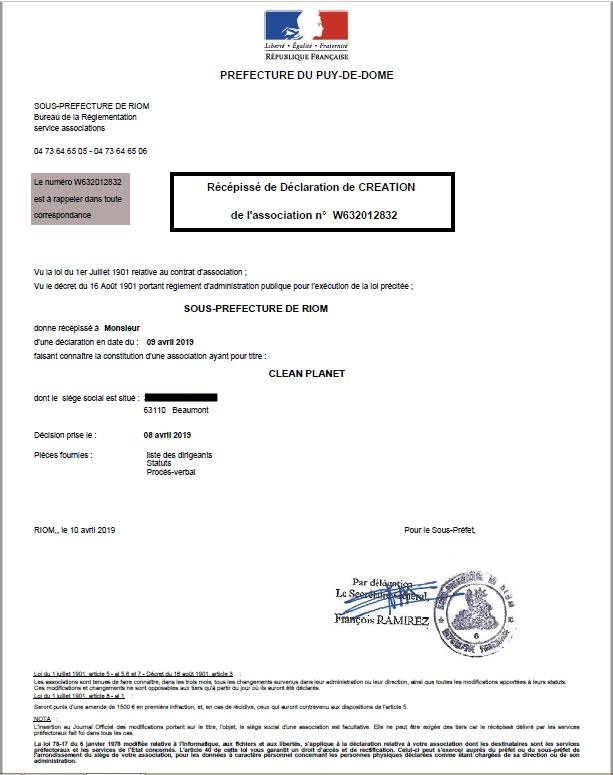 Official document of the Prefecture of Puy-De-Dôme, France

Since the beginning of 2018, we have been acting and building what is now an association whose role is to reward the eco-citizen act of collecting vacant garbage in our environment.
We have developed and implemented the "Proof of Act "
It is as a result of several factors that Clean Planet has successfully passed its test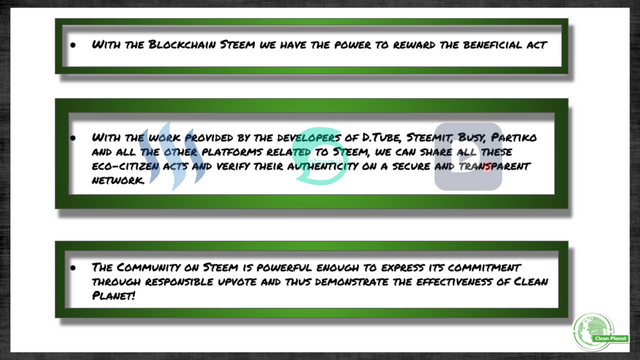 Everyone who lives on this Earth can do things their own way by sharing their Clean Planet. It is a beneficial and respectable act for our common future.
We have only one and only one Planet.
Today we are at the crossroads of an ecological transition where each of us has a role to play. Modern environmental pollution is one of the most alarming reasons for our future living conditions.
We are all able to do something, it is up to you to choose!



Check out our blog posts about: