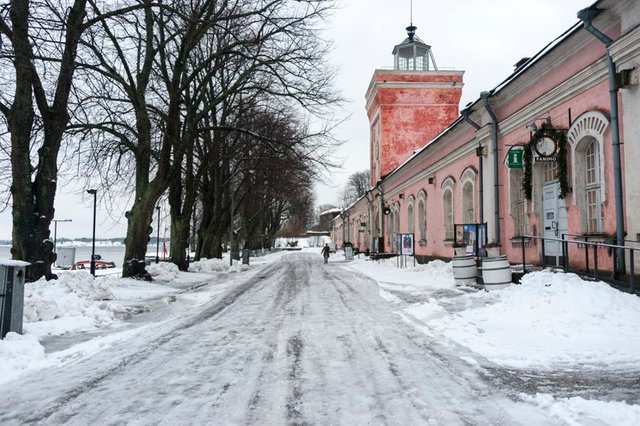 Image from Suomenlinna. Found on thecrowdedplanet.com
Today is the 100 birthday of Finland as a nation so appropriate to post this piece that was so important in forging the national identity. Two terrible wars were born from the independence - I know people that were adopted from Finland here in Denmark - but the last 50 years has been peace and prosperity -
Happy birthday Finland.
Gustav Mahler Jugendorchester - conductor Franz Welser-Möst
Finlandia is a tone poem by the composer Jean Sibelius, and was from its creation a controversial piece. Finland was part of the Russian Empire and they did not take lightly on the growing Finnish nationalism. Therefore the short piece was put into the concert programs under different names to lure the Imperial censorship. The beautiful ending hymn was reworked by the composer to a stand alone piece, the Finlandia Hymn, which always was a contender to the Finnish National Hymn (the real one is called Maamme). Here it is with a large male choir.
Ylioppilaskunnan laulajat, YL Male Voice Choir
If you like the music try the mature work of Sibelius - the 7th symphony is one of my favourite pieces and the crazily difficult violin concert likewise.
Here is some other posts with Finnish music:
Kalevala Rune IX - an unfinished sketch
"Lasetus" by Finnish folk-veterans Värttinä
Katharsisdrill recommends: Veera Voima