My ulogdevotion- A Humble Hearts
Good day my dear brother & sisters, friends and fellow steemians...
In God's family there is to be one great body of people: SERVANTS. In fact, that's the way to the top in His kingdom
-Charles R. Swindoll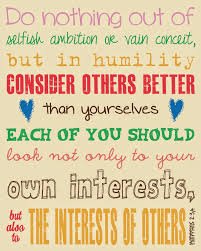 Image Source(direct link to img)

Don't be selfish; don't live to make a good impression on others. Be humble, thinking of others as better than yourself. Don't think only about your own affairs, but be interested in others, too, and what they are doing. Your attitude should be the same that Christ Jesus had. -Philippians 2:3-4
🖐Don't live out of selfish motives but out of love, pouring ourself out as Jesus did,we must care more about pleasing God than about making a good impression on others.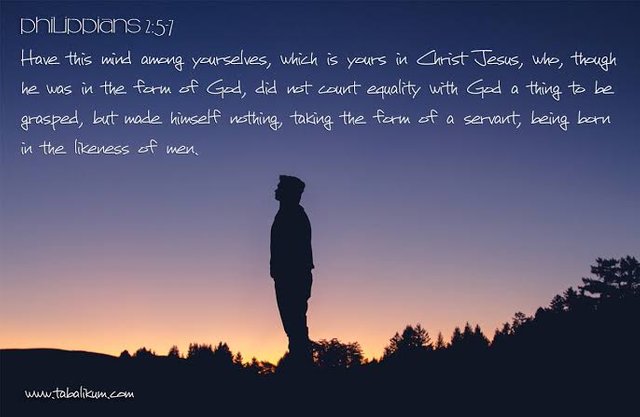 Image Source(direct link to img)

Though he was God, he did not demand and cling to his rights as God. He made himself nothing; he took the humble position of a slave and appeared in human form.-Philippians 2:6-7
✋God calls us to assume a lowly place—as Jesus did when he came to earth to serve, not to be served. Our King of kings and Lord of all lords made himself nothing and didn't cling to his rights as God but obediently humbled himself even to the point of dying on the cross. And he is calling everyone of us to join his family of servants, to bend over the fallen and lift their load, to be his hands and his feet, and to call others to come to his side.
Source from my one year devotional book..
My prayer 🙏🏻 Our Heavenly Father please work in me a desire to please you my God rather than to impress other people. Help me to care more about others & be sensitive in their needs and to have a servant's heart so that you can do your work through me.In mighty name of Jesus.Amen
God is good all the time
And all the time God is good
Thank you for dropping by❤️11242018
I am @catietan
🌸🌺❤️陈思贝❤️🌺🌸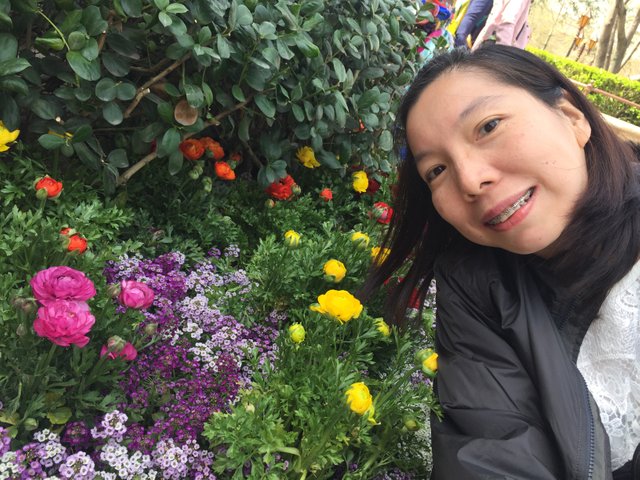 Let us share God's word through ulogdevotion..
Keep spreading His love..
keep spreading His word..
God bless everyone..
The best is yet to come
🌻上帝祝福您滿滿🌻