Chess problem 75 / Schachaufgabe 75
English

Hello chess fans, in two of my last lightning chess games the critical situation arose after a check of my opponent.
As you know, there are three ways to parry chess bids,
a) move the king out of check,
b) place a defender between the attacker and your own king (ineffective against knight checks) and
c) ... yes, I listen? Exactly, capture the attacking piece. :)
Today's topic: active defense!

In many cases having to parry a check at first means you have to defend yourself for quite a while, but interestingly enough, in these two games, after the opponent's check, I directly took the initiative by playing the most precise moves.
Now it's up to you to show in the first position how I achieved a clear advantage playing with the white pieces, and at least took the initiative with Black in the second position (after which my surprised opponent made a big mistake and lost immediately)!
Today's chess puzzle is a little bit easier than usual, but as compensation you can practice twice. :)
Deutsch

Hallo Schachfans, in zweien meiner zuletzt gespielten Blitzpartien entstand jeweils die kritische Situation nach einem Schach meines Gegners.
Um Schachgebote zu parieren, stehen bekanntlich drei Möglichkeiten zur Verfügung,
a) den König aus dem Schach ziehen,
b) eine Verteidigungsfigur zwischen den Angreifer und den eigenen König stellen (unwirksam gegen Springerschachs) und
c) ... ja, ich höre? Genau, die Schach bietende Figur schlagen. :)
Heutiges Thema: aktive Verteidigung!

In vielen Fällen bedeutet ein Schach abzuwehren, sich erst einmal verteidigen zu müssen, aber interessanterweise übernahm ich in diesen beiden Partien nach dem gegnerischen Schach durch die jeweils präziseste Antwort sofort selbst die Initiative.
Nun ist es an euch, in der ersten Position zu zeigen, wie ich mit Weiß eine Gewinnstellung erreichte und in der zweiten mit Schwarz zumindest die Initiative ergriff (wonach mein überraschter Gegner durch einen schweren Fehler sofort verlor)!
Das heutige Schachrätsel ist etwas einfacher als sonst, aber dafür dürft ihr euch an zwei Aufgaben auf einmal versuchen. :)
---
| | |
| --- | --- |
| Position 1: White to move and get a clear advantage: | Position 1: Weiß zieht und erhält klaren Vorteil: |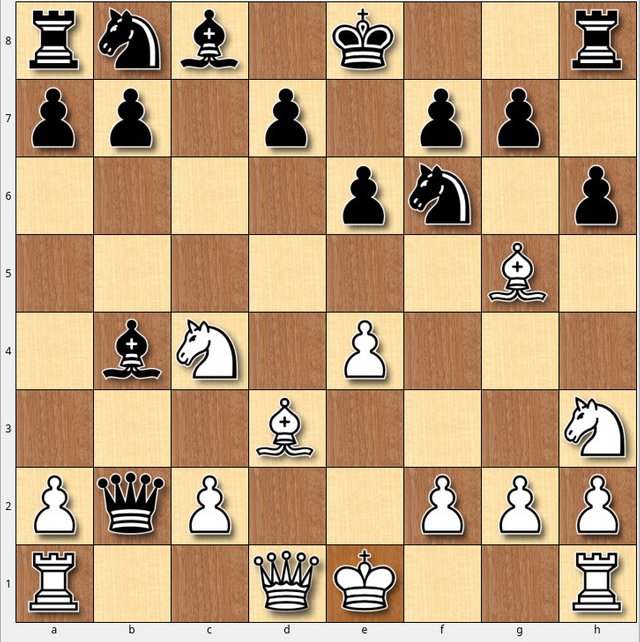 FEN: rnb1k2r/pp1p1pp1/4pn1p/6B1/1bN1P3/3B3N/PqP2PPP/R2QK2R w KQkq - 2 9
---
| | |
| --- | --- |
| Position 2: Black to move and take the initiative: | Position 2: Schwarz zieht und ergreift die Initiative: |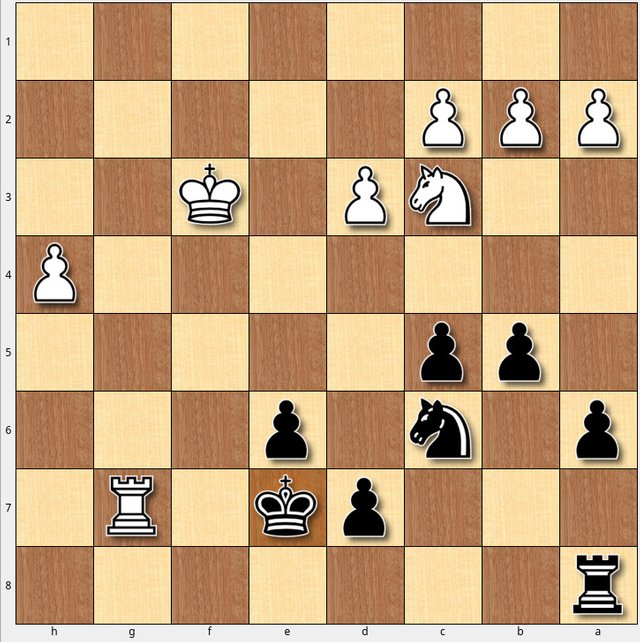 FEN: r7/3pk1R1/p1n1p3/1pp5/7P/2NP1K2/PPP5/8 b - - 3 22
---