Dear supporters,
Today I would like to share our weekly fruits program we arranged last Saturday at @SchoolForSDG4. Banana is available fruits in Bangladesh and mostly found in all seasons. Kids also love the fruit as it is sweet and delicious. I trust these banana were yummy too as they were enjoying it.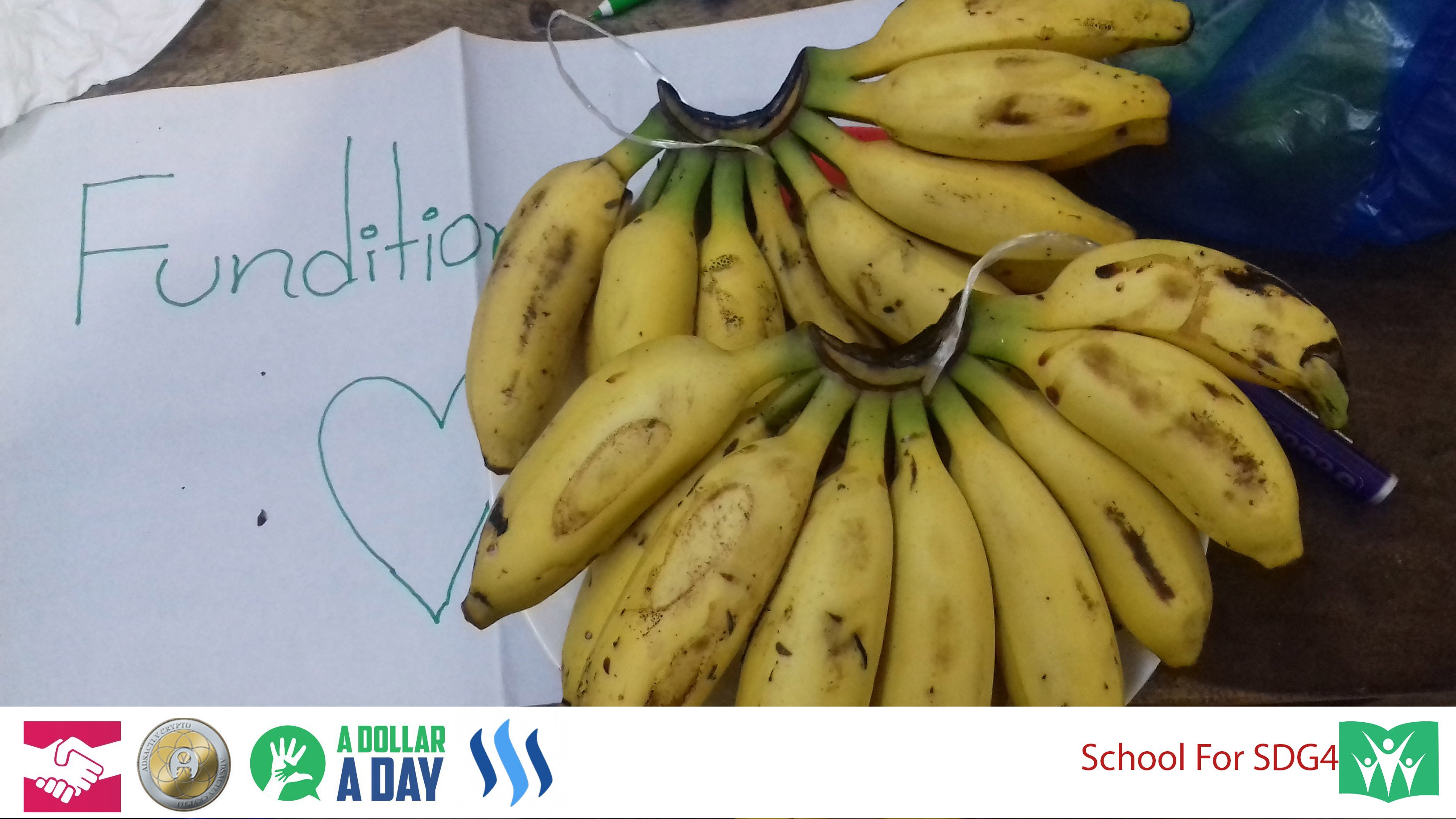 It is nice to have the support from amazing communities and people on steemit. Yesterday, @SchoolForSDG4 received 60 Steem from @lyndsaybowes and 7.119 STEEM from @bigtom13 3 days ago. How amazing people they are.
The fundraising post for weekly fruits program will allow us to continue the weekly fruits program for the next 6 months which is generously supported by @fundition. @SchoolForSDG4 will power down the for the fund if we need to do. We also think we should build SP to support and interact with donors, projects, people and potential supporters.
@lindahas already has shared the weekly fruits program from her blog last Saturday. But I would like to present it officially.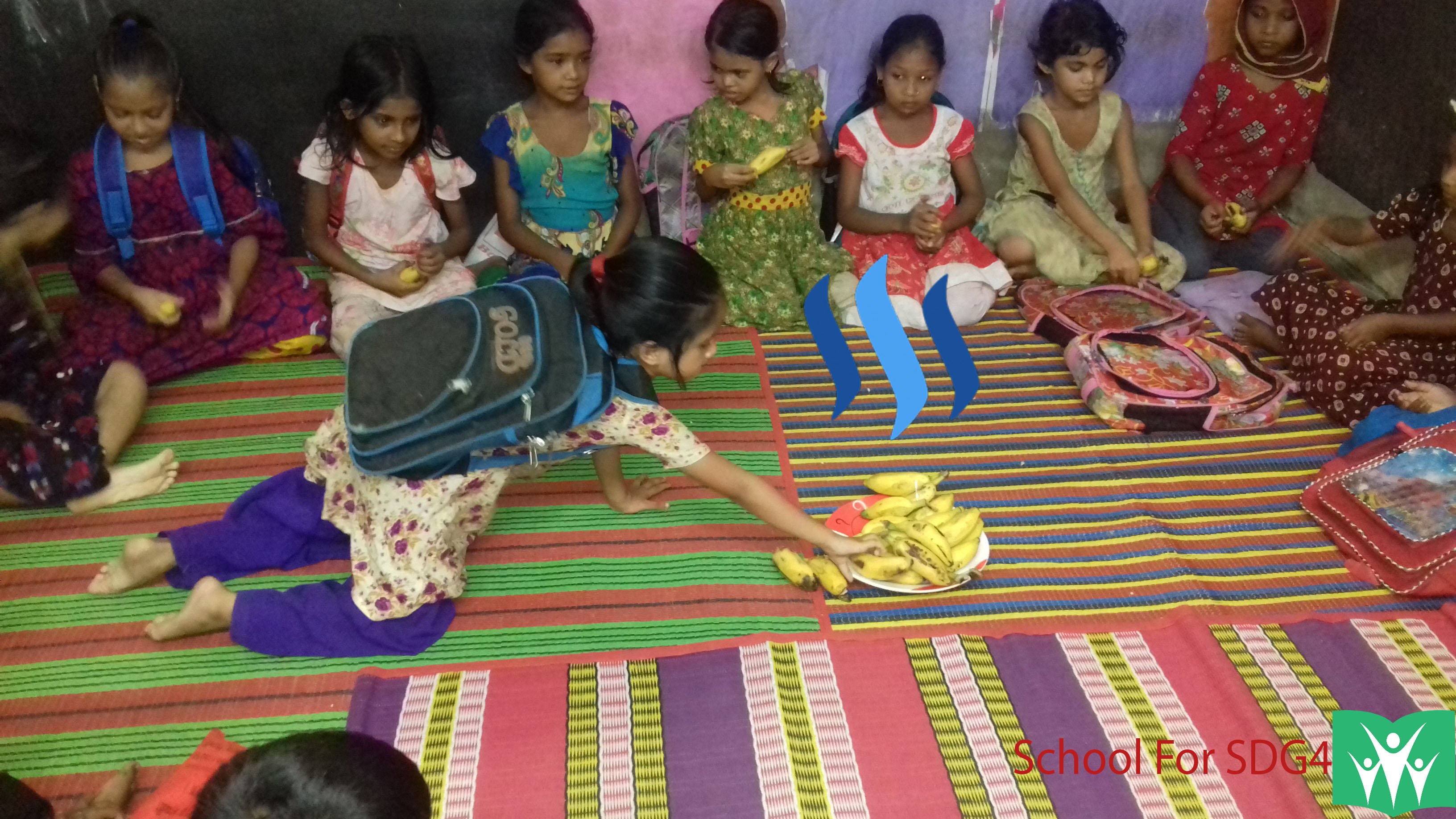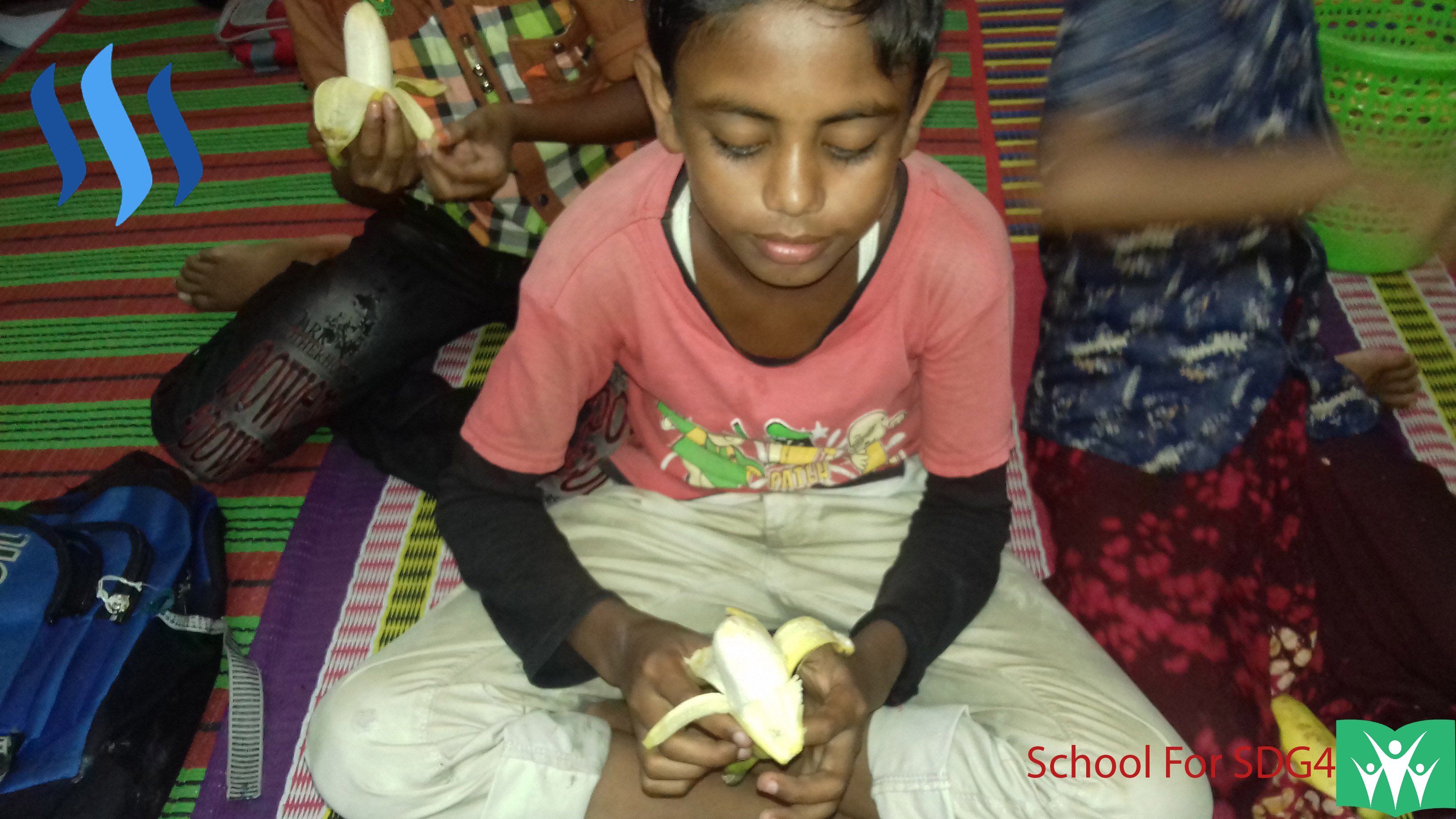 Alal was eating a banana. He sells vegetables on the streets after school. He loves to come school but in the beginning of this year he was about to leave school. We are happy that we were able to convince his parents.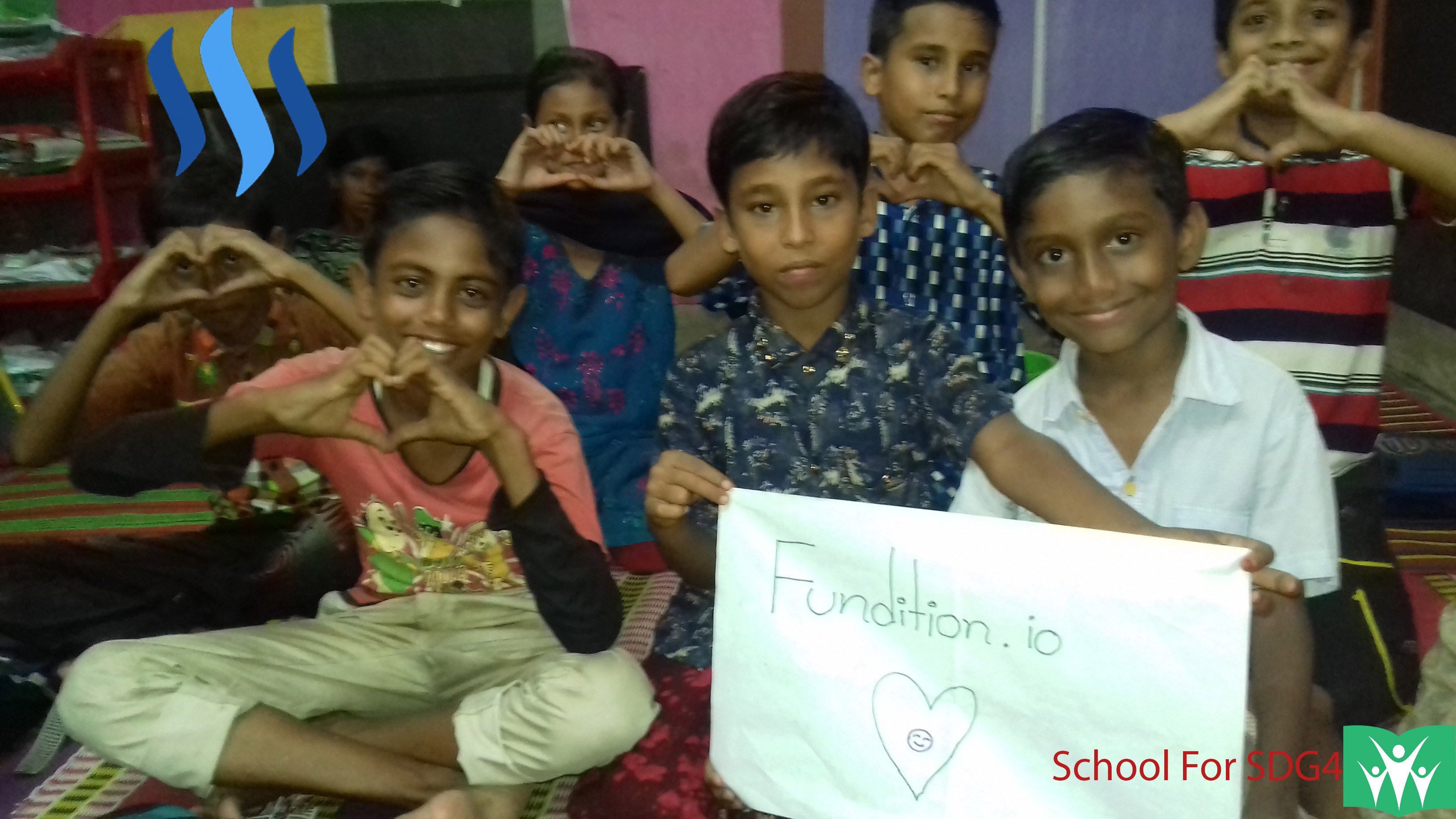 Here is some promotion with fundition.

Gif of the fruit program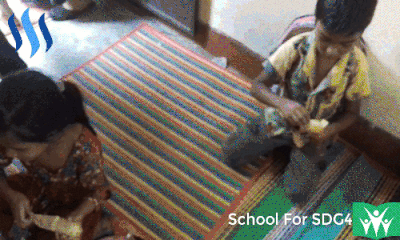 You can watch is few seconds video too on Youtube.
Read More about me and my projects
---
ULOG: My Thursday with Women Empowerment ( 9 August 2018) by @azizbd
Second Term Exam 2018 At @SchoolForSDG4 - Bangeli by @azizbd
by
@womenempowerment
by
@azizbd
by
@azizbd
by
@azizbd
by
@azizbd
by
@azizbd
by
@azizbd
by
@Azizbd
by
@Azizbd
Please contact me @Azizbd for any information https://steemit.chat/direct/azizbd . On discord Azizbd # 2850
School For SDG4
A School For Social and Educational Development of Underprivileged Children
---
---

---