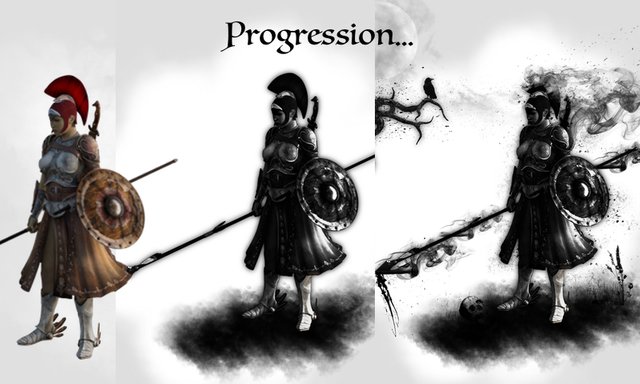 Hi all! I've been working on this new piece (full image is at the bottom of this post) for a day or so. I wanted to try something a little different, as I was inspired by the work of artist, Nicklas Gustafsson, who's art can be found here: Displate.com
Here is a quick example of his work below: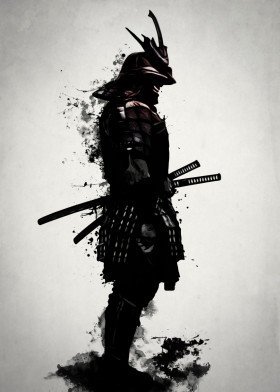 I really liked the dark tones and fragmented drops.... ghostly images that make a big impression. I have no idea how he made his work, digitally, painted, or a combination, but I had to try and see how close I could get to the same feel, yet still unique in style.
First I started as usual by building the character within DAZ Studio with a few DAZ props.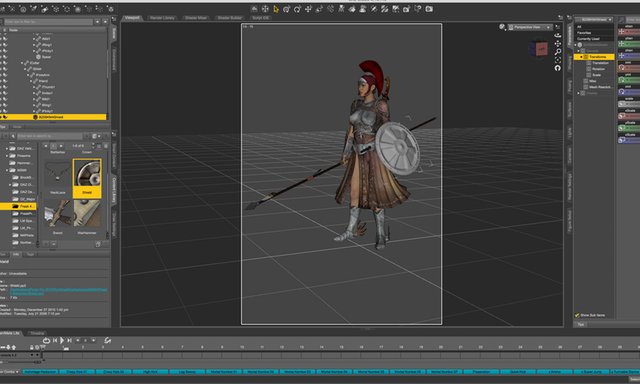 Then I render the scene to get my template...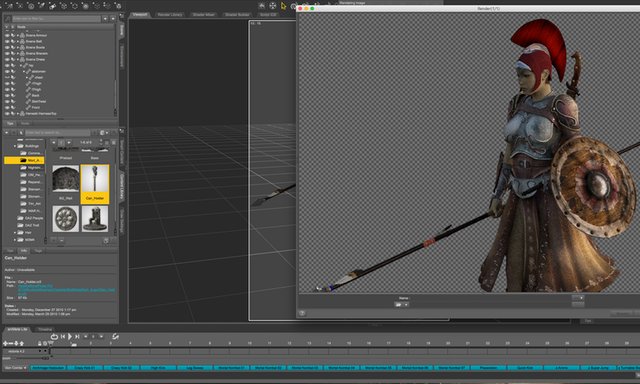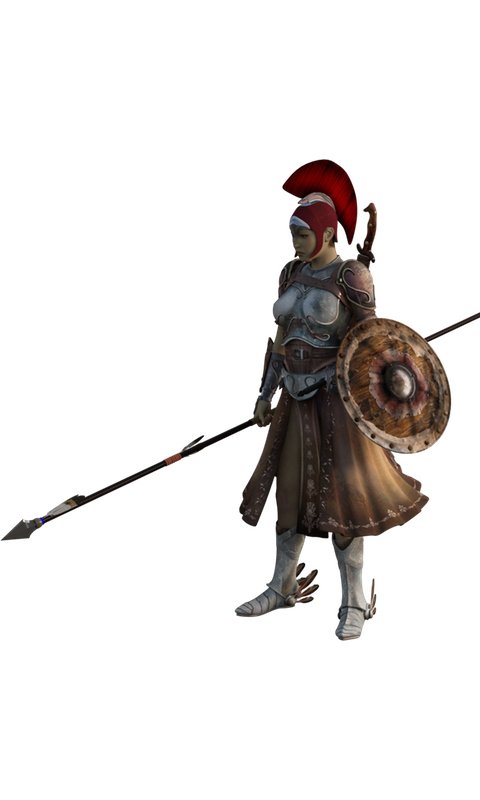 I then took the template into Pixelmator for MAC in order to create the work and add the flare. I did use a few photoshop brushes, which I purchased a long time ago and have used religiously ever since. There are many on the market for PS brush compatible image editors, and they can make short work of long projects. I got mine here: Deviney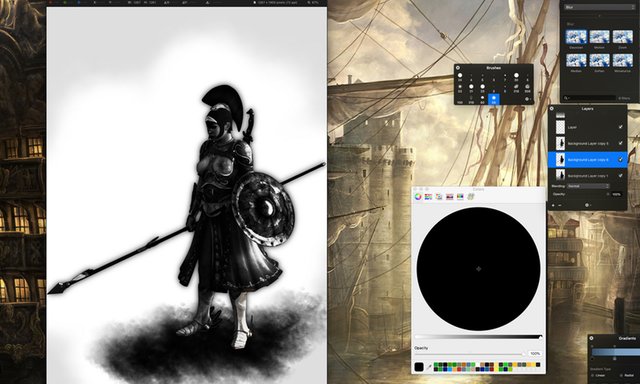 The first step was to take the template into my editor, duplicate the layer, then colorize. You then have to switch the image to black and white with dark contrast, then go darker with colour levels and brightness. I then duplicated that layer and made it into a black silhouette, placed the layer under the black and white and merged through transparency settings. Once done, I created another duplicate of the silhouette and blurred this one to act as the back shadow to pop the image, following up with a top layer of white stripping to accentuate the metal and cloth details while playing with its opacity as well. So to sum up, you have black blur, black silhouette, black and white (but dark) detail layer, white outline layer, and a few layers like face and boot to offset some of the detail loss with the other images, bringing them back from the original template. All layers are stacked on top of one another to bring the image to life.
Next is the background, using a simple white layer mixed with grey clouds. Black smoke, clouds, blood, weeds, moon, raven and other elements were brought in as well, each its own layer so that they could be shaped and sized easily. After about 25 layers, a few mistakes, and a couple of do overs, I got the following image.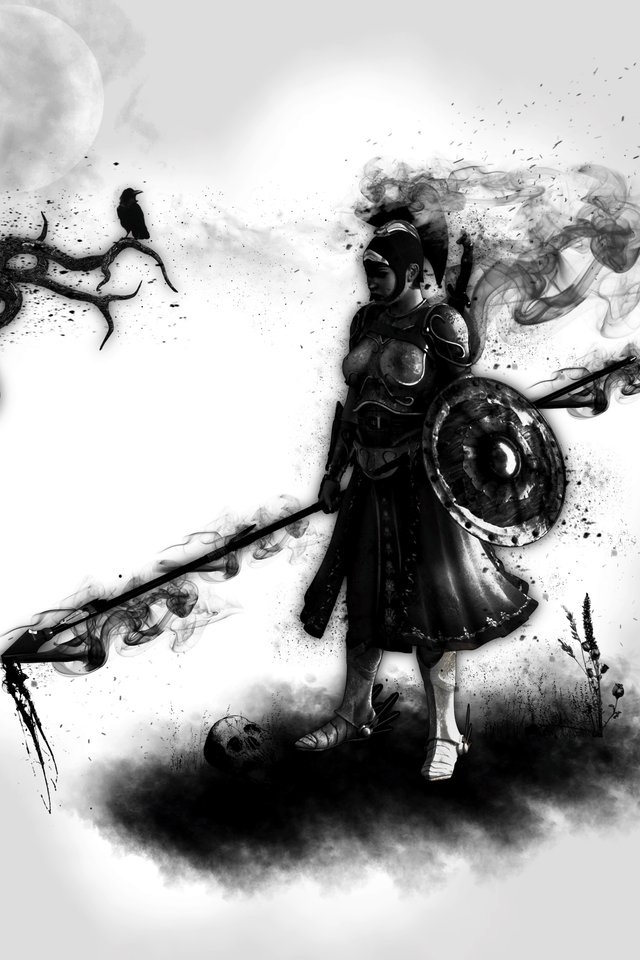 And there you have it, my first attempt at this style art. I think I might try a few more, since I had a blast doing it. I also think it came out pretty good, but I'd like to hear what you all think. Thanks for looking, have a great day!