Stayin'Alive~~
*Although the right to decide one's own life is controversial but many still hope that we could cherish life. *
While elderly suicide are resulted from causes like chronic illness, the latest game "Stayin 'Alive" is designed to simulate how nursing workers stop elderly from committing suicide on wheelchair.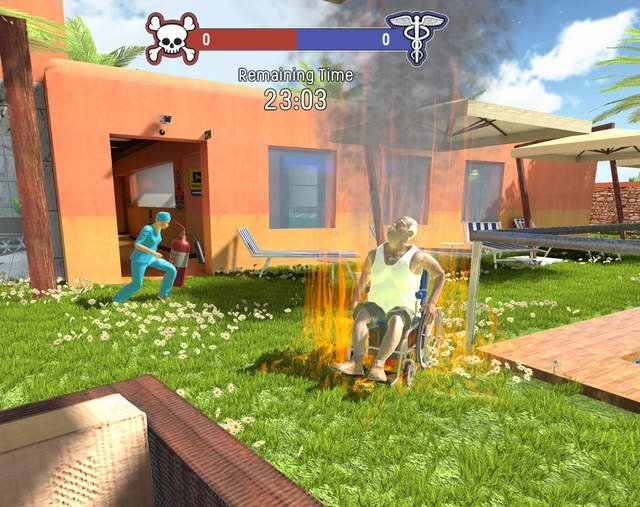 Players can choose between elderly and nursing workers in which the former aims to end their lives and the latter aims to prevent that from happening respectively.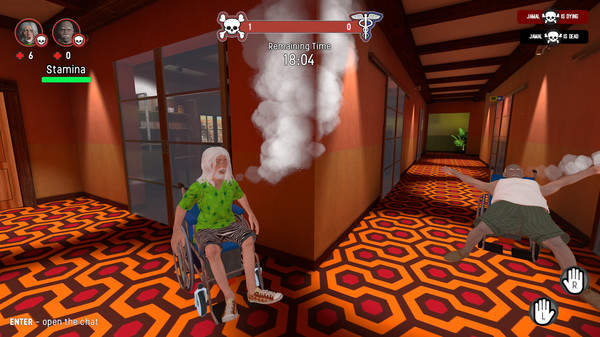 The game is open for up to 4 vs 4 battle, the venue may be a small nursing home or a large hospital.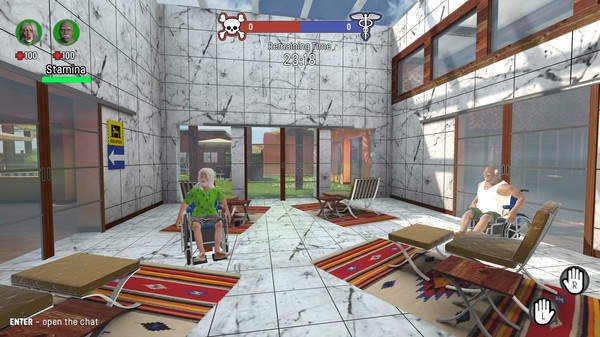 More details at:
http://store.steampowered.com/app/584890/agecheck