A Giant in my Galaxy
A multi-media artwork by Genesis Aala
---
Watercolor x Digital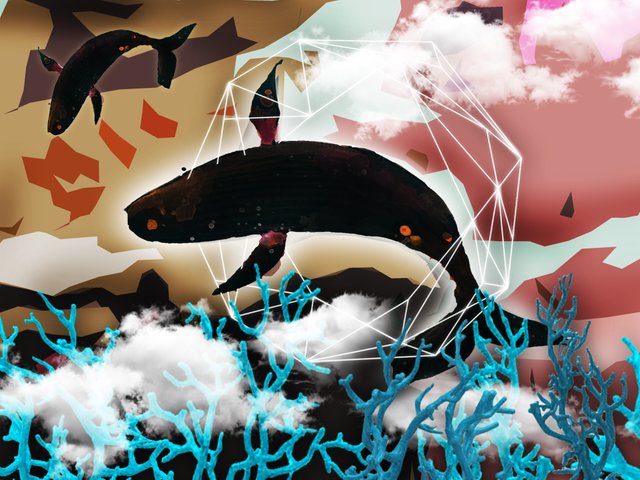 This artwork is my entry for an Art Contest hosted by @jacinta.sevilla : Cetacean Drawing.
When I was a child I always draw whales nd fishes,especially Orcas . To me they are the most magical living species on earth because they have their own world under the deep blue oceans.
Drawing them at this date is almost new to me, because I stopped to draw them ever since highschool. Thanks to Jacinta for letting me draw these beautiful creature again.
Materials and Tools Used:
Marie's Watercolor
#3 Pointed Brush
Pencil
Bristol Board
Photoshop ( portable )
---
PROCESS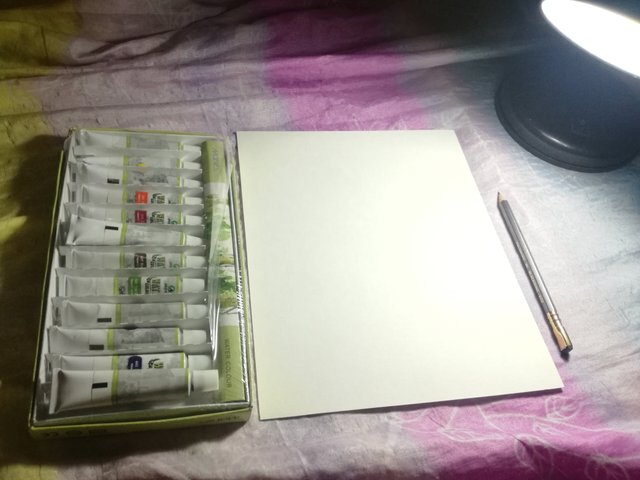 I drew a Cetacea Silhouette, a Humpback Whale to be exact on my board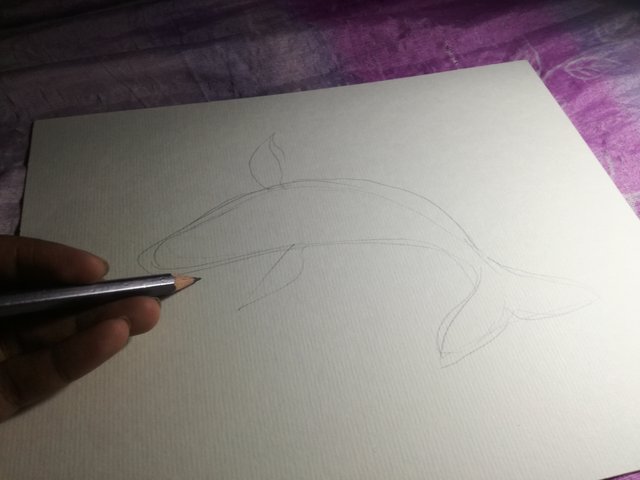 Then I applied watercolor on the background of the silhouette using blue and violet hues. This is done in negative space technique.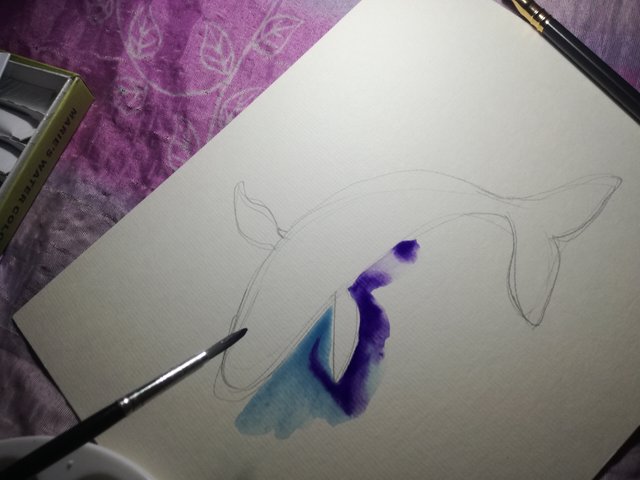 After I filled the background with colors, I let it dry so I can apply the second layer after.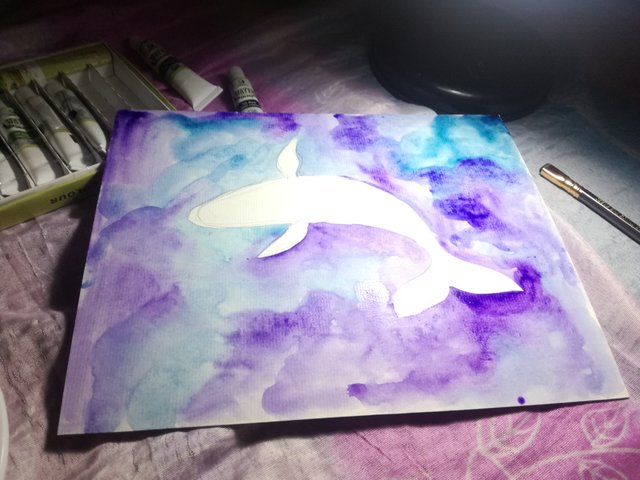 The second Layer is the darker part of the painting. This is to make it more lively.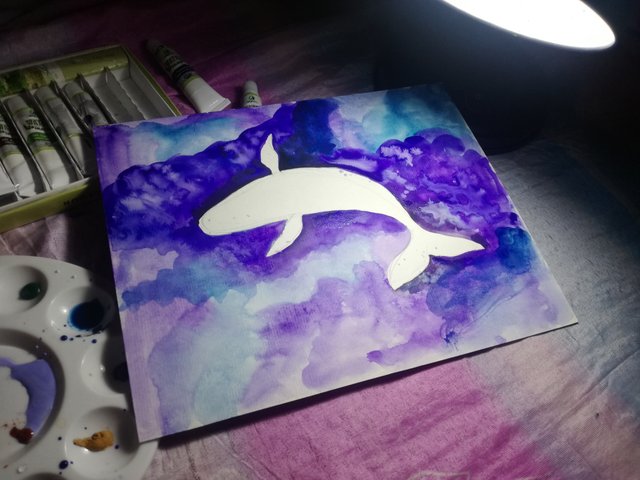 I added some details after.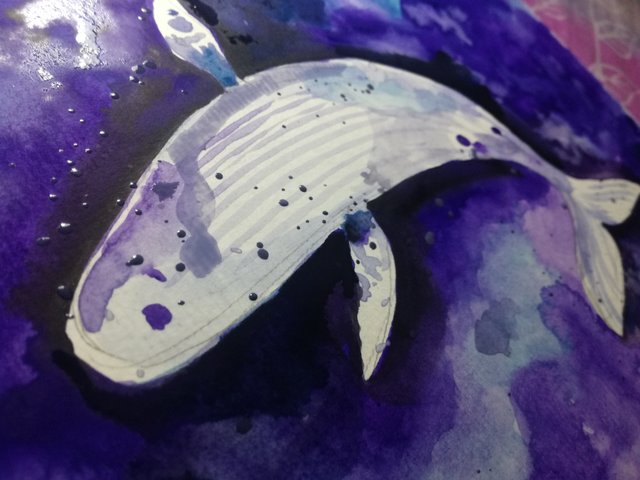 And then this happened. I thought it was finished but...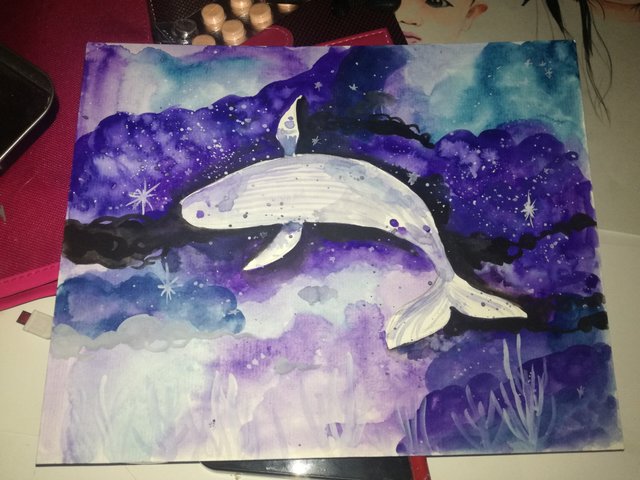 To me, it felt incomplete.
So I decided to add more vibes by modifying it on Photoshop.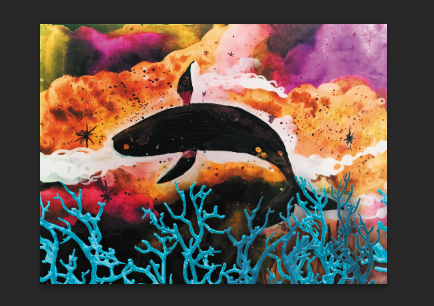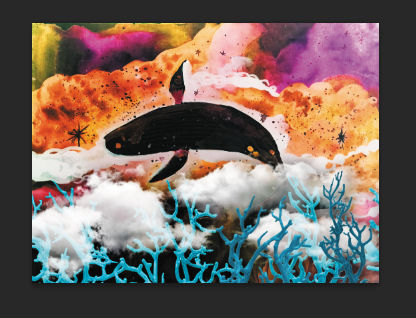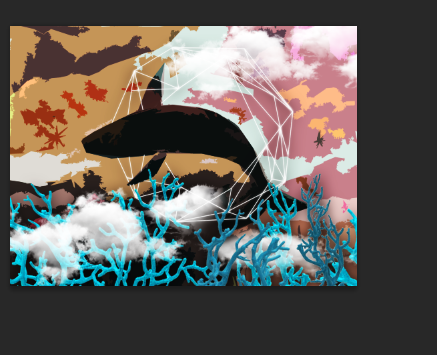 And now I feel so Complete with this piece
---
🐬🐬🐬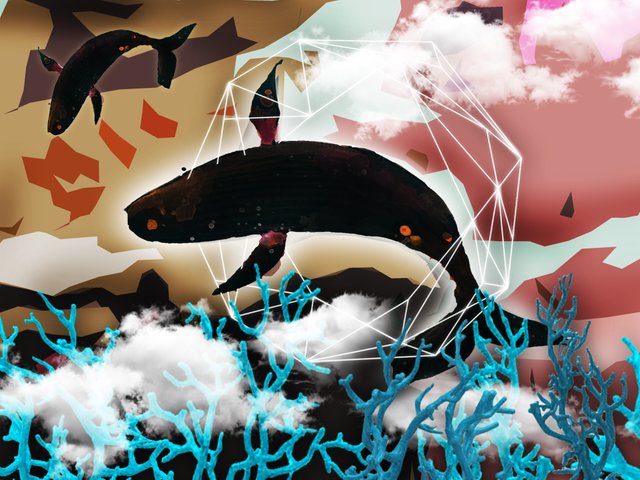 🐳🐳🐳
---
I hope you all like it
Thanks for dropping by!!!
🐋🐋🐋