New Curation Policy & Updated Rules For Slothicorn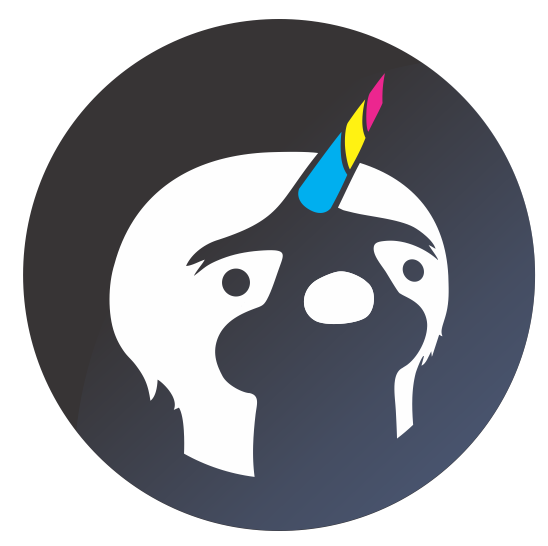 We are excited to see so many new artists joining our community and we are now receiving almost 80 posts per day. However, this increased number of posts is making impossible for curators to upvote extraordinary artworks with 100% weight and adding to this, our VP is not allowing us to upvote every post. (Original artwork by Artists). Keeping this in mind, we have decided to change our curation policy. Before we explain our new curation policy, we would like to show some statistics so that you all get a clear idea about what we have done so far and why we have to adopt this new method of curation.
---
Number of Posts Received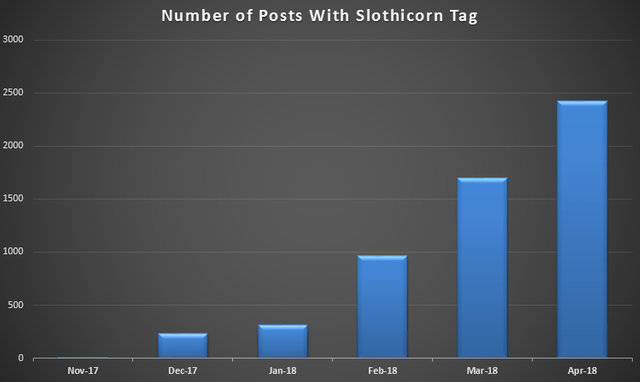 The total number of posts we received in November, 2017 was 4 and in December 2017, it was 32. However, you can see the huge increase in the number of posts we received in the last three months. We received 2,422 posts last month (
80 Posts Per Day
), 967 posts in February, 2018 and 1697 in March, 2018.
---
Number of Upvotes Given by Slothicorn
| Month | Number Of Upvotes | Average Upvote Weight |
| --- | --- | --- |
| November, 2017 | 6 | 100% |
| December, 2017 | 220 | 80.24% |
| January, 2018 | 311 | 66.79% |
| February, 2018 | 888 | 51.10% |
| March, 2018 | 821 | 40.34% |
| April, 2018 | 1326 | 23.23% |
You can see from the above table that our average upvote weight is constantly decreasing with the increase in posts and eventually, it will be impossible for us to check and upvote every artwork before it's payout is released.
---
New Curation Policy
From now, we will be upvoting
4
outstanding posts (
1 of them would be curator's favorite
) with full 100% weight and
13
posts with 50% upvote who meet the following criteria.
---
How To Be Considered For A Slothicorn Upvote
All art genres will be acceptable except for music and photography at this time. Some possible art forms: drawing, painting, animation, video, film, cryptographic puzzles, macrame, sewing, fabric, environmental art, sculpture, street performance, graffiti, collage, food art, comics, puppetry, opera, comic video series.
Add the Creative Commons Attribution License if you want let others to use your art without imposing any restrictions.
If you want to retain the full copyrights, add this statement! Copyright @username - All Rights Reserved
You must include every possible detail to prove that the art is created by you. This can be done by sharing pictures of your art in progress (Example) or through a video.
If you're sharing your previous work, you need to write some details about your artwork along with your picture holding the artwork. If it's a video, then you can share the Youtube link and write your Steemit username in the description of the video (Youtube)
If you are sharing any digital art, you need to mention the program that was used to make that artwork. For example Adobe Illustrator, Adobe Photoshop etc. Artwork made with the help of mobile applications will not be considered for an upvote.
The decision of curators can't be challenged and you are not allowed to indulge in any kind of argument/discussion/argy-bargy with curators on why your post wasn't upvoted.
---
You can contact us in the #help channel on Discord if you have any questions.
---
GitHub:
https://github.com/aslothicorn/welcometoslothicorn
Discord:
https://discord.gg/jJaMSYR
Steemit:
https://steemit.com/@slothicorn
Twitter:
https://twitter.com/iamslothicorn