A beautiful morning greeting from me to all my friends here! Let us smile to the world.
Today is Thursday and many things to do but first of all before continuing my word, I make it sure I able to let you know my seafoods dishes.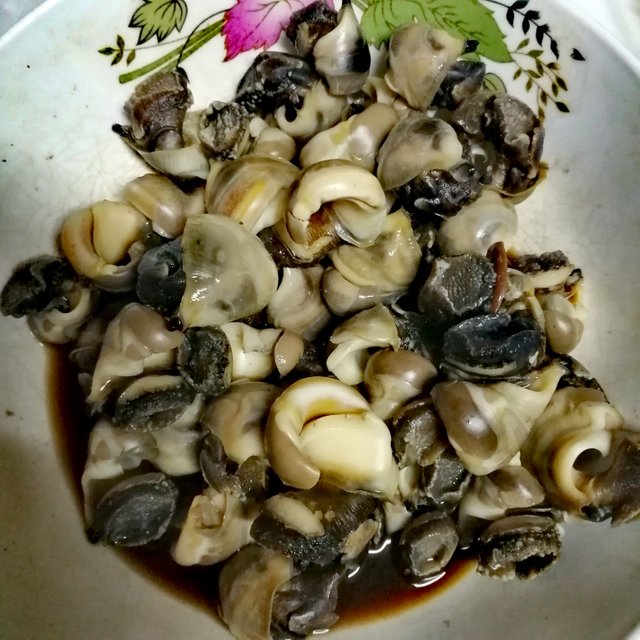 These are the meat of seashells.
When you are young, sky is the limit eating these kind of foods. But when you are above 40 years old, we must refrain from eating too much. These will be triggering our pain when we have arthritis, gout, rheumatism and high blood pressure.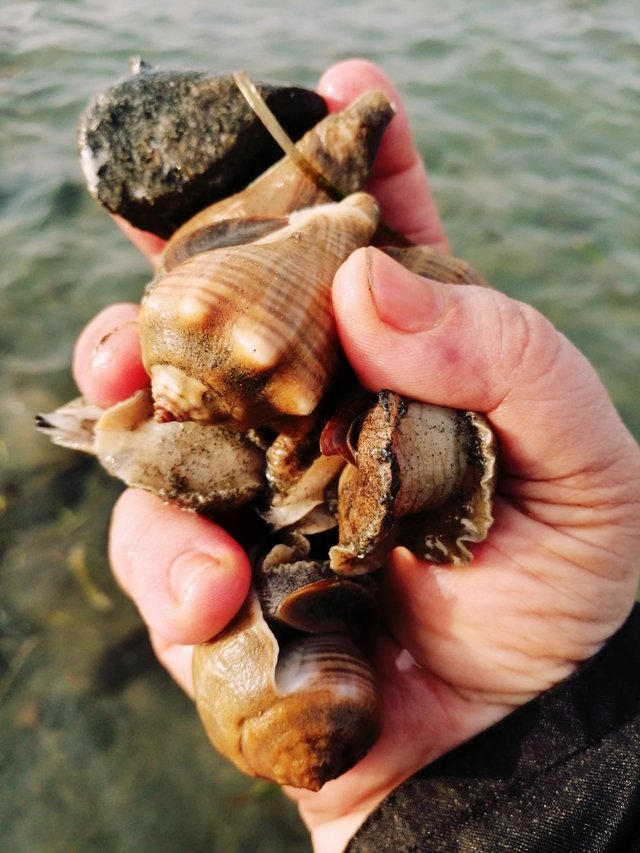 These are the fresh seashell from the Red Sea of Jizan. This is the main reason I love visiting this place with multiple purposes. One of those purposes is picking seashells. People in Saudi Arabia don't eat seafoods except fish. And even they eat selected fish only.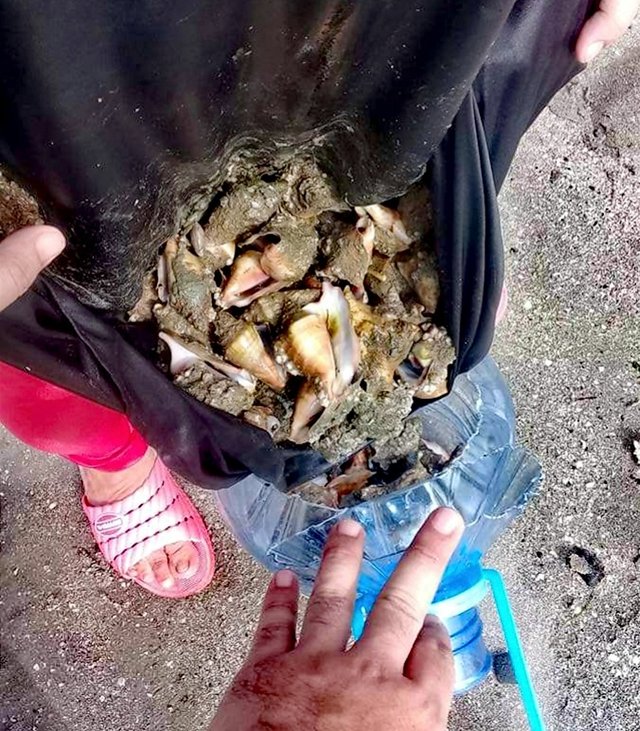 These are my picked seashells.
You won't believe that people are watching us when I am picking it. These are one of many kind of seashell. The meat is so crunchy.i just boiled it simply and eat with white rice.
For more information about Red Sea of Saudi Arabia, it is so rich in aquatic resources. They have 5 months off season, means no big fishing equipment allows going on fishing from April to September. It is the time when fishes mating each other and laying eggs in the corals. So they need privacy and no disturbance. It will be opened during September. This month, I will be enjoying eating different kind of fish, squids, shrimps and many other which is so cheaper than during off season.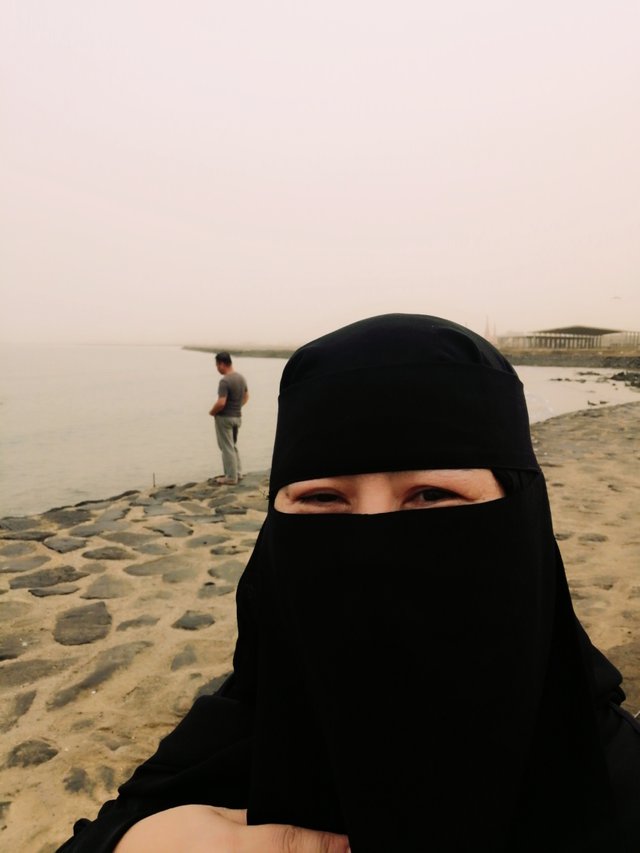 This is the beauty of the Red Sea. And this is how I take my swimming wearing a ninja wear.
Thank you @marblely. I hope you enjoy my story.
Note:
This is an Invitation to join #ccc for Guaranteed 👍= 👍 Daily Income 💵 = 💵 and Payout 💸 = 💸 for Newbies (2.0) 🐟 🐟 🐜 = 🐜 🐛 = 🐛 in #ccc 👣 = 👣 and Follow 👣 = 👣 the Honor Code 🏅= 🏅 - the Creed (Conditions and Limits Inside)
AND
the latest update <<< please click to read.`
PLEASE visit, support and join the other contest of our fellow Steemians;
@mermaidvampire:
PROOF OF STEEM: A 5-in-1 Daily Game for Everyone in Steemit;
#GUESSTHECOLOR GAME Daily Splitter Contest; &
WEEKLY DELEGATION RAFFLE For Planktons
For more detail try to check @plankton.token and enjoy your airdrops, faucets and weekly contest in discord:
---
@zephalexia:
UP-GAGE CHALLENGE | Join and Get Rewarded w/ upvote+steem
---
@atongis for his delegation contest.
.....
@izaid for his initiative gueesing the correct amount
Try to check the photography contest of our fellow steemians
@axeman
@lightcaptured
@marc-allaria
@worldcapture
@tobetada for his love the Clouds contest
@melinda010100 for Shadow Contest
@dcontest by seven77 @ dtube member
@tggr for snapfeed and number challenge
Vote for witness
@steemgigs
@good-karma
@quochuy
@cOff33a
@arcange
@yehey
KEEP STEEMING
It's me,
Nanay Deevi.