Chapters 1-4
https://steemit.com/catsofsteemit/@krazzytrukker/sammi-jo-a-rescue-story-cont-chapter-4
Chapter 5
https://steemit.com/catsofsteemit/@krazzytrukker/sammi-jo-a-rescue-story-chapter-5-sammi-jo-gone-wild
Chapter 6
https://steemit.com/catsofsteemit/@krazzytrukker/sammi-jo-a-rescue-story-cont-chapter-6-cat-daddy-2-the-rescue
Chapter 7
https://steemit.com/catsofsteemit/@krazzytrukker/chapter-7-meet-mr-jax
Chapter 8 / Sammi Jo's Spay Operation / No Pain Killers
The Conversation & Denial
The silly idea of a litter of kittens from Samantha, that I had been holding on to for 3 long years, would soon come to an end. After 3 years of "denial" and a "conversation with our Vet." I realized what a selfish & silly idea it was. KILL SHELTERS, with the overpopulation, health risks like cancer, The psychosis of the feline mating instinct, and so on. I reluctantly agreed to have Her Spay done.
I took the day off and drove Her to the Vet in the morning. I went back to pick her up in the afternoon. She was still groggy from the anesthesia. Upon getting Her home She seemed to be in some distress, I called Kelly trying not to panic. While on the phone with Kelly, Sammi Jo let out a long horrifying cry and filled the entire cat carrier full of urine. She was in distress because She had to pee. And there was another reason for Her discomfort also.....…
I carefully took Her out of the urine soaked carrier. I placed Her on a bed of towels that I had hastily made, as She was completely soaked. I could see how much pain She was in and She must have been humiliated as She is a clean freak, constantly bathing herself. After getting Her calmed down and somewhat cleaned up. I went to clean up the carrier......... What I found there made me so angry I just wanted to scream. It took all the strength I had to not go back to the Vets and tear that place apart.
NO PAIN KILLERS….!!!
I had found the pain killer pill She was to have taken at the vets before the surgery. The Vet Tech had not made sure She swallowed it. She must have been in extreme pain. I Got Her to take one of the three others they had given us. I spent that night lying beside Her on the floor in the Catification Room. In the middle of that night Sammi Jo got up and drank some water. She also ate a few bites of some wet food I had out for Her.
The Catification Room / Chapter Coming Soon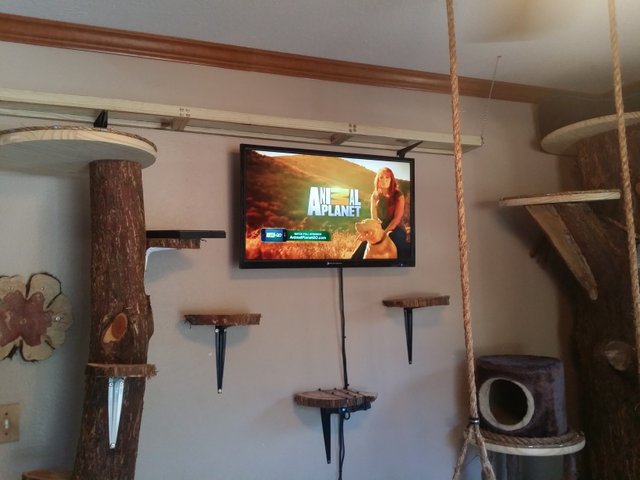 The next Morning I was standing in the kitchen. I felt Her rub passed my Leg. I froze. I wondered, would She snap at me? Would I get bitten if I reached for Her?
This photo was Her way of saying She still loves me. The figure 8 ankle rubs and belly surrender.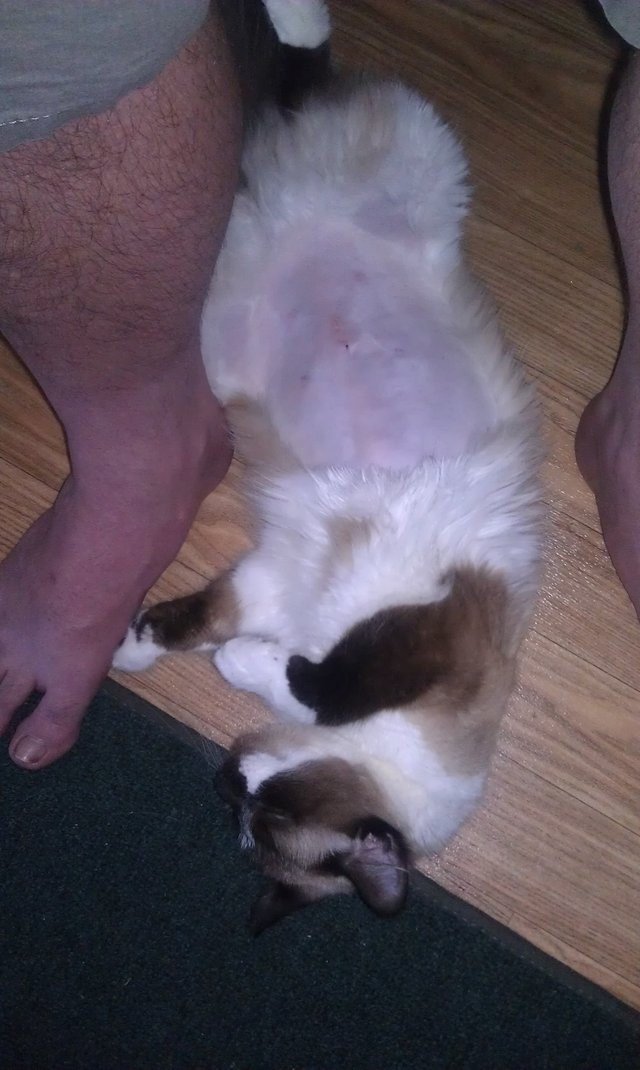 After 3 years of psycho cat from HELL. Was the cat lying at my feet finally going to calm down and be the cute little lovable fur ball that we all dream of……?
Not even close.
Sammi Jo is a BAD ASS BOSS CAT!!
She is the Alpha Female.
Sammi Jo Really Does Run This Show..!!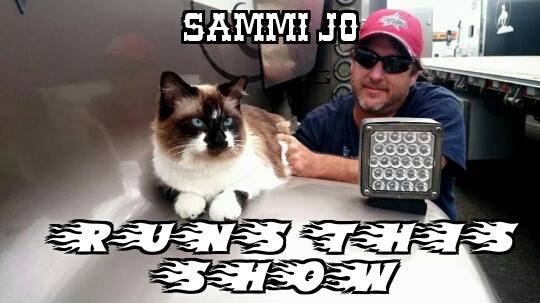 Coming Soon Chapter 9 / Walking The Dog Cat / The Walkabouts