Do you prefer automatic vehicles or Manuals?
Hello dear friends of Steemit, I hope you are very well.
When we are going to buy a vehicle, it is very common to have some hesitation between choosing it with automatic transmission or manual transmission.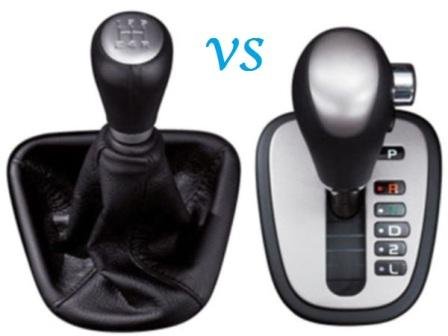 The automatic transmission is a gearbox that can not alter the gear ratio by itself, so it is necessary the intervention of the driver to do so. While the automatic transmission is a gearbox that does not require the intervention of the driver, it is capable of performing gear changes autonomously.

In countries like the United States, the majority of the population uses automatic cars, while in Europe, synchronous or manual vehicles are more common..

Many relate automatic cars with apathy and laziness to drive, and are usually driven by seniors.

In my personal opinion I lean towards synchronous cars. In synchronous vehicles the acceleration is more immediate, you feel more the torque and power of the engine, you feel more control over the vehicle, and you manage to revolutionize the engine as far as you want, you also feel more the speed when driving.

Among the advantages that we can find in manual vehicles over automatic, is that manuals are usually cheaper than automatic, the automatic transmission tends to be damaged faster than the synchronous, synchronous vehicles when they are battery deficient or have problems with the ignition, can be started with a push, the brake system wears less than in vehicles with automatic transmission, among others.

The only disadvantage in my opinion is that when we are in queues of traffic tends to tire the foot from so much pressing the clutch, and the driving of a manual vehicle requires more concentration and dexterity.

However I also like the automatic, of the 5 vehicles that I had one was automatic and I was amazed, they are very comfortable driving.

Tell me, do you prefer automatic or synchronous vehicles?