Cannabis Hydrotherapy: Infused Moisturizing Bath Bombs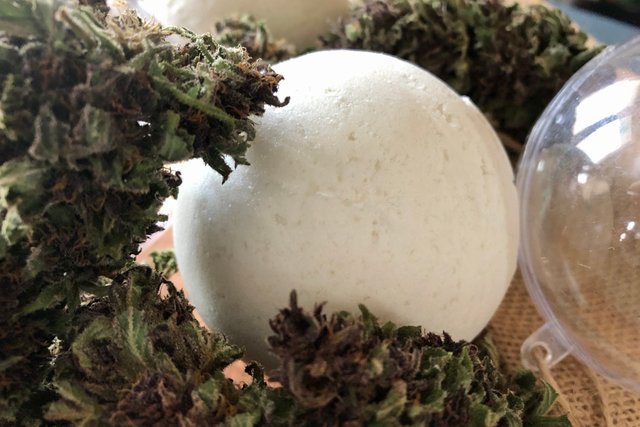 Mixed Mediums, Mixed Disciplines.
Growing, fermenting, extracting, concentrating, compounding, applying therapeutically...in fun ways.
Thoughts Become Things When Fuelled By Emotion.
On that note, let's build a THC-laced bath bomb.
One that could actually heal the mantle of dry, cracked, damaged skin and reduce the inflammation levels surrounding the 300+ joints (contained within a human body) at the same time.
Forget the yellow #5 and blue #1 colour dyes. You won't need them.
The funkiest item that you WILL need to make these bombs is a mold or form to shape them.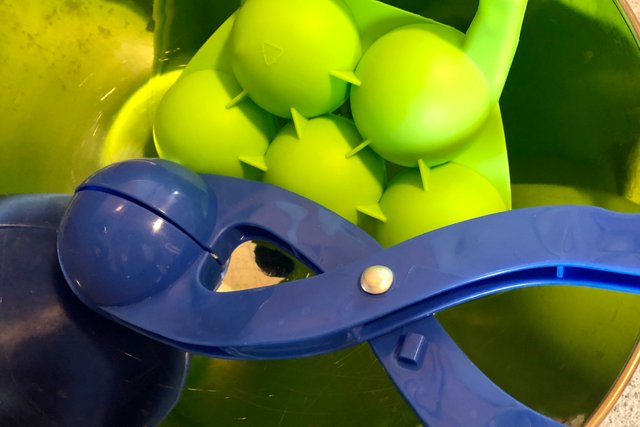 I bought these for a couple of dollars.
Their original purpose is:
to be the forms used in making snow balls on mass
...like, in a hurry because you're getting your ass kicked on the losing end of a snowball fight. (~ So Canadian.)
Compressing the ingredients together;

Using a fine mill level of the dry ingredients;

Along with the correct moisture level from oils;
determines whether a bomb will hold its shape and payload or be a crumbling mess of a weak-ass delivery system.
That (the mold) and maybe finding citric acid in powdered form will be the two most difficult actions or parts to making your own bombs.
The best part is that the recipe will still work, even without the pain-relief that cannabis brings to the bathing experience.
This Recipe Will Yield 2 Big Balls.
Seriously, do you need to handle more than two
?
(I ask myself that exact same question, every damn day, it seems. The answer varies. It depends on whether I need to handle my own, or not. See, you can't really ask, so I'll I can do is fill in the blanks as we go along. Lolz!)
Ready?
1 cup baking soda
1/2 cup of citric acid (powder form)
1/4 cup of Epsom salts (magnesium sulfate)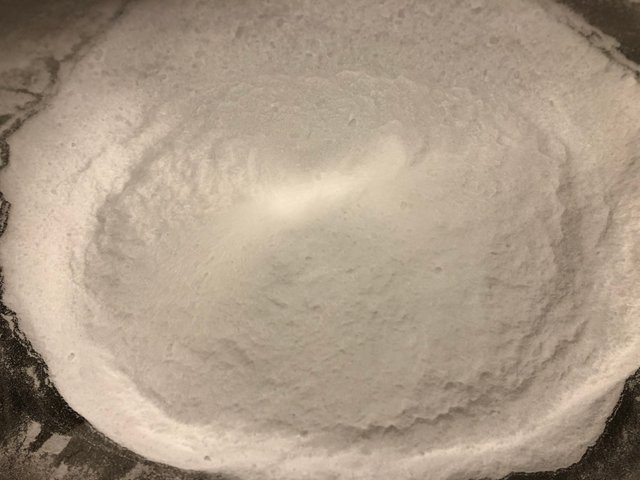 Whisk all the dry ingredients in a large mixing bowl.
1/2 tbsp of Shea butter (melted)
Add the melted Shea butter.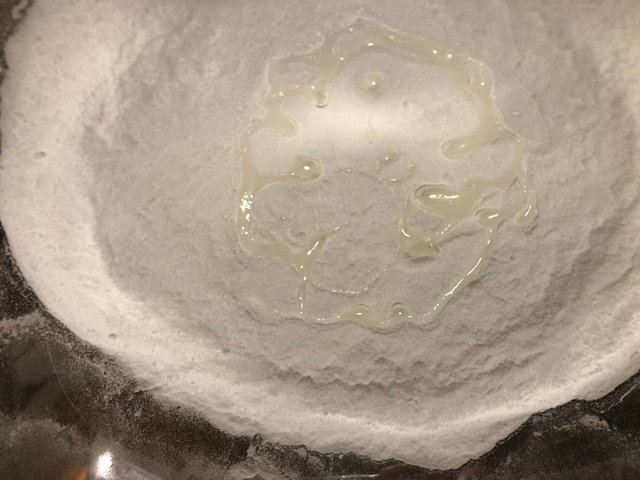 1/2 tbsp of coconut oil (long chain is fine, infused with 1/4 gram of cannabis concentrate and melted.)
Melt the coconut oil, whisk in the cannabis concentrate or use previously infused coconut oil.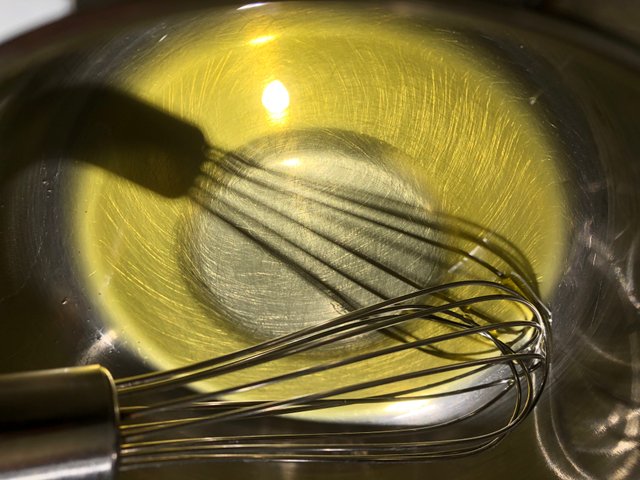 25 drops of the essential oils of your choice.
I blended: clove, lemon, cinnamon, eucalyptus and rosemary essential oils for pain relief but chamomile, geranium and lavender (think soft flowers) are generally better for dry skin repair.
Add all the oils to the dry ingredients.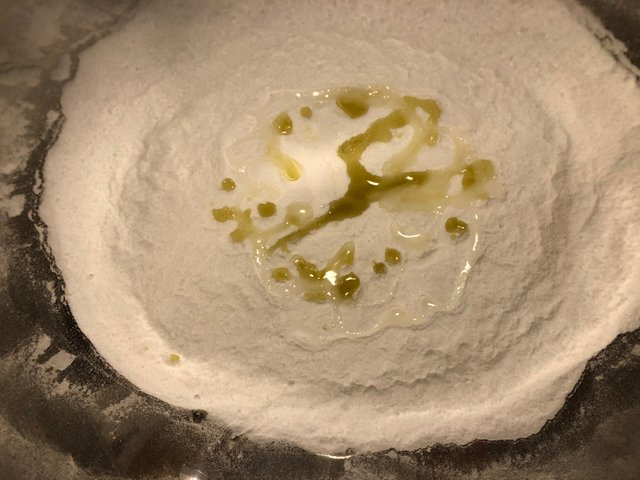 Add 1/2 tbsp + 6 drops of cold water (if you need it to encourage clumping. The mixture should feel mostly dry but will hold together like damp sand. Add water carefully by the drop so you don't get it too wet or, activate the bomb before you get it to set-up.)
At this point, I put on a pair of gloves and worked the mixture by hand to make sure all the oils and the little bit of water were evenly dispersed. The citric acid powder is a mild acid, so if you're tackling more than a few bombs at a time, you'll want to were gloves. The water will create a small foaming action, which will stop as soon as you start to work it into your mixture. Once you start adding liquids work the mixture quickly until it begins to hold its shape in your hands. (Remember, the consistency should resemble damp sand when it's ready to be put into molds.)
Fill the molds and then remove the contents in a solid piece. Place onto a baking sheet to cure.
Let the balls cure for 48 hours before handling, packaging or gifting.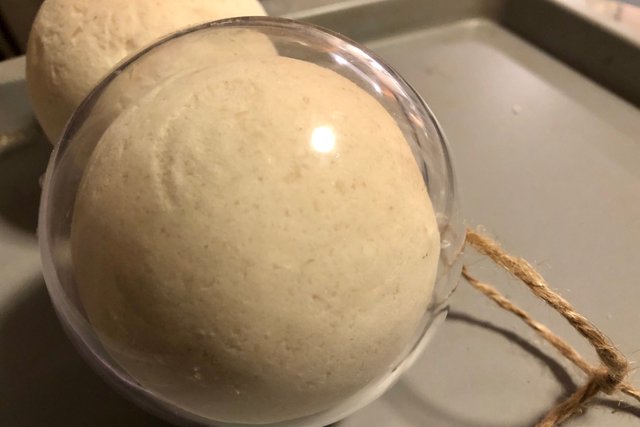 The basic cost to make these bombs (without cannabis) is approximately $2.50 (CAD) a bomb, including packaging.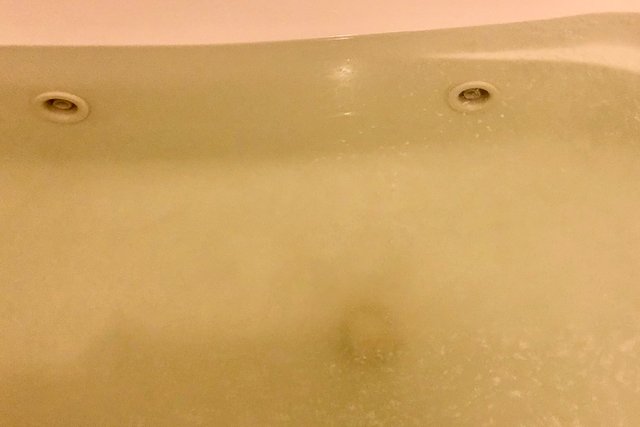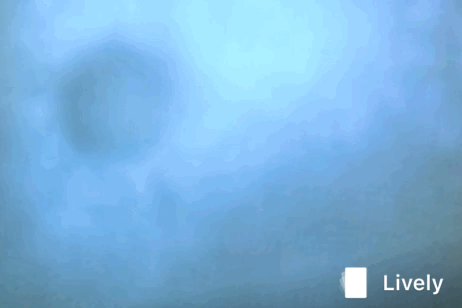 Without dyes, glitter and dried flower petals, the clean up of the tub afterwards is a non-issue.
There's an oil ring that requires a wipe, as you can see in the photo (below).
(If you can't see anything than no worries... because we're both golden. Lolz!)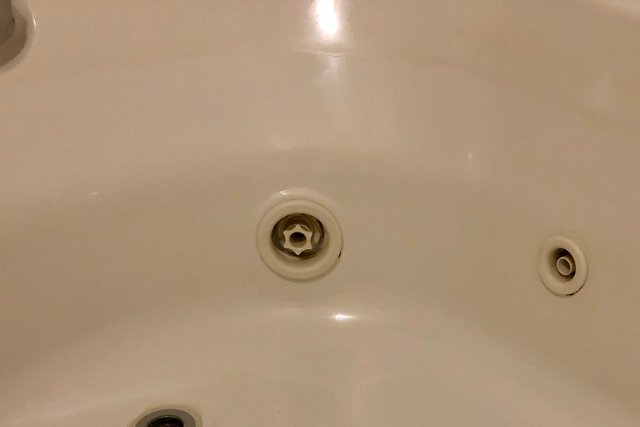 A bath that takes pain away and a tub that's easy to clean afterwards... is difficult to value. ;)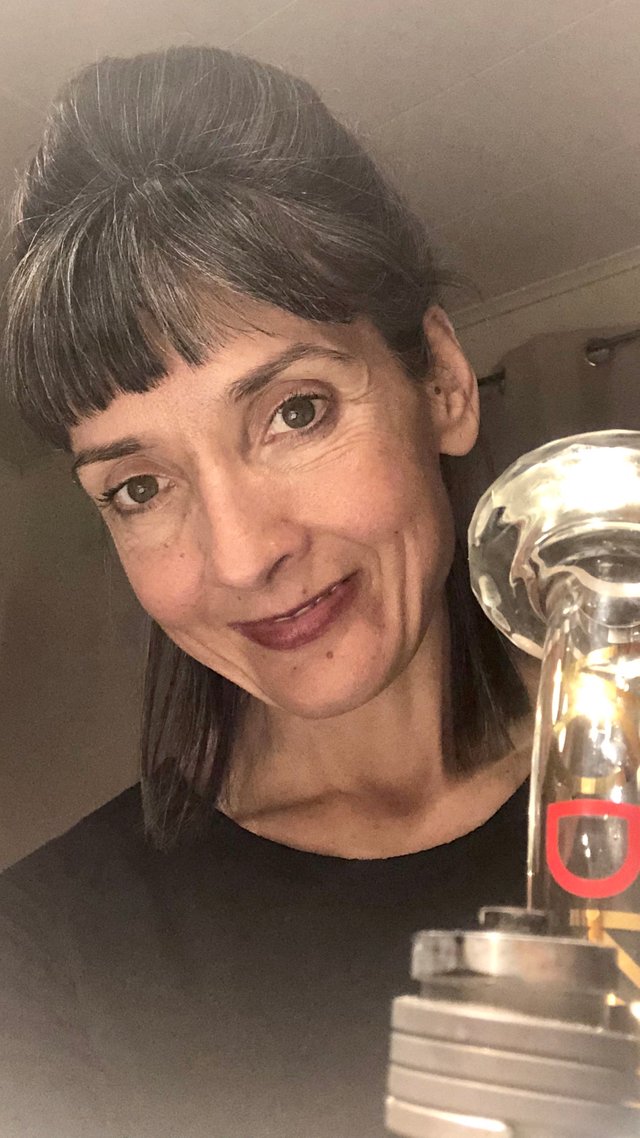 ~ Rebecca