Cannagar Wars (Part 3, Canna Steem Fest 2019)
What's up Steem! So welcome to part 3 of my serious of posts for the 1st ever Canna Steem Fest, held in Portland, Or. Part 1, I showed my day before the actual Steem Fest, part 2, I focused on the event, and the Steemians that attended. I left off at the start of the Cannagar part of the night. Which will go down in my memory as some of the best weed I have smoked in my entire life. Now I am not talking about any specific strain, I am talking overall. These Cannagars where filled with way more then just flower. If you check out this post, here, you will see all the entry's to the Cannagar Wars. We could not of picked a better night to have the Canna Steem Fest on.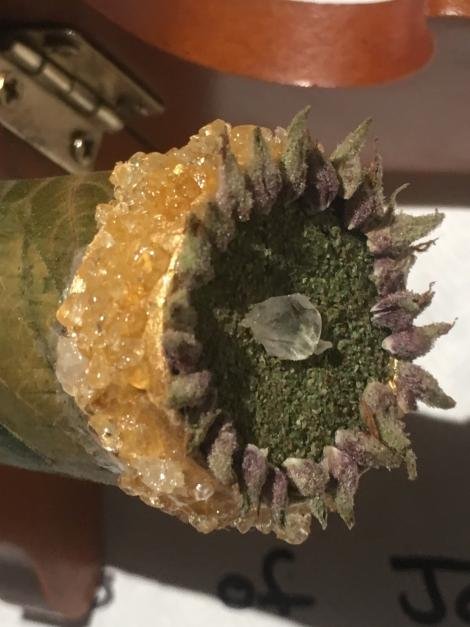 The winner of the Cannagar Wars. Also to our surprise is a Steemian, @cannabiscigars.
So I won't go in to detail on all entry's to the Cannagar Wars, since @qwoyn did a great post about it. Please check it out here to check out all entry's. Instead I will focus on the Cannagar's I actually got to smoke.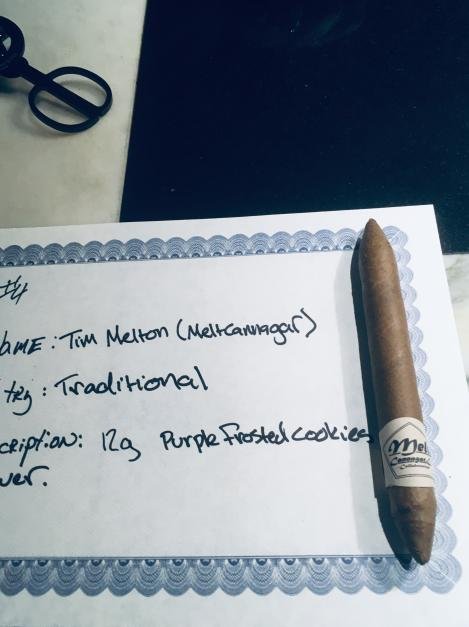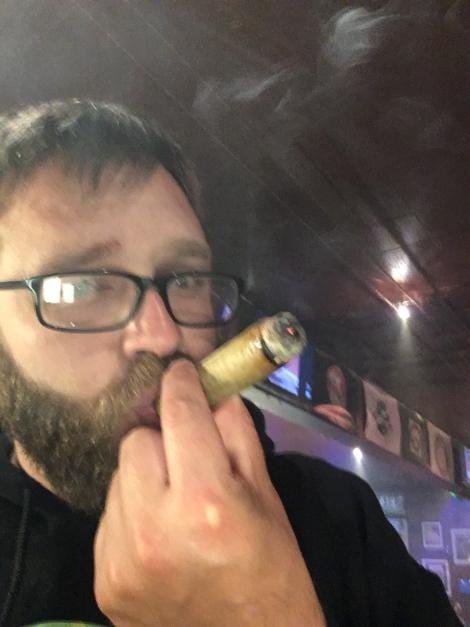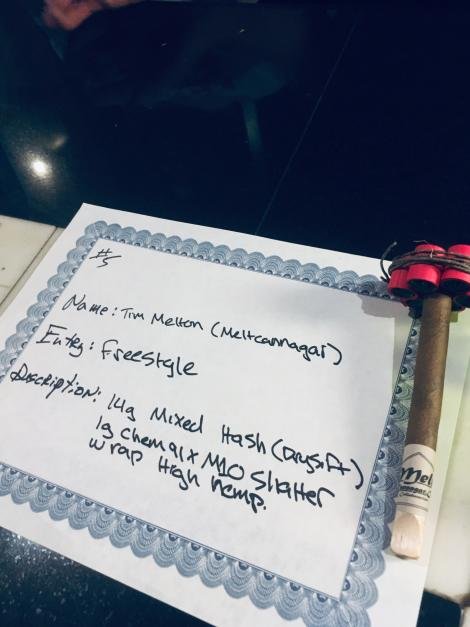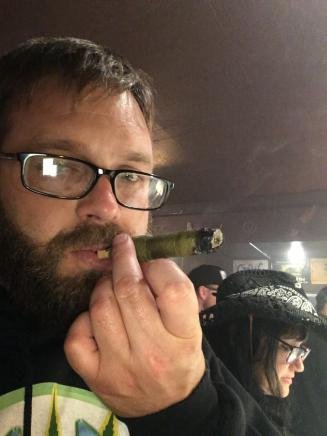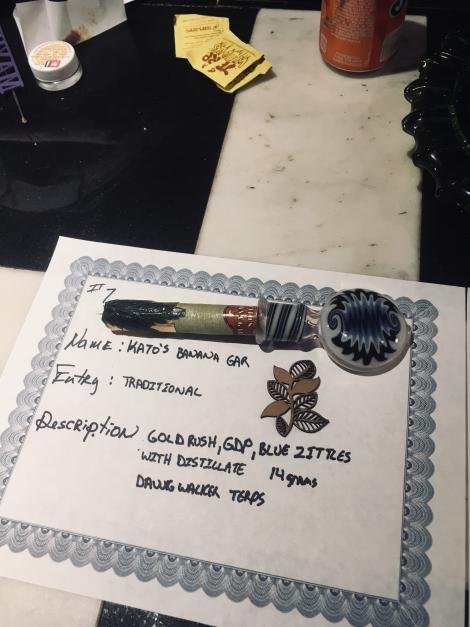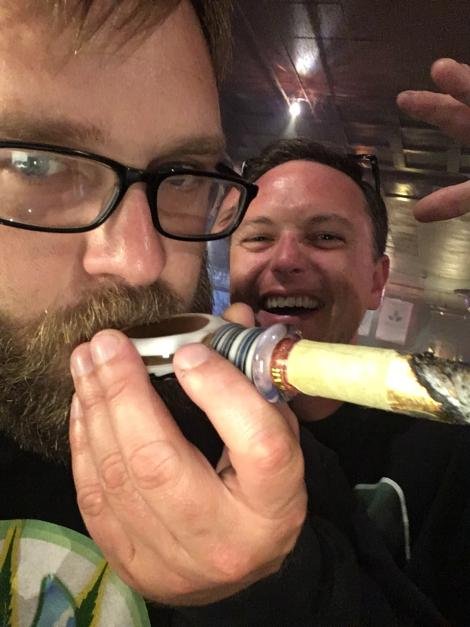 @qwoyn cheering me on. This Cannagar had a glass tip on it that had phenomenal air flow. I would equate it to almost like a gravity bong, very impressive.
Then for the last Cannagar, drumroll please...………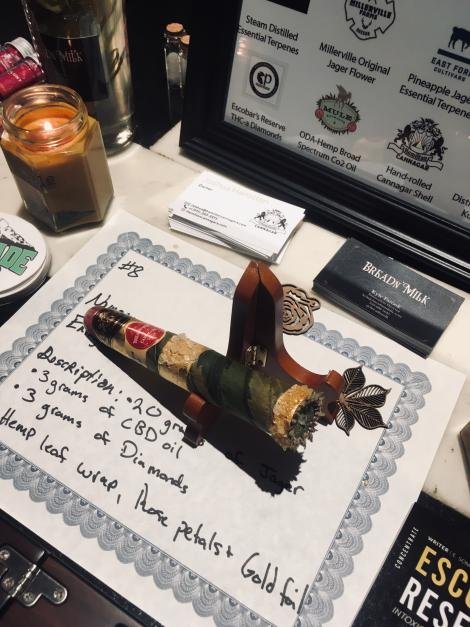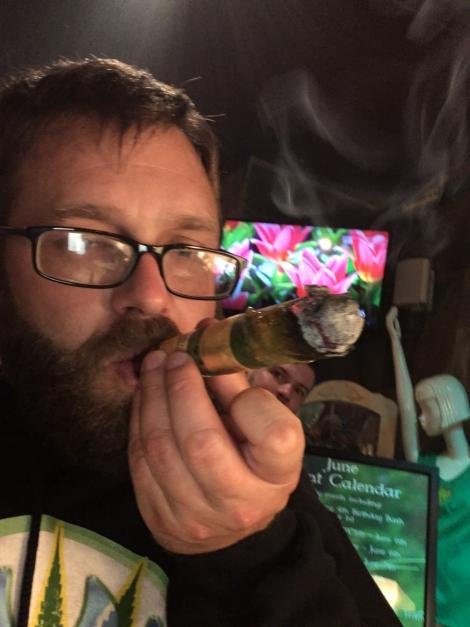 The winning Cannagar of the night was in a class of it's own, and made by a Steemian! @elametnal did an interview, check it out! Taking a puff from this thing was packed with flavor. Also the buzz was very pleasant. The added terpenes, and with the CBD isolate just gave this a balance, that I have yet smoked in my 20+ years of smoking cannabis. I truly can say this was the best I ever have smoked, hands down.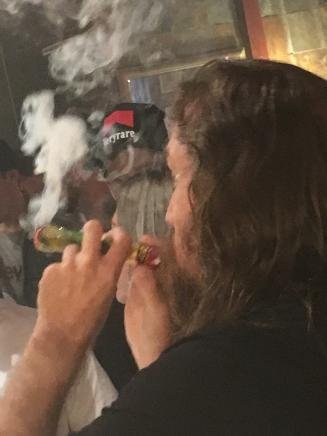 @richardcrill taking his first puff off the winning Cannagar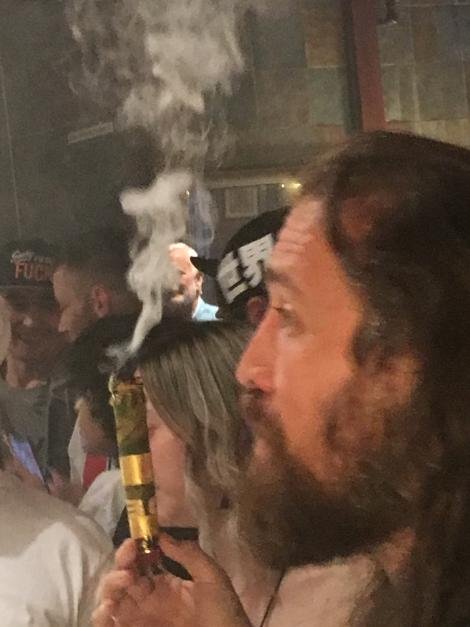 And here is his reaction to that first hit! His expression says it all. It was fucking amazing.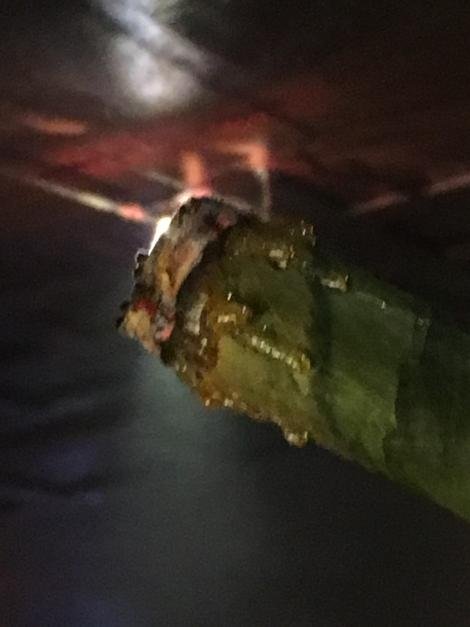 If you look at the very first pic of this post, this is the melted THC crystals, running down perfectly.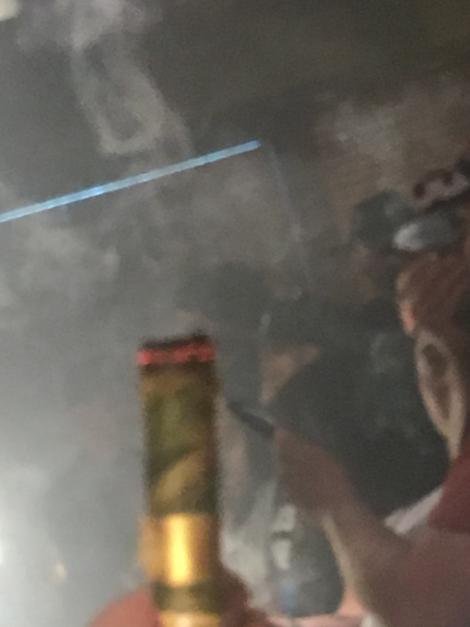 By this time, smoke has filled the room in a haze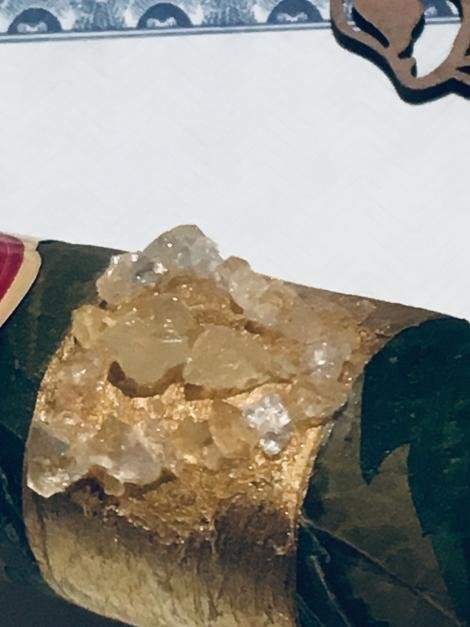 This is CBD isolate. 99% pure CBD. It took 1 1/2 hour to burn to the middle to get to this part. As soon as it did, they gave out dabs of it. I totally missed that part.
Which I do fill there where a lot of things I did not fully take in. But only because of all the excitement, and damn I was stoned out of my mind! It truly was an amazing night, and Canna Steem Fest was a great success. Canna Steem Fest 2 will be going down, next year at the same place. Exact details will be announced soon. I would love to have it again when Cannagars 4 goes down. So we shall see. Start saving money now my cannabis lovers of the block chain. I hope to see you and blaze with you next year! This sums up my series of posts, hope you all enjoyed. I had so much fun, and will be talking about this night for a long time. It truly was amazing to meet some great people, and smoke some exceptional cannabis. PEACE.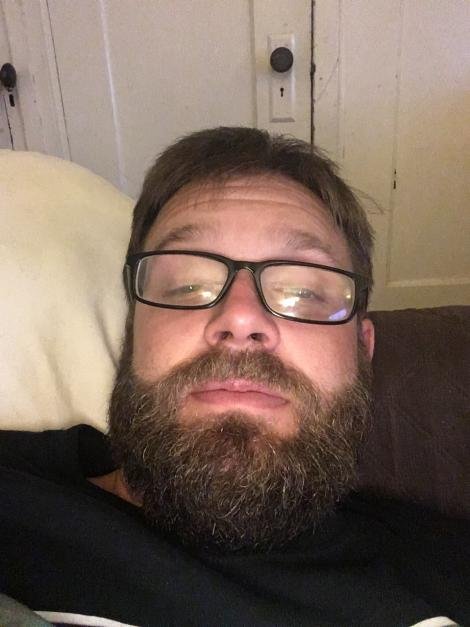 I was the most stoned I have ever been after Canna Steem Fest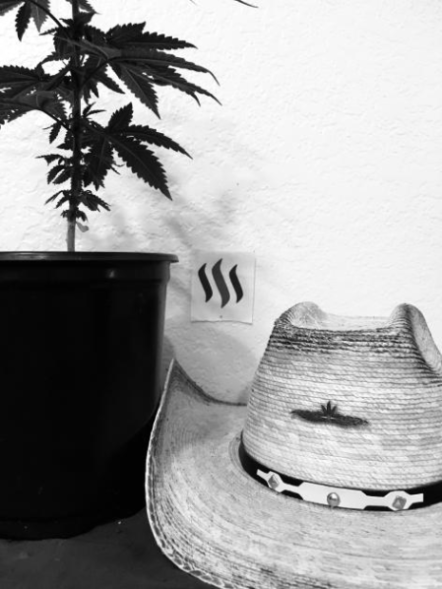 Canna Steem Fest 2019