What's up my Canna lover's of the block chain! Well for those in the know, Canna Steem Fest went down over the weekend in the lovely city of Portland. I had to get a rental car, and leave my town of Salinas, Ca on Friday, and come back home Sunday, 12 hours each way. So my stay was basically just for one day. But that one day did not disappoint. I got to meet some amazing people. Here is a little glimpse into my day, before the Canna Steem Fest, which will go down as one of the greatest Steem meetups in the history of Steem. But don't worry, this will be the first of many!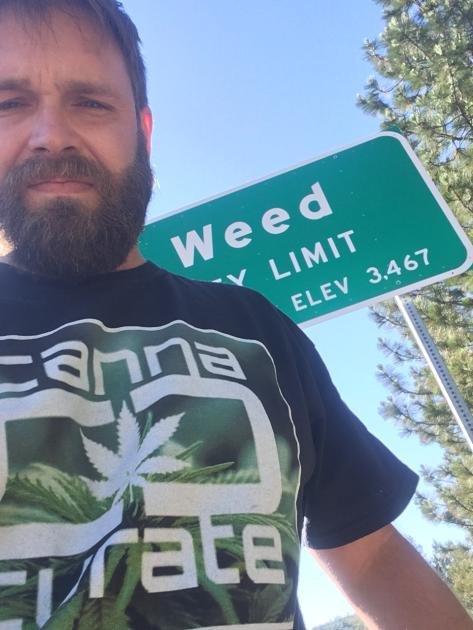 Represented Canna Up in lovely Weed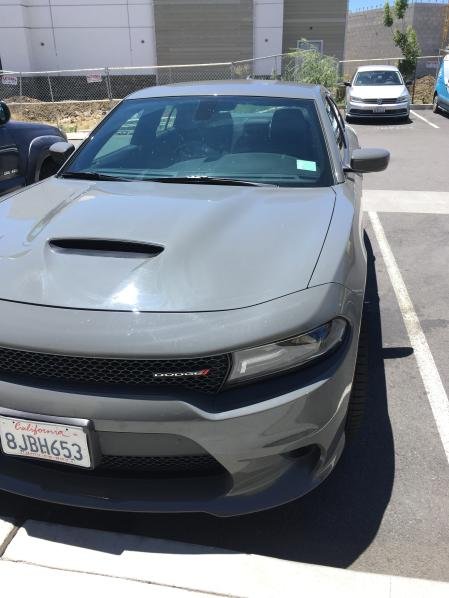 Dodge Hemi Charger
A few days prior I prepaid for a rental, in hopes I would get a electric compact. But as soon as I get to Hertz, they informed me they had no compacts. To my surprise it was a Hemi! To me this a a total dream car. But not a type of car I wanted to drive 1400 miles in! But to make it to Canna Steem Fest, I had to accept, and move forward. Surprisingly I got 28 miles to the gallon on avg. Spending a total of 180$ in gas. Not cheap, but not bad. Damn was it a fun car.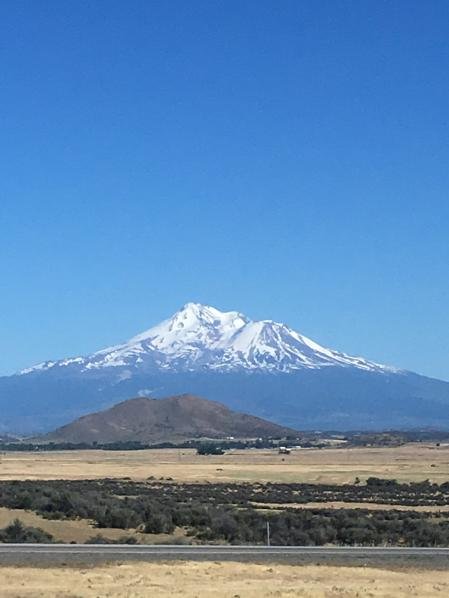 Mt. Shasta
Dan's house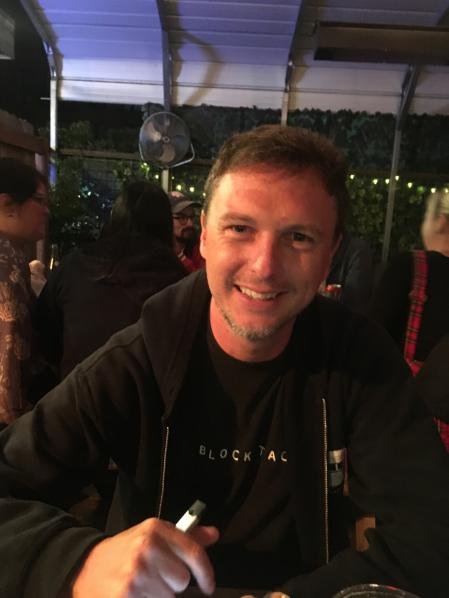 @qwoyn, creator of @hashkings
I arrived in Portland at Midnight. As soon as I unloaded my luggage, Dan and I enjoyed a couple beers at a bar down from his house. I am not much of a drinker these days, but it sure was nice. Thanks for having me Dan, your hospitality was wonderful!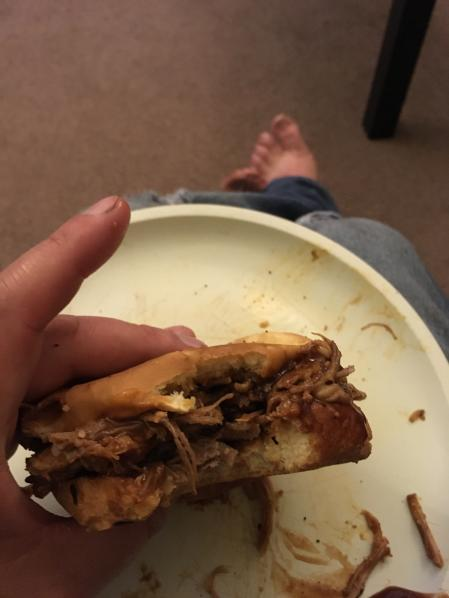 Dan's wife made me a sandwich that was fucking delicious!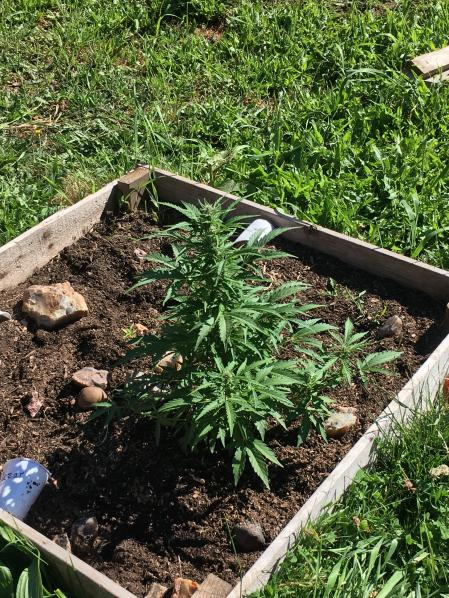 Dan's auto flower, which he say's he will never do an auto again, I don't blame him. I really don't see what the fuss is either with autos. It sure does look cool though.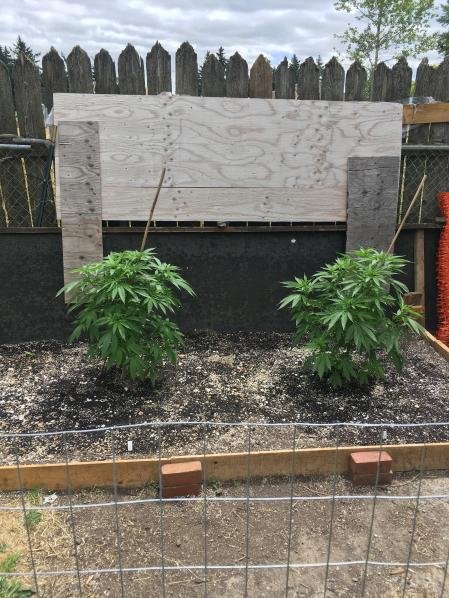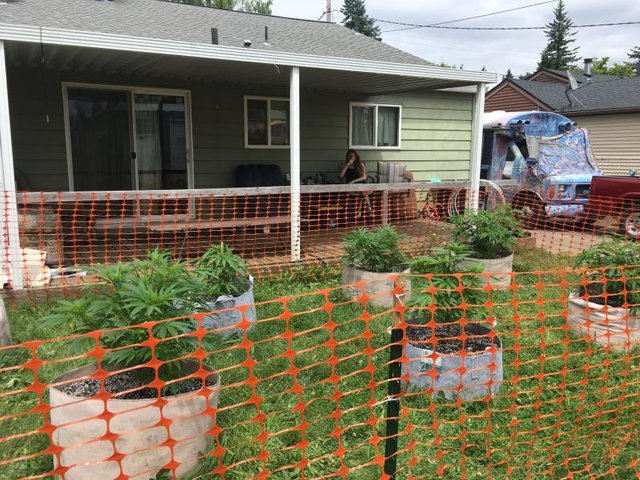 @elamental's back yard garden. Check out his most recent post here
On Saturday I had some time to kill. So I decided to go hit up Mr. @elamental and @hempress. It was about a 30 min drive from Dan's house. I got greeted to a few bowls of some of his outdoor. I highly enjoyed it. It's been awhile since I have had some good outdoor, so it was a nice treat. Also the hospitality they provided was amazing! I don't know if it's a Portland thing, or a Steem thing. Much appreciated guys.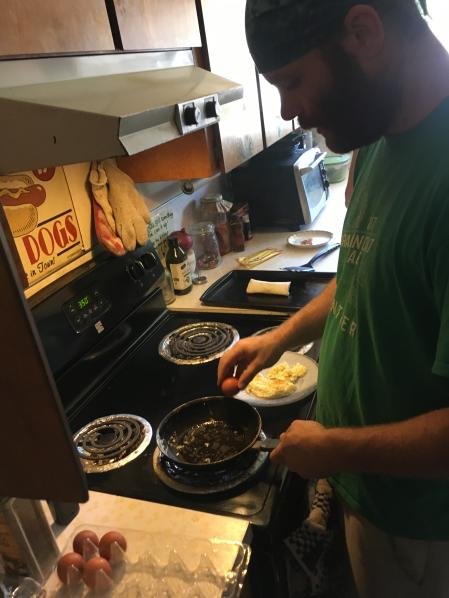 Not only can this guy make beats, he also can make a killer breakfest!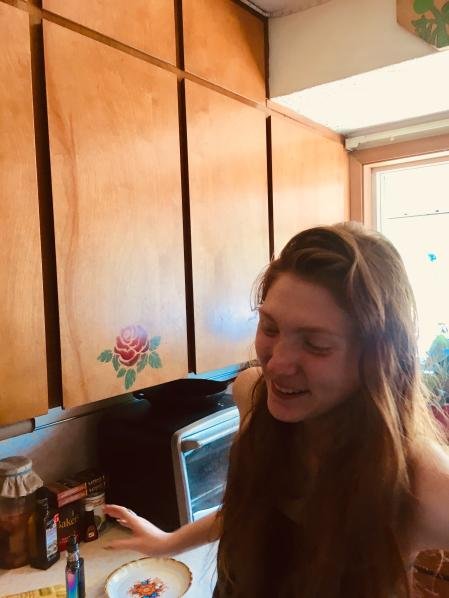 @hempress laughing it up!
I do have to apologize for my pic taking abilities, I was so stoned, and a little awkward, lol.
So as I was sitting there smoking on a bowl, I was going to get up and head to Gresham to see my brother in law. That was until then that Saas informed me that @alchemage was on his way over.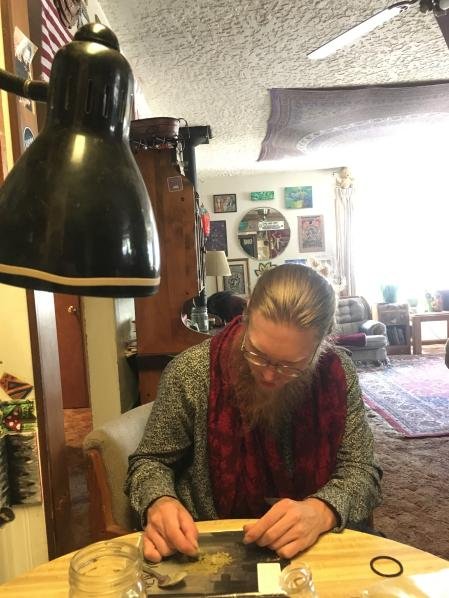 @alchemage getting some kief packed up
Yeah I was very surprised on his arrival. He even gave me a special treat, which I shall do a whole post dedicated to it.(Hint: it is a cannabis product) I do have to say up to this point, I was already happy with my trip. Only thing that really sucks, is it was short lived. Thank you so much for accepting me into your homes, and lives for a short time. I will remember this for ever! But there is more to this trip. Canna Steem Fest actually took place a few hours after these photos. Stay tuned for part 2 of my trip to Portland. In the mean time stay positive, and have a great week!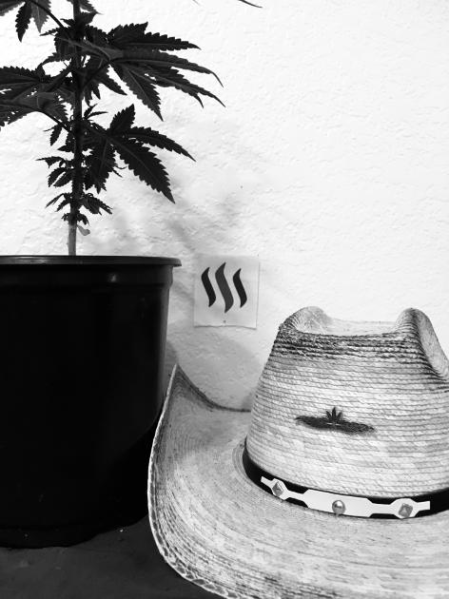 Canna Steem Fest 2019