What's Up Reefer Revolutionaries & Steemian Stoners?!  Welcome to my new Steemit blog: 
@DC420LA: A CANNABIS CHRONICLE 
U.S. CANNABIS & MARIJUANA HEADLINE NEWS! 
A quick look at headlines of medical and recreational cannabis news in the U.S. and the current state of legalization throughout the country. For full coverage, visit www.dc420la.com and sign up for our newsletter to receive a complete breakdown of all the days news in the cannabis space. And join us Sundays LIVE! at 4:20 Pacific for The Week in Weed on DLive! Blunt commentary on the week's mainstream marijuana news, the politics of pot, cannabis cures and the fastest growing business in California and the US - but can still get you locked up for life in some states. Maybe everywhere!
Starting today, but just the next two weeks, the FDA is soliciting comments on  International Drug Scheduling; Convention on Psychotropic Substances; Single Convention on Narcotic Drugs; Cannabis Plant and Resin; Extracts and Tinctures of Cannabis; Delta-9-Tetrahydrocannabinol; Stereoisomers of Tetrahydrocannabinol; Cannabidiol; Request for Comments 
In their summary: 
 The Food and Drug Administration (FDA) is requesting interested persons to submit comments concerning abuse potential, actual abuse, medical usefulness, trafficking, and impact of scheduling changes on availability for medical use of five drug substances. These comments will be considered in preparing a response from the United States to the World Health Organization (WHO) regarding the abuse liability and diversion of these drugs. WHO will use this information to consider whether to recommend that certain international restrictions be placed on these drugs. This notice requesting comments is required by the Controlled Substances Act (the CSA). 
Check out our coverage of the story on The Week in Weed yesterday:
We've reported on the record breaking cannabis job growth on our show, beating both healthcare and tech industries. Here is Tom Angell of Marijuana Moment's coverage of the topic this week in Forbes.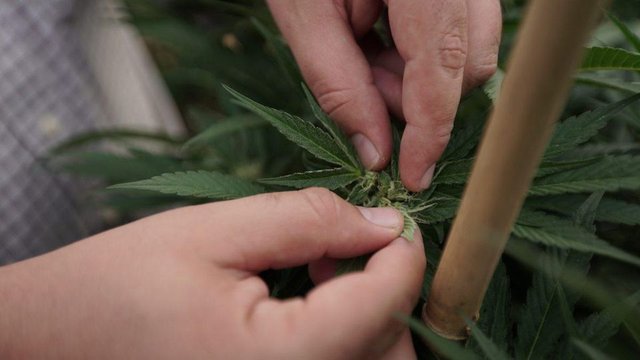 Photo courtesy of Chris Wallis // Side Pocket Images 
by Tom Angell of Marijuana Moment
 "The head of a leading firm that connects businesses with job seekers says that employment in the legal marijuana industry is growing faster than any other field. "You know what the fastest-growing job category in the United States is?" ZipRecruiter.com co-founder and CEO Ian Siegel asked. "Marijuana." And he should know. His company calls itself the "fastest growing employment marketplace" and claims to have "helped over 1 million businesses and 100 million job seekers find their next perfect match." "Twenty-nine states have legalized marijuana. There's 445% job growth in job listings in the category year over year," he said at a conference hosted by U.S. News & World Report on Friday. "Let me put that in perspective for you," Siegel said, reporting that technology jobs are at 245% growth and healthcare positions are rising at 70%.The data comes from an analysis ZipRecruiter did on job postings earlier this year. According to the analysis, the top metro areas for cannabis industry employment openings are as follows:"  
Los Angeles, CA
San Francisco, CA
Denver, CO
Seattle, WA
Miami, FL
Portland, OR
Las Vegas, NV
San Jose, CA
Santa Barbara, CA
Tallahassee, FL
More evidence of cannabis being used to alleviate the opioid crisis. Keep'em coming!
CBS News: Could medical marijuana help curb the opioid crisis?
"Medical marijuana could help quell the ongoing opioid epidemic, a pair of new studies contends. Opioid prescriptions tend to decrease in U.S. states that adopt medical marijuana laws or legalize recreational use of pot, two different research teams have concluded. The studies couldn't prove cause and effect. But one study found that opioids dispensed through Medicare's prescription drug plan decreased significantly if people had access to medical pot dispensaries or were allowed to grow marijuana for their own use. "We had about a 14.5 percent reduction in opiate use when states turned on dispensaries, and about a 7 percent reduction in opiate use when states turned on home cultivation-based cannabis laws," said researcher David Bradford, chairman of public policy at the University of Georgia School of Public and International Affairs. The other study, led by researcher Hefei Wen, from the University of Kentucky College of Public Health, found a decrease in opioid prescriptions covered by Medicaid in states that legalized either medicinal or recreational pot. Both types of laws were linked to about a 6 percent decline in opioid prescribing, researchers reported. "We do think there's good reason to be hopeful that cannabis might be one tool out of many we could use to address the opioid epidemic," Bradford said."There are major concerns in the new adult use cannabis market in California: Over taxation, regulation and bureaucratic bottlenecks. All keeping users in the local underground markets. 


There are major issues with the new tax and regulate scheme in California, all keeping regular cannabis users and driving new users to the underground markets.

California has plenty of cannabis, but depending on where you live in the state you may have to travel a long way to access it legally.
 California has an abundance of cultivators and a well-earned reputation for being a national leader when it comes to cannabis access. So with the kickoff of adult use legalization just a few months behind us, it might seem logical to assume Californians are up to their eyeballs in bud, but that's not really the case — at least where legal bud is concerned.In fact, because of the intense levels of local control written into the state's legalization policies, there has been slow, uneven rollout of adult use regulations and licensing, making access to legal cannabis highly dependent on geography. Many California cities and counties are banning cannabis business outright while others are placing restrictions on key industry sectors like cultivation.The Sacramento Bee recently produced a map showing that about 40 percent of California residents have to drive at least 60 miles — sometimes up to 120 miles — to purchase legal cannabis at a licensed dispensary. The map was created using Bureau of Cannabis Control records from early March, which showed that 284 adult use dispensaries that had been licensed statewide.The map also showed that only 30 percent of the state is 30 miles or closer to a licensed dispensary and that 29 percent of Californians had to drive between 30 and 60 miles to reach a licensed cannabis retailer. Generally speaking, Californians living in urban centers tend to have higher access than those in suburban or rural areas. 
Join us Sundays at 4:20 Pacific. Blunt commentary on the week's mainstream marijuana news, the politics of pot, cannabis cures and the fastest growing business in California and the US - but can still get you locked up for life in some states. Maybe everywhere! 
Streaming LIVE! on:
YouTube: http://www.youtube.com/c/DC420LA 
Facebook: https://www.facebook.com/DC420LA/
DLive:  https://www.dlive.io/#/@dc420la
WeedTV: https://watch.weedtv.com/store/channels/90
Follow @DC420LA: 
Steemit: https://steemit.com/@dc420la LIVE! 
Twitter: https://twitter.com/DC420LA
Instagram: https://www.instagram.com/dc420la/
We make no money on YouTube. YouTube finds my original content on cannabis "Not suitable for all advertisers" and DE-monetizes them despite allowing corporate media to profit on the topic.
If you find our efforts worthy and want to see more, you can SUPPORT DC 420 here:
ON PATREON https://www.patreon.com/DC420LA
Donate Steem or SBD: @dc420la https://steemit.com/@dc420la
Or with Bitcoin: https://greenaddress.it/pay/GA3XPNPWM2dvY6wiHJjXcWGUUD8Es9/
Or Paypal Me at: https://www.paypal.me/OurResistanceTV
This is a medical and a recreational cannabis show originating from California designed to inform and educate people 18 and older about the benefits of the cannabis plant and to do our part to normalize the use of cannabis as a medicine and for recreation.
Cannabis products have intoxicating effects and may be habit forming; it can impair concentration, coordination and judgement. Do not operate a vehicle or machinery under the influence of this drug. There may be health risks associated with consumption of this product. For use only by Adults twenty-one (21) and older or medicinal patients with a recommendation over the age of eighteen (18). Keep out of the reach of children.
Copyright Disclaimer Under Section 107 of the Copyright Act 1976, Allowance is made for "fair use" for purposes such as criticism, comment, news reporting, teaching, scholarship, and research. Fair use is a use permitted by copyright statute that might otherwise be infringing. Non-profit, educational or personal use tips the balance in favor of fair use.