AI Camera, New Vendor Smartphone Sales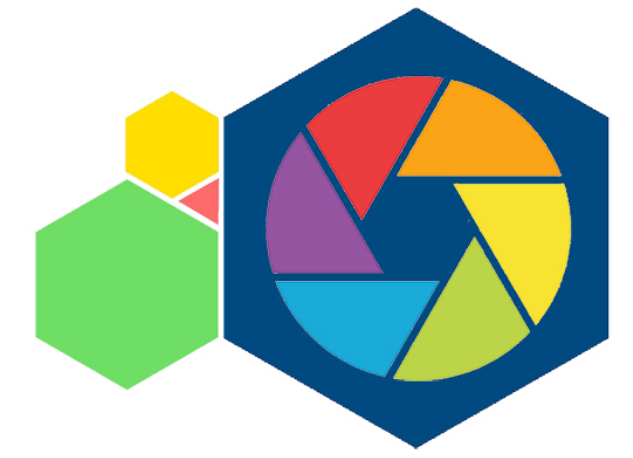 Lately, many smartphone vendors offer camera features equipped with artificial intelligent (AI). The use of AI or if simply interpreted is artificial intelligence, is now more prevalent especially for additional features in the smartphone camera. This may be a new standard on smartphone cameras.
The use of AI in cameras powered by Google has successfully introduced AI on its smartphone camera in Pixel 2. Thanks to this technology, Pixel 2 camera can produce images that are almost equivalent to DSLR cameras that are widely used by professional photographers.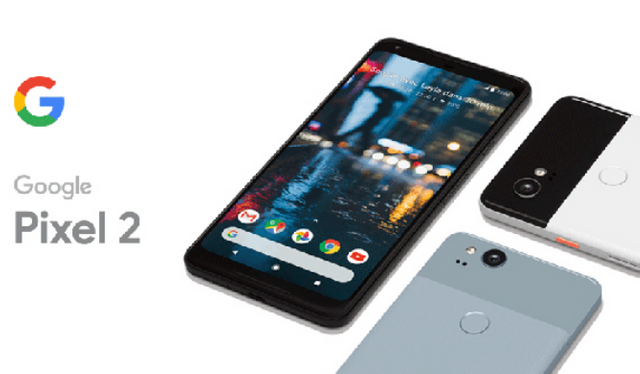 Google Pixel 2 and Pixel 2 XL, released in October, have been equipped with an AI camera featuring portrait mode. So, although not yet using dual camera lens, Pixel 2 can be used to take portrait images to produce bokeh effect.
Google portrait mode automatically applies an unfocused effect within four seconds, making the subject stand out by blurring the background. Thanks to AI, users can also better control the forms of "bokeh," or opaque effects.
Google Pixel 2 is not marketed in Indonesia officially. But if you're curious about the quality of Pixel 2 cameras, take a look at the DXO Mark page, a site that specializes in the quality of famous smartphone cameras.
Associated with AI, Chinese smartphone vendor Huawei has also been seriously anticipating this trend. Last year Huawei developed their latest HiSilicon Kirin 970 mobile chip. The chip is claimed to be the first to have a dedicated neural processing unit (NPU).
The AI ​​chip in Kirin 970 uses a technology called "neural processing". This is a differentiator from existing competition, giving users a device that has standalone AI functions as well as cloud-based AI.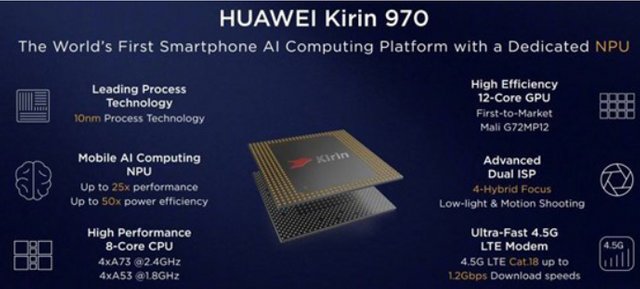 Smartphone with Kirin 970 is first launched is Huawei Mate 10. Then there is Honor View 10 which has just launched in Indonesia. Well lately, smartphones with AI-tech cameras increasingly mushrooming. Call it Vivo, Oppo, Xiaomi, Samsung, Asus, LG, Honor, Huawei and several other brands almost simultaneously release the smartphone product with AI camera.
What's the point of AI on a smartphone camera?
Artificial intelligence (AI) will be increasingly used. Not just on smartphones but also other devices. Before being used as a complement to smartphone cameras, AI features are used to understand human speech such as Google Now and Siri features. This also triggers the presence of smart speaker devices.
Well, the use of AI in the smartphone camera actually to reduce the limitations of the ability of the lens. "Software is becoming increasingly important for smartphones because they have optical physical shortcomings, so we've seen an increase in computational photography trying to mimic optical zoom," said imaging analyst Arun Gill, Senior Market Analyst at Futuresource Consulting, as quoted by PULSA of digitalcameraworld.com ( 28/2).
For example, as Google does on Pixel 2 as described above. To get a bokeh image, the smartphone manufacturers use two cameras with two different tasks. One to focus on the object, another to take a background image. As a result, users can enjoy images with bokeh effects.
While Google Pixel 2 uses only one lens, the AI ​​plays a big role to be able to process the image becomes more dramatic. AI also has an important role to bring face unlock feature. Just as Xiaomi does on the Redmi Note 5 product, which features face unlock on the device using AI.
Other uses are with AI then image processing will be processed using algorithm to replace optical process, and can to improve image quality by using machine vision to identify the contents of an image. Thus, users no longer need to do manual settings because AI can recognize the object whether it is human, animal, natural scenery, even more specific.
The use of AI on the camera selfie for example, will allow users to get the results of lighter photos, bright skin color and filters accordingly. Previously, the technique behind the filter to get 'smooth skin' and 'beauty' mode is simply by blurring the image to conceal imperfections. Now, the process is played by AIs that are designed to train algorithms about people's faces.
For Who AI Camera?
AI feature on the smartphone camera can be used for anyone, especially for those who are awful even about photography. The role of AI here will allow users through the process of setting up and even the editing process.
But not necessarily with AI editing software becomes unnecessary. AI is a complementary technology, which makes editing photos more automated. But for professionals, the role of editing is still very necessary. Then will this also turn off the photographer's profession?
"Professional photographers make money when they are taking photos, not when they are processing images," said Simon Fitzpatrick, Senior Director, Product Management at FotoNation as quoted from digitalcameraworld.com PULSE. "AI makes a professional-looking creative effect more accessible to smartphone users, and it helps professional photographers maximize their ability to make a living," he added.
Currently AI is indeed a new feature in smartphone cameras, but its amazing algorithm and automated software levels that enable this technology will soon be proven and it is not impossible also to be present in professional cameras.
So, is this feature just a gimmick? we think not, because the AI ​​itself will be more widely used in various features. AI also became an important conversation at the Google I / O 2018 some time ago.
However, according to observers, the expansion of AI into this wider type of hardware presents a new problem - increasing hardware complexity, also requires a high-level programming language that millions of developers rely on, and will overhaul platforms like Android even further.