How To Claim $10+ In FREE Byteball Bytes (GBYTE) RIght Away!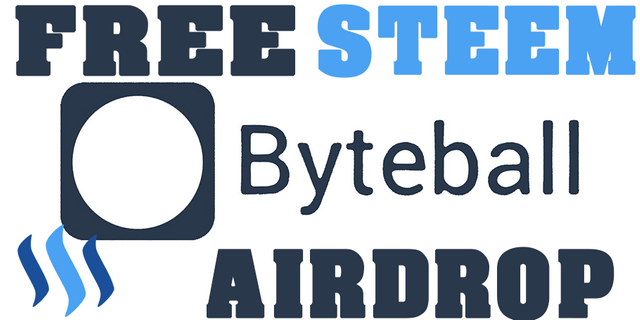 Byteball Bytes (GBYTE) is a cryptocurrency listed on Coinmarketcap and is traded on Bittrex. As a Steem account holder, you can get FREE MONEY by downloading the Byteball wallet, on your computer or smartphone, and verifying your Steemit username.
Your reward is split 50/50 between cash and a smart contract, much like rewards are split on Steem between Steem Dollars and STEEM. This means that 50% of the reward is spendable immediately after attestation. The other 50% is paid to a smart contract that can be unlocked after one year. Once this time period is reached you will be able to withdraw the remaining 50% of the reward.
Depending on your reputation score on Steemit, this is the amount of money you get in GYBTE:
Reputation 45 or above: $10.00 reward
Reputation 50 or above: $20.00 reward
Reputation 60 or above: $80.00 reward
Reputation 70 or above: $160.00 reward
The process takes only a minute or two and you can transfer the funds to Bittrex right within 15 minutes, and buy BTC with it. (maybe even power up some STEEM, huh?...wink, wink)
Here is the process, step by step:
Download Byteball wallet by clicking here: http://bit.ly/Byteball

Once installed, open the wallet and go to Chat > Add a new device > Accept invitation from the other device and copy-paste the following code:
byteball:[email protected]/bb#HLLG65Q3GSKVXWSGXTLTID3SNLGA3VVS
This will open up the Steem Attestation Bot After that, just follow the simple instructions. You will need to enter your Steemit username and password via SteemConnect and a few seconds later you will have your GBYTE in the account, ready to go.
Good luck!