Byteball Sports Betting Bot Statistics
July has just ended, it's a good time to present what happens on the Byteball Sports Betting Bot by showing some numbers.
Unique users per month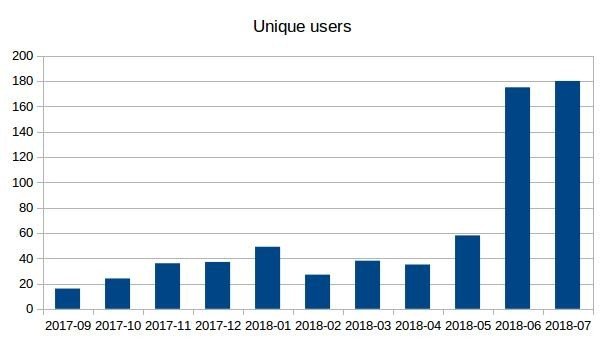 This chatbot was launched in last September in a very primitive version. Although it lacked of features to be convenient to use, it was adopted immediately by some players.
While it was constantly improved, it's only in May that we observed an increased number of players. It was due to the release of the API for makers that brought more liquidity and better odds as well as some promotion campaign from Byteballjesus.
In June, we saw an awesome influx of new players due to two factors: the Venezuelan airdrop and of course the FIFA World Cup.
Language selected by users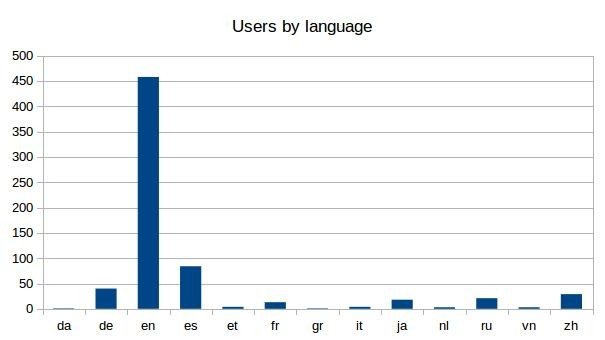 Without surprise, English is the main language chosen by users followed by Spanish and Deutsch. It's worth to be noticed that Chinese is 4th.
Bets per month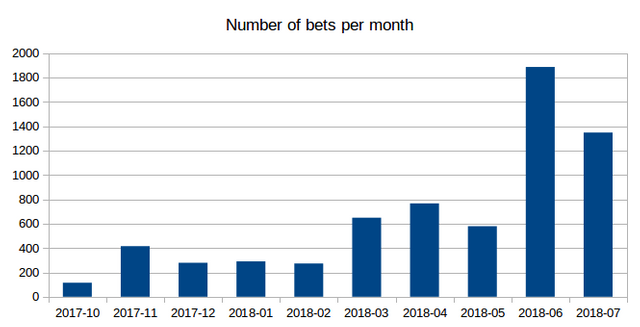 This is certainly the most interesting metric. We can observe a big gap and a record for June thanks to the group stage of FIFA World Cup. Unfortunately, we weren't able to break this record again in July since less games were played in knockout stage and the Betting Bot had to be shut down during the week-end of the final when the network suffered issues that required an update.
Bets by sport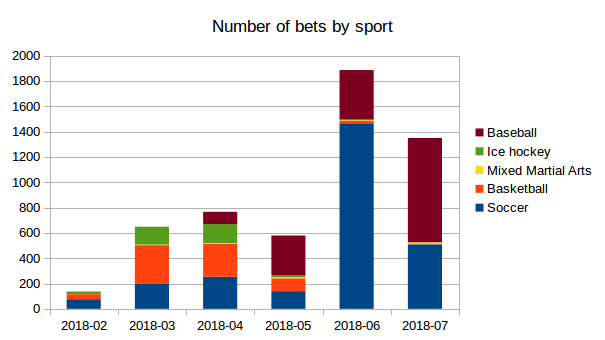 For this metric, we don't have data before February due to a rework in DB structure.
Obviously most played sports depend of the season. Soccer is the sport with the most bets on overall while Baseball is second. It will be interesting to see if new comers will play when NFL, NBA and NHL will be back next autumn.
Takers gains Vs Makers gains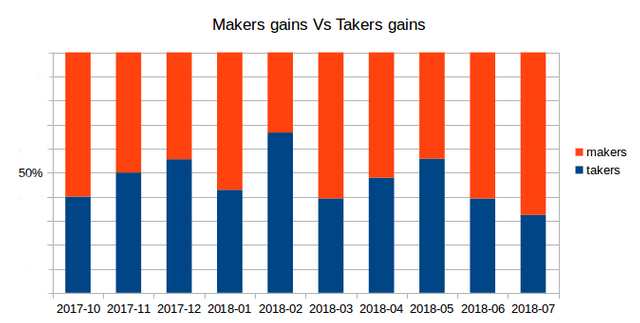 Last graph is monthly distribution of gains between makers and takers. We could expect that makers always succeed to take some money from takers but it's not the case every month!
In December, February and May, takers were the winners.
June and July were very profitable to makers since many favorite teams were taken out from World Cup.