The two truck crashes I saw this morning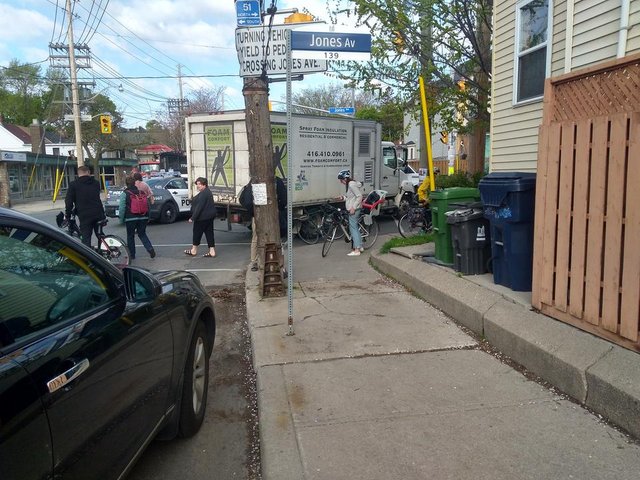 As I turn a corner this morning, a neighbor looks at me gravely and says, as he sees me riding my bike, "Be careful, a cyclist just got hit." It's great to have good neighbors that seem to care for your safety. As I turn around the corner, I arrive to the accident scene. It seemed very serious. Fire trucks, police ad vehicles and ambulances were on the scene and the intersection was partly blocked off. I didn't see any blood on the pavement which is a good sign. When my light turned green, I tried to make my way around the truck but a fireman stopped me so that I didn't interfere with the ambulance that was about to speed away. It gave me some time to pray for the victim of the truck, then I got on my way to my next accident scene.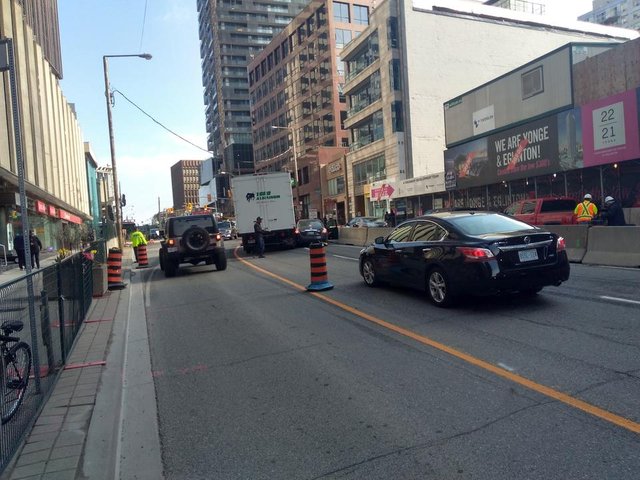 A little further away, in the Eglinton and Yonge Sts construction area, here we go again but this time it looks like only a car is squished, hopefully there was no injuries there. Let's knock on wood. Maybe these trucks shouldn't be allowed during rush hour traffic?