There are always different situations in life daily. Where you sometimes feel it necessary to look back to where you were before and situations where you don't have to even think about looking back to the past just want to move on anyways.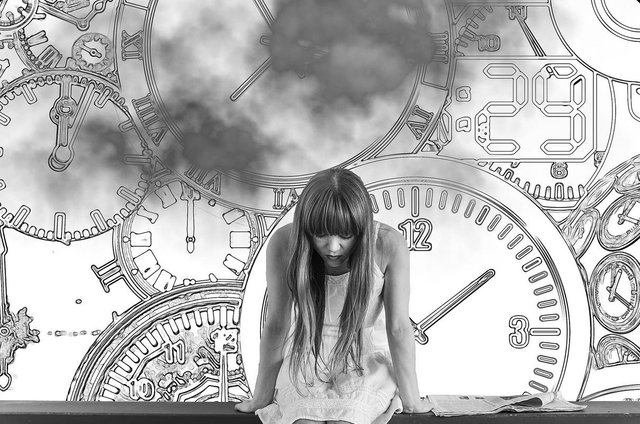 I really like to think about it whether at different situations I think about my past or not. Actually I am of those who can't forget the past easily. And when I hear people telling me like forget the past and move ahead I try to do it or that I think of doing it. But when comes the situations, I end up remembering this. And yes it really has help me move ahead and to be strong. I am like a man who loves taking his past with. It's not that I love it hitting my mind every time with what my past was and what it is now but at situations where I can't help myself these things have always pushed me forward.
When the past is evil
Then you can think of the past that you were evil some day and that now things are going well. That's a kind of motivation to move ahead. And I have always found it effective. Like in my studies I used to be a slow learner in primary school and later I improved it got got better till 10 th. When I think of the time, it is NOT easier to be better than it is to be worse. And now whenever I get failed a test I think of the time I improved in the situation when I could take it just how it all were. It was just a instance of mine.
When the past is better
I believe my life is what I make it. So if my past was better that's what I worked for. And if I work for it to make it the best in future I must work on it. That's for sure.
But by these all I don't mean to cry your ass out remembering that your boyfriend or girlfriend has dumped you. That's best to be forgotten but what I actually mean by to use your past to make future better is only valid when you know the art of choosing
Which pasts do you carry with yourself?
Of course the pasts which is closed to you and you have the idea of which can make you alarm you some day or can motivate you in future. Its not that you should not carry evil memories with you. Sometimes these are also worth carrying. To make you realise how were things before and how you're out from these now.
---
Hope you liked reading it. I'd love to know what do you think about this.
Namaste;)