The old house - Story - Chapter 8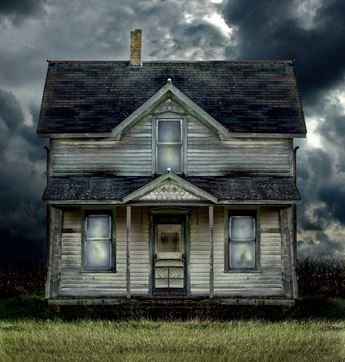 Julia listened closely to everything Derrick had to say. He didn't want a lawyer because he wanted to prove his innocence himself.  He told her the whole story from where he met his friend in university and how they were going to conquer the world together. They built up a solid business together, but then Donald met a girl from South Port. She was nothing but a fortune seeker, and Donal kept pushing them to move their practice over to South Port. Derrick was not interested in moving to the city, so they decided to stay in Litton and that they would just open a new branch in South Port. 
Money was good, and they were very popular in both Litton and South Port. It was when the auditors picked up some irregularities on their bank statements when things began to change. 
Derrick confronted Donald and he promised to pay back all the money. The money was from the trust-fund and that was a totally disbarring offense. Derrick decided to help Donald by using his own funds to get them out of trouble. Once the money was paid back, things started to get back to normal again. Derrick cut Donald off from using any more company funds, and Donald could not uphold his lifestyle. His girlfriend however did not stop making demands, and he started making loans and ended up owing some loan shark thousands of dollars that he could not pay back.  
The end result was catastrophic and Derrick was in the wrong place at the wrong time. 
Derrick told her that he was going to try and talk some sense into Donald, but when he arrived at the apartment he heard a gunshot, and when he entered the apartment, he found Donald on the floor.  The only mistake that he made was to pick up the gun on the floor. He wanted to hand it over to the police once they arrived, but they did not want to reason with him and arrested him on the spot. 
The house that  Julia bought belonged to Donald's parents, but they passed away a few years ago, and the house was up for sale. Donald was going to cover the debts with the money he made from the house, but when the house didn't sell quickly, Donald used the house as a hiding place. Derrick was sure that Donald kept track of everything he owed the man, and he was figuring out how to get out of the mess while hiding.  
Derrick knew Donald better than anyone, and he knew that Donald kept track of everything.  After his girlfriend eventually just dropped him, he wanted to make sense of everything and used the attic as hiding place for all the evidence. Donald was not a bad person, but he mixed with the wrong crowd and that cost him his life. 
Derrick apologized for all the trouble he caused Julia, but that was the furthest thing from her mind. All she wanted now was to get Derrick out of jail, and to help him prove his innocence. Derrick felt like he had hope for the first time in months. He has never felt so relieved to see anyone in his life, and he knew ever since he met Julia that there was something more between them. 
Julia left with one goal in mind. She had to find the evidence that would prove Derrick's innocence.  
She stopped to pick up some lunch at the deli on her way back and while she ate, she thought of any other possible place that someone would hide something in this house. She just hoped that she did not throw away anything that could help Derrick in any way. 
She already packed the garage and the kitchen, so she was quite sure that there was nothing there. The only place in the house that she hasn't touched was the attic.  If she had to hide anything, she would definitely hide it there. 
She finished her lunch and then put on her oldest clothes and pulled down the ladder to the attic.  She was ready. In the attic were plenty of boxes and even some old furniture. Most of the boxes were sealed, so she doubt if there was anything in there, but in the corner were three open boxes.
The attic was so full of dust and she opened the window to let in some fresh air.  She dragged the boxes towards a chair in the corner where she had enough light near the window.  She packed out the stuff from the first box, but there was nothing significant in that box.  
The second box lived a little bit more up to her expectations and she at least found papers that belonged to Donald. She packed everything neatly on the side, and then opened the third box.  
It was then that she saw it. A little notebook with a few telephone numbers, and it had some amounts and dates written down. It looked quite new and hardly had any dust on it.  She was sure that she found what Derrick was looking for. 
It was nearly three o clock and she wondered if she would make it back to South Port in time to hand over the evidence.  She didn't even know if she would be able to see Derrick twice in one day. She had no other choice but to wait for morning.  
Julia woke up at five the next morning.  After a cup of coffee, and a quick shower she was on her way to see the arresting officer in Derrick's case. 
Julia had a long discussion with him, and then showed him all the evidence she found. He was extremely impressed and very excited. He told her that this was a breakthrough because the numbers were from a line of loan sharks that they had been after for many months. 
He promised to hand everything over to Derrick so he could present his case, and that they would now investigate the matter further. According to the officer they had all the reasons in the world to doubt Derrick's testimony but without prove they thought he was making up a story to get himself out of trouble. He now saw things from a different angle.  This breakthrough could mean a lot for his career.  
Julia drove back home, hoping that the whole debacle was now over and that Derrick would be released. She didn't get to see him again, but she felt satisfied that she had done everything she could to help him. 
Mr Smith came over when she arrived home. He had promised her that he was going to help her with the layout in her garden and she completely forgot about it.  The house looked good, but he had been wanting to start in her garden for months now. 
Julia found it very therapeutic to work in the garden and it kept her mind off Derrick. They planted beautiful little flowers around the porch and Mr Smith fetched his lawnmower to cut the grass. The rest of the morning were peaceful and so were the rest of the weekend. Julia went to work on Monday but didn't tell anyone at work what had happened. She hasn't heard anything from the investigating officer or Derrick and hoped that everything would work out well.  
On Friday evening Julia decided to stay in but bought some take-away and a bottle of wine. The last week had been stressful and she was still worried because she hadn't heard anything from Derrick. She poured herself a glass of wine, and was just about to start eating when the doorbell rang. 
Her heart skipped a beat. She pulled away the curtain to see who it was, but couldn't see anyone because the porch light was not on.  She opened the door and there was Derrick. He smiled at her and without saying a word, he moved forward and kissed her.  She was overjoyed, and asked him if the police would be coming for him again.  He laughed and closed the door behind him. 
She poured him a glass of wine and he told her everything that had happened. The loan shark had been arrested for the murder of Donald and his name was cleared because of the evidence she brought forward.  Derrick told her that he would never be able to repay her for what she had done, but she could help him pick up the pieces of his life again. 
She smiled and said: "This is a magical house and town...I'm sure that everything would work out just fine."   
The end